No one migrated to India after '71: Quader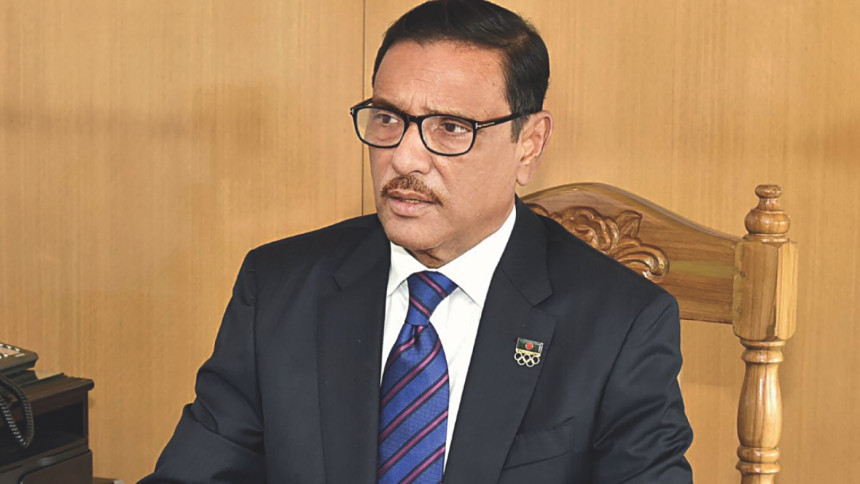 Awami League General Secretary Qbaidul Quader today rejected Assam finance minister's remark about the people excluded from the NRC and categorically said that no one migrated to India from Bangladesh after the Liberation War in 1971.
"We have talked to the Indian central government about the people excluded from the NRC. They (India) assured us not to be worried over the issue," Quader made the comments while addressing a press conference at party President Sheikh Hasina's Dhanmondi political office in Dhaka this afternoon.
On August 31, India published the National Register of Citizens (NRC) that excluded over 19 lakh people most of whom are Bangla speaking.
A day after publishing the NRC, Assam Finance Minister and senior Bharatiya Janata Party (BJP) functionary Himanta Biswa Sarma, in an interview to News18, said, "We will approach Bangladesh and ask them to take their people back, but during that time we will not allow them to vote and give them certain amenities."
Responding to a query in this regard, Quader, also the road transport and bridges minister, said his government will not take such remark of the Assam government into account.
"It will take enough time to finish the legal procedures of the people dropped from the NRC list. We will have to take steps in observing all aspects in this regard. There is no reason to be worried before completion of the legal process," he said.
Responding to a query, he said around 19 lakh people have been dropped from the NRC and of them, 60 per cent are Hindu while 40 per cent are Muslims and thus there is no similarity between the Rohingya and the NRC issue.
The people who have been dropped from the NRC are Indian citizens and Indian government did not take any decision to make them stateless, the Awami League leader said.