BNP MPs denied space in parliament: Goyeshwar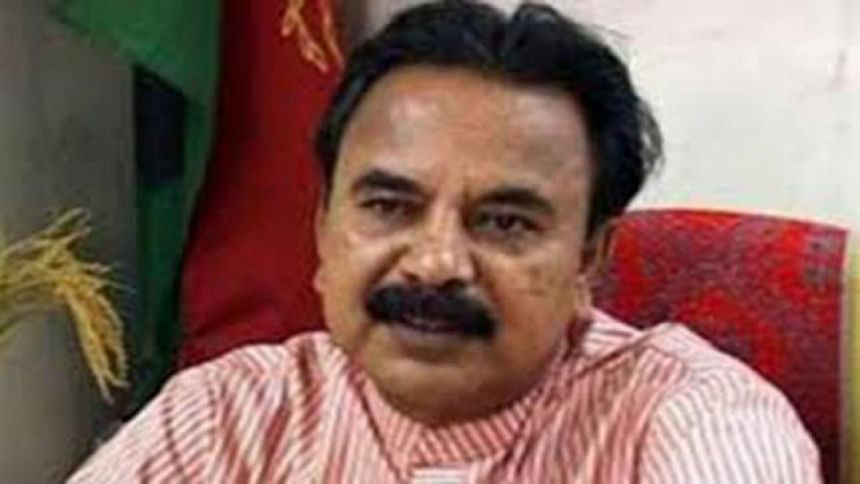 BNP Standing Committee Member Goyeshwar Chandra Roy today suggested his party's lawmakers to come out of the parliament as they are denied space of raising voices against misdeeds and misrules of the ruling quarter.
"It is Awami League dominated parliament. Why will they give space to BNP lawmakers? It is rather good for our party's lawmakers to come out of the parliament," Goyeshwar, a member of the party's height policy making body said while addressing a programme at the Jatiya Press Club in Dhaka.
Claiming that the current parliament is not pro-people, Goyeshwar called upon his party's lawmakers to throng the street to wage a movement for immediate release of party's imprisoned Chairperson Khaleda Zia without passing time in the house.
"Release of any political does not depend upon the court verdict. A political leader gets release through politics," the BNP leader said hinting about a vigorous movement on the street to free Khaleda Zia from jail.
Criticising his own party's top brass, Goyeshwar said, "How will our supporters and workers throng the street if there are different opinions in the faces of our senior leaders over Khaleda Zia's release?"
Citing BNP's wrong decision that the party participated in the December 30 national election setting up seven-point demand, Goyeshwar said, "We should have gone to the election based on only one-point demand of Khaleda Zia's release from jail."
Nagorik Odhikar Andolon Forum, a pro-BNP platform, arranged the programme commemorating the party's recently late vice-chairman also mayor of the undivided Dhaka City Corporation Sadeque Hossain Khoka.