Jammu and Kashmir CM Mehbooba Mufti resigns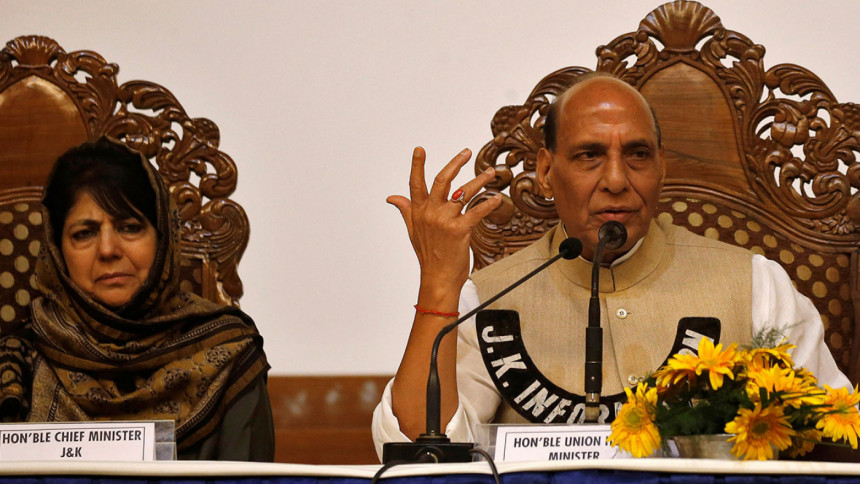 Chief Minister of India's Jammu and Kashmir Mehbooba Mufti resigned today after the ruling Bharatiya Janata Party (BJP) ended its alliance with People's Democratic Party (PDP).
The resignation of Mufti has sparked a political crisis in the militancy-affected state following the split of BJP and PDP, reports Hindustan Times.
The two parties formed a coalition government in 2015 after elections threw up a hung assembly, but they were ideologically divided on a range of issues.
The alliance came under strain in April after an eight-year-old girl from the nomadic Muslim community of Bakarwals was gang-raped and murdered in Jammu's Kathua district.
The BJP's decision to split from the alliance came following the central government's announcement on Sunday to end the suspension of military operations in Jammu and Kashmir as the holy Ramadan was over.
The ceasefire was announced following CM Mufti's appeal for it, Hindustan Times reports.