Pm's Visit To India
Taking Indo-Bangla energy sector ties to new heights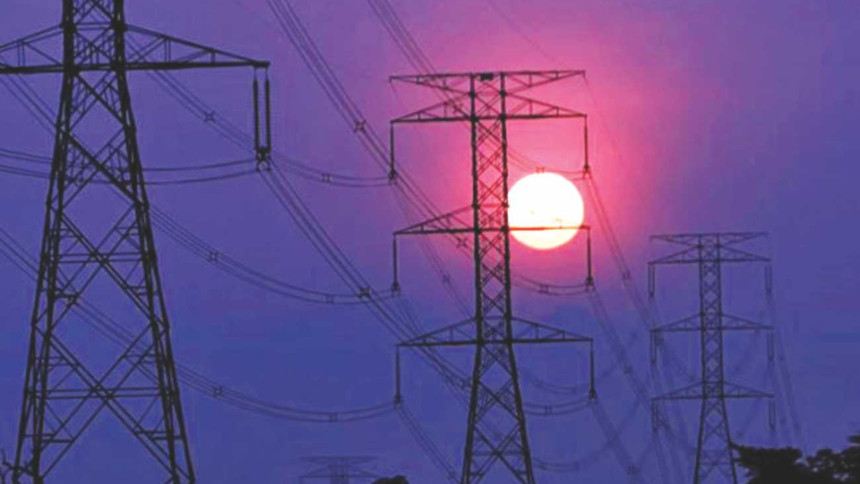 It is anticipated that our PM's visit to India will result in some very important agreements, MOUs and protocols between the two SAARC neighbours. India is Bangladesh's next door neighbour encircling it from the entire west and north and about 80 percent of the east. The two countries also share extensive maritime boundaries in the Bay of Bengal. Energy sector collaboration through power and energy trading, allowing each other's territory to be used for constructing power and energy transmission infrastructure may feature in the agenda of discussions in the summit, among other important issues. 
The ensuing visit of Prime Minister Sheikh Hasina may open new horizons for collaboration in the power and energy sector. Bangladesh, Bhutan, India and Nepal (BBIN) can not only develop long term energy security for sustainable economic development but can also export power and energy to other countries if the huge potential of energy resources are jointly explored, exploited and shared under agreed frameworks of these four countries. Bangladesh and India have reached the final stages of concluding some agreements for energy and power trading and few are under discussion. Many projects are technically and commercially viable, high level political commitments are also there. Here are some of the major collaborations. 
The USD 3.57 Billion Soft Term Loan

An agreement for India providing USD 3.57 billion soft term loan for the development of power sector of Bangladesh is among the priority agenda of the summit meeting of the two heads of the government. Out of this USD 940 million would be spent as Bangladesh equity for the Ruppur Nuclear Power Plant project for which the Russian Government has already pledged majority funding. Bangladesh may spend USD 177 million for constructing a power transmission line from Jharkhand, Bihar, India to Bogra, Bangladesh facilitating power trading. Bangladesh would utilise the remaining USD 157 million for implementing some solar power generation projects.
Energy and Power Trading 

It may be mentioned here that Bangladesh is already importing 600 MW (500+100) through two different power grid connectivity. India is not a power surplus country. Some of its states have huge power deficits. Still India as a gesture of goodwill stood by its Prime Ministers commitment for exporting power. Another 60 MW power import from Tripura is expected to start soon.
Indian Companies Participating in Energy and Power Generation 

State owned Bangladesh and Indian companies BPDB and NTPC have already formed Bangladesh India Friendship Coal Power Company (BIFCPC) for implementing a 1320 MW coal fired power plant at Rampal Bagerhat, 14KM away from the outer periphery of Sundarbans mangrove forest. Indian company BHEL will implement the project as EPC contractor. Indian EXIM Bank will provide the entire EPC cost of the project. The physical implementation of the work will start soon. BPDB, as single buyer, would purchase the power generated under a Power Purchase agreement where BIFCPL like any other IPP working in Bangladesh, would get fiscal incentives. 
Indian company Adani group has proposed to export 1600 MW power to Bangladesh through setting up of a coal fired power plant in Jharkhand. This proposal is under discussion. Similarly another proposal of Indian Company Reliance Group for importing LNG through setting up FSRU at Matarbari and gas fired power plants in Chittagong and Meghnaghat is also under discussion. Indian Company ONGC is developing Kutubdia offshore gas field under PSC with Petrobangla. Meanwhile Indian company Petronet signed an MOU with Petrobangla for a land based LNG terminal at Kutubdia. 
The project for petroleum products export from an Indian refinery to Bangladesh through a pipeline is also at a mature stage.
During the summit, the proposed power transit across Bangladesh with provision for Bangladesh accessing the open access nature of the transmission line, will also come under discussion. One Indian company is also negotiating RLNG export through pipeline from West Bengal to Khulna, Bangladesh. 
BBIN Initiative 

The matters related to joint investment for hydropower development in Bhutan, Nepal and power trading in the region through setting up regional grid will also come under discussion.
Experts observe that the win-win energy and power sector collaboration will bring immense benefits to Bangladesh and India in ensuring long term sustainable energy security. It will also create infrastructure for utilising stranded resources in the region triggering major industrialisation, thus creating jobs and reducing poverty in the region.
The writer is an expert in energy sector infrastructure development, planning, construction management and operation in Central and South Asia and Australia. He has served as an adviser to the petroleum ministry of Afghanistan.