Our apparel sector needs more female leaders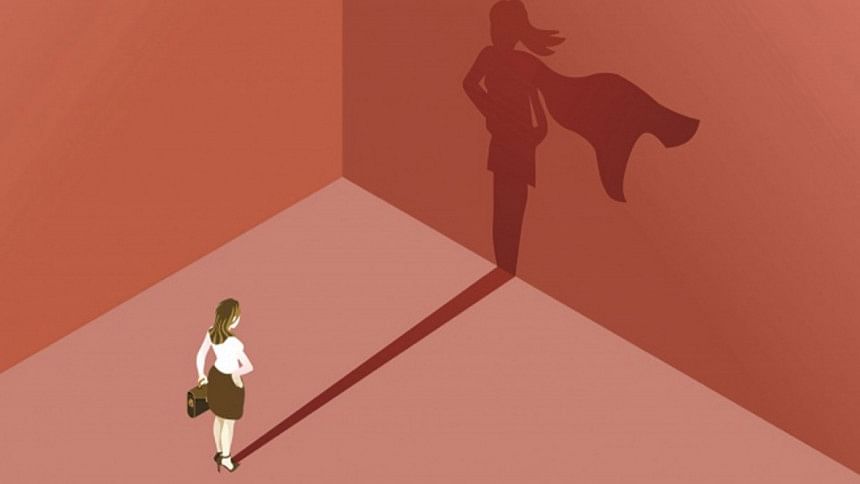 In Bangladesh, we are missing a trick by failing to capitalise on a resource which could super-charge our RMG industry into a bold new era. What resource? Female leaders and executives. Look at the world's most successful economies and you will find that one of the most defining features is the prevalence of females in positions of leadership and management. This rule also applies for the world's top businesses.
There is a wealth of research on this issue. A report by consultants McKinsey & Company in the UK found that for every 10 percent increase in gender diversity, earnings before interest and taxes rose by a glaring 3.5 percent. From this data, it was found that women leaders have a key measurable impact on an organisation's bottom line.
Meanwhile, in a major Pew Research Center Social and Demographic Trends survey, 2,250 adults ranked women better than or equal to men in seven of the eight primary leadership traits.
The key statistics from this survey outlined that half of the respondents ranked women as more honest than men, with just 20 percent saying men are more honest than women. In terms of intelligence, 38 percent said they viewed women as being smarter, with only 14 percent indicating men are smarter. In other cases, women were ranked for being more compassionate, outgoing and creative.
The evidence base shows that when women become leaders, they provide a different set of skills, imaginative perspectives, and cultural differences which drive effective solutions.
There are many traits among female leaders which are particularly relevant to the Bangladesh RMG sector. Studies have shown that women demonstrate political leadership by championing issues of gender equality, such as the elimination of gender-based violence, parental leave and childcare and, gender-equality laws.
These issues are becoming increasingly important for Bangladesh's RMG sector due to the heightened importance of CSR issues among our international customer base.
Despite the huge benefits that female leadership can bring to the table, Bangladesh's RMG sector is lagging in this area. Our RMG industry at present employs an estimated 4 million workers.
In terms of the gender composition of workers in the RMG sector, information from the International Labour Organisation from 2018 found women represented 61 percent of the sector's workforce.
However, the ILO's research has also found that 84 percent of women workers in the RMG sector are in low grades, compared to 68 percent of men. More concerning, from 2010 to 2018, the proportion of surveyed women in most managerial positions declined, and their overall average representation in such roles remained low and unchanged between 2010 and 2018 (approximately 9 percent).
This indicates no improvements in enhancing women's representation in managerial and leadership positions in the RMG sector in the past decade. Other sources reaffirm that sectoral leadership roles are male dominated. For example, a Better Work compliance review report found that men held 95 percent of line supervisor positions in the Bangladesh RMG industry.
We must do better than this or we risk being left behind by our international competitors. Given the earlier mentioned research on the powerful impact female leadership can have on the working environment, we have to ask ourselves how much is our industry being held back at present? Where might it be now if it had begun to embrace increased gender diversity a decade ago?
Of course, we must not look back, we can only think of the future—it is never too late to change.
At the national level, countries which have diverse workplaces have legislation in place to support women in their career progression. This includes strict laws around maternity leave and pay as well as anti-discrimination laws to protect women in the workplace and ensure they are not penalised financially or career-wise when they have children.
Can our lawmakers do more to support the career progression of females? Surely it's time they looked at progressive countries in such areas, these being the Nordic countries—Norway, Sweden—which are true leaders in workplace gender diversity.
At an individual company level, we as business owners must also consider how we could do more to support women who aspire to leadership roles. If a business owner finds they have a workplace where senior positions are predominantly male dominated, they need to be looking at why that is the case.
What is holding women back and what more could they be doing to support the career progression of their female staff. It might simply be a case of practical issues such as a lack of "functional childcare", in which case an onsite creche facility is one possible solution.
Or there might be deeper, cultural issues in which a climate has been allowed to develop where women don't feel valued or do not have the confidence to put their names forward when senior roles are available. A lack of access to training and development programmes—vital to help young women rise up the corporate ladder—could also be holding women back.
In the higher-ups of western fashion brands and retailers, women occupy a significant portion of the positions. In our country, even in the banking and telecommunications sectors, women in leadership positions are not uncommon. Then why not in our RMG sector?
The takeaway point here is that spending time and effort in creating an environment in which women are encouraged to flourish should not be seen as a burden by the apparel factories. On the contrary, all the evidence shows that companies which invest in workplace diversity perform better than their less progressive competitors. The evidence on this is overwhelming.
Far from being a burden, investing in female staff could be the smartest move our apparel factories ever make.
Mostafiz Uddin is the Managing Director of Denim Expert Limited. He is also the Founder and CEO of Bangladesh Denim Expo and Bangladesh Apparel Exchange (BAE).