The case for feminist men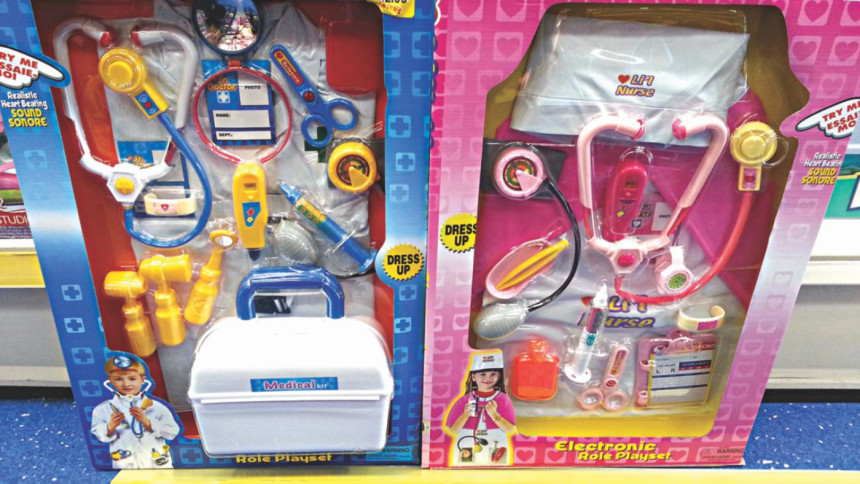 I was at a four-person adda a couple of weeks ago where I was the only woman. One of the three men pretended I wasn't there about 98 percent of the time. He never made eye contact with me. When he spoke, which was a lot of the time, he looked at the other men in the group. When I spoke, he looked at his feet. I wondered whether it was because he was a misogynist, it's quite possible that that's what it was, as exemplified by the fact that  he basically gave me little room to speak, and to him it was the most normal thing to do. Or, if I were to be gracious, I could put it as: he was awkward. Perhaps, this person was not intentionally dismissive of my—a woman's—presence, but his exposure to women has been limited which precluded him from developing social skills to converse with women. This, in turn, is perhaps related to the kind of school that he attended and the kind of gender roles that was modelled to him as he was growing up. But, no matter what the cause, this episode of dismissal highlights the importance of creating or making space for oppressed groups. And, this applies to all situations that involve power structures. White people must make space for POC, men must make space for women, Bengalis must make space for marginalised ethnic groups, those in power must make space for those who are not, and then fight for them, without needing to be at the centre of the fight, without the promise of credit.
That men get away with ignoring the presence of another person, possibly because she's a woman, exemplifies why some men endorse patriarchy, or are themselves victims of this vicious system unwittingly. There's institutional and personal support for this. Patriarchy gives men the permission to control women through laws (such as those that relate to women's bodies like abortion) and relationships in which they hold power over women and other men just by virtue of being a particular brand of "man."
But, being "that" man is problematic, even harmful, for men.
Here are some reasons:
One: Patriarchal norms dictate that men assume the role of breadwinner, provider, and protector, like it or not (while women tend to the family, run the household, bear and rear children).
Two: Such norms prescribe a certain kind of masculinity that all men are encouraged to perform, a kind of masculinity that disallow boys and men from expressing emotions, that makes boys and men "weak" if they do. Harmful phrases like "boys don't cry" are used instead of affection, comfort, and/or protection, as imagined sex differences are used to create real differences in how boys and girls think about achievement, competition, emotions, and connection.  It is, then, not a coincidence that men often don't know how to forge real connections with other people; why competition and notions of winning taint male friendships; why men are taught to think of themselves as self-reliant, independent, strong.
Three: Patriarchy dictates men to perform manliness—often by denigrating femininity, others on the gender spectrum, and other forms of masculinity, as in anything that doesn't fit the idea of masculinity—as if by prioritising manliness, men's status can increase. This focus on acquiring status result in men posturing masculinity by "exuding  (real or perceived) power"—for example, by buying big cars, or by telling people how much money they make, or how resourceful and moneyed their families are at the expense of forming meaningful relationships and talking about how they feel. This kind of posturing and competition among men, for resources, property, and women allow lewd comments to be downplayed as "locker room talk."
Four: Patriarchy dictates that men have to garner power in order to be "men." This is why women's anatomical parts often become galis or swear words, and if men don't perform masculinity they are "reduced" to female reproductive anatomy. As if being a vagina, through which entire human beings literally emerge, is synonymous with being weak.
Five: In other words, patriarchy creates the need for men to be powerful. Men get the message that power can buy them anything and everything. So deep is that need that they do so by any means, including by denigrating other human beings.
Six: This kind of masculinity prioritises certain behavioural traits and states over others, which means some (or many) men will have to act and pretend to be a certain masculine way even if they don't quite fit the profile of the man that society wants them to be.  Masculinity is then extremely toxic for men.
Seven: Media reinforces toxic masculinity. Look at how Batman went from being a regular, even thin man to a wall of muscles. Look at how toys have become gendered over time. Look at how boys' toys include bigger and more realistic guns and ammunition with which they presumably protect girls' Barbie's with thin waists and "perfect" hair.
Eight: Toxic masculinity makes it okay for men to marginalise and subjugate other men who don't subscribe to rigid ideas about masculinity, LGBTQ populations, women, other ethnic and religious minority groups. It makes them violent towards these groups, it makes them justify the use of violence—it's the manly thing to do, even when they do it to posture strength, power, and status; even if they don't actually want to. And, if they're not directly involved in violent acts, this kind of toxic masculinity allows them to look the other way when such acts take place.
Nine: It is, then, not surprising that this kind of toxic masculinity leads to mental health problems, higher odds of engaging in risky behaviours such as substance abuse and risky sex that increase their odds of contracting HIV/AIDS, and use of violence, all of which stems from the need to display strength and disregard for danger, and disengagement from "feminine" acts like self-care.
In sum, toxic masculinity has created fragile masculinity—masculinity that is threatened by almost anything, from women's participation in the labour market to perceived slights, which in turn leads to a sense of insecurity that turns into anger, which then finds expression in violence.
So, how do we fix this?
By disassembling structures that maintain toxic masculinity, by showing men how it poisons their lives, and the lives of people they claim to love in the rare occasion that they are able to admit to having emotions. We address this by making it okay for men to cry, for boys to play with dolls, by creating spaces in which men can talk to each other and everyone else about their emotions without being shamed for it, by making it such that if men are told that they are feminine they say thank you, they feel appreciated, they express their feelings, and they pay it forward.
---
Nadine Shaanta Murshid is Assistant Professor, School of Social Work, University at Buffalo, State University of New York.
---
Follow

The Daily Star Opinion

on Facebook for the latest opinions, commentaries and analyses by experts and professionals.
To contribute your article or letter to The Daily Star Opinion, see our

guidelines for submission

.
---