Efficacy of the home-made mask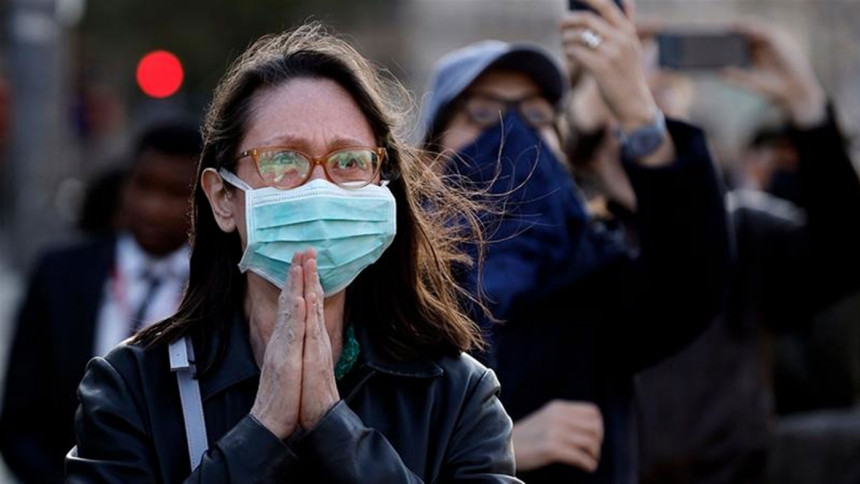 The recent back-and-forth debate over the use of face masks to prevent the spread of covid-19 has settled. In the beginning, the World Health Organisation (WHO) said that there was no need for people who are well to wear face masks. Countries such as the US, the UK, much of Europe, Australia, New Zealand, India, South Africa and Singapore adopted this policy. They emphasised frequent hand-washing and physical distancing, and the need to save available masks for healthcare workers. 
All that changed in early April when the US and Singapore switched to advising people to wear masks as they leave home. The WHO also made a U-turn. Dr Mike Ryan, executive director of WHO's health emergencies programme, said, "We can certainly see circumstances on which the use of masks, both home-made and cloth masks, at the community level may help with an overall comprehensive response to this disease."
Now, a noted Bangladeshi-American scientist is saying that home-made masks can be even better than medical masks. "We just published a study ["Performance of fabrics for home-made masks against spread of respiratory infection through droplets: a quantitative mechanistic study" (has not bee peer reviewed)] on the efficacy of home fabrics in blocking droplets that are released during coughing sneezing and speaking," says Dr Taher M Saif on email. 
Dr Saif is the Gutgsell professor of Mechanical Science and Engineering at the University of Illinois at Urbana-Champaign whose research interests are Molecular, Cellular and Tissue Engineering. In 2015, he was the principal investigator of a scientific project that created the first bio-robot ("A living machine", The Daily Star, September 26, 2014) capable of revolutionising medical science.
What makes home-made masks better? Professor Saif says, "In the case of the coronavirus, droplets spread from symptomatic as well as pre-symptomatic and asymptomatic infected individuals. A healthy individual can get infected by inhaling virus loaded droplets. We find that masks made of 2-layered T-shirts are better than medical masks both in terms of droplet blocking efficiency and in breathability. Home-made, 2-layer masks ensure more air flow through the mask cloth and less through the sides. There is not much benefit in using 3 layers. In fact 3-layer masks lower breathability and forces more air through sides, increasing the risk of infection."
How did they arrive at this conclusion? "We examined the performance of ten different fabrics, ranging from cotton to silk, in blocking high velocity droplets (as released during coughing and sneezing), using a 3-layered commercial medical mask as a benchmark. We also assessed their breathability and ability to soak water. We believe that the materials should be as breathable as possible, without compromising blocking efficiency, to reduce air flow through the sides of the mask since such flow would defeat the purpose of the mask. We found that most home fabrics substantially block droplets, even as a single layer. With two layers, blocking performance can reach that of surgical masks without significantly compromising breathability."
What is the fundamental difference between the ways they work? Professor Saif says, "We found out that home fabrics are hydrophilic to varying degrees, and hence soak water. In contrast, medical masks are hydrophobic, and tend to repel water. Incoming droplets are thus soaked and 'held back' by home fabrics, which might offer an as of yet untapped and understudied advantage of home-made cloth masks. Overall, our study suggests that most double-layered cloth face coverings may help reduce droplet transmission of respiratory infections."
Like in many countries, medical masks are in short supply in Bangladesh. They are to be reserved for frontline workers in healthcare and other areas. Professor Saif says. "Bangladesh is still at the early stage of Covid-19. Home-made masks might be the only protection people can have. This might have a significant effect on the fate of the country. Media can play a critical role here by informing the public."
Recently, the US Centers for Disease Control and Prevention (CDC) also has recommended home-made cloth face masks for use by the general public in areas of significant community-based transmission.
We have to use everything we have to fight this virus. A virus does not have creativity. We do.  
Amitava Kar is a mechanical engineer.