Of black excellence and Serena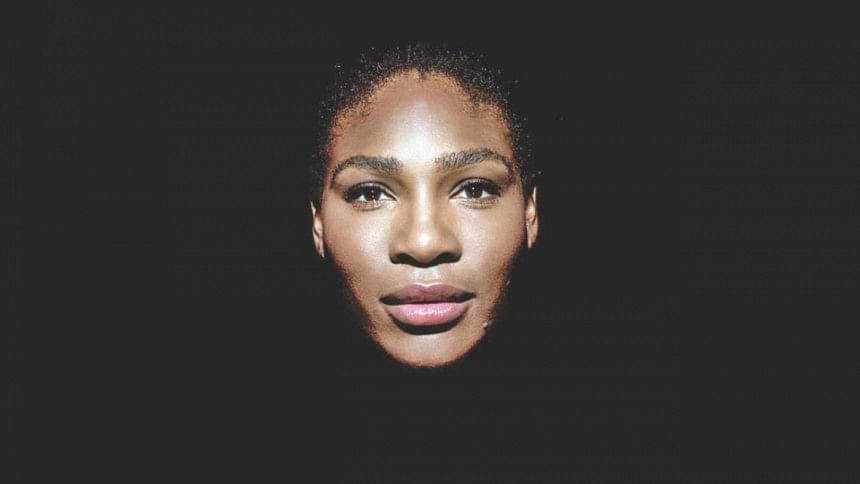 THERE is a problem with doing something well for a long time. There comes a time when people start to think it's easy. I worry about this with Serena Williams. I worry that people think that what she does - winning Grand Slams by the handful, a record-breaking 23 after taking her seventh Australian Open singles title on Saturday - is easy for her. It isn't. 
It's overwhelmingly difficult. It requires a combination of focus, agility, stamina, speed, endurance, range and humility, and more than an occasional helping of luck. It demands that one turns the page immediately after good days and, more importantly, the bad ones. It requires the strength to summon parts of oneself that none of us probably quite understand, because no one has ever done this before. 
Her feat in Melbourne was hardly a swan song. At 35, Serena is at the pinnacle of her game. Perhaps the most incredible thing about her is the length of time she has been winning Grand Slam titles. The first came on September 11, 1999 in New York; the 23rd on January 28, 2017 in Melbourne. And the journey of these eighteen long years has not been a bed of roses.  
There have been so many bad calls against her that she was given as one reason why instant replay needed to be introduced on the court. She has had to compete with critiques of her body that perpetuate racist notions of black women being masculine and unattractive. President of the Russian Tennis Federation, Shamil Tarpischev, once described her sister and her as "brothers" who are ''scary'' to look at. I have seen many Americans cheer for her European opponents in the US Open. How does one cope with that? 
By refusing to accept it. She refused to accept the unwritten script that demands the humble absorption of racist assaults in the United States. At Wimbledon last year, for example, in a match against the home favourite Heather Watson, Serena, interrupted by the deafening support of Watson, flashed her index finger at the crowd and said, ''Don't try me.'' And at the US Open in 2009, she told the lineswoman following a bad call, ''I swear to God I am (expletive) going to take this (expletive) ball and shove it down your (expletive) throat.'' 
And in doing so, she proves that she is only human. She not only shows us her joy, her humour but also her rage. She has managed to free herself from the burden of becoming perfect. There is nothing wrong with her, but surely there is something wrong with the expectation that she be humble while achieving excellence. Why should she not respond to racism? In whose world should it be answered with good manners? In a world where Donald Trump is the president of the United States of America? 
And yet she has shown considerable restraint while being subjected to racial discrimination on the court. How does one do that? I think she learnt it from her father and longtime coach Richard Williams who used to beg tennis clubs to part with their old balls when he started to put his daughters through their paces in the Los Angeles district of Compton. In his autobiography, Black and White: The Way I See It, he describes toughening the girls' ''skin'' by bringing ''busloads of kids from the local schools into Compton to surround the courts while Venus and Serena practiced. I had the kids call them every curse word in the English language, including 'Nigger'," he writes. ''I paid them to do it and told them to 'do their worst'.'' 
This training hardened not only her skin but also her soul. Last year when the London School of Marketing released its list of the most marketable sports stars, it was revealed that Maria Sharapova who ranked way behind her had a financial advantage off the court. Forbes listed Sharapova as the highest-paid female athlete, worth more than USD 29 million to Serena's USD 24 million. Chris Evert, one of the greatest players of all time said, ''I think the corporate world still loves the good looking blond girls.'' 
So despite being the best, she is only superficially allowed to symbolise that in contemporary culture, at least the marketable one which decides who is desirable and who can be associated with the good life. But Serena couldn't care less. ''We have to be thankful, and we also have to be positive about it so the next black person can be No.1 on that list,'' she said. ''Maybe it was not meant to be me. Maybe it's meant to be the next person to be amazing, and I'm just opening the door for the next person.''
Serena comes out of a long line of African-Americans who fought for the right to be outstanding in an arena that attached its value to its whiteness and worked overtime to keep it segregated. The private tennis clubs in the US remained off limits to minorities well into the second half of the twentieth century. Her distinction thus comes with the ability to imagine herself achieving a new kind of history for all of us. 
I know that her winning won't end something that she didn't start. But she is rewriting the script, one in which winning is not burdened with the task of curing racism, in which one wins just to win and is unafraid to show the emotion that comes with it. 
The writer is a member of the Editorial Team at The Daily Star.