How far is Bangladesh from achieving self-sufficiency in the dairy industry?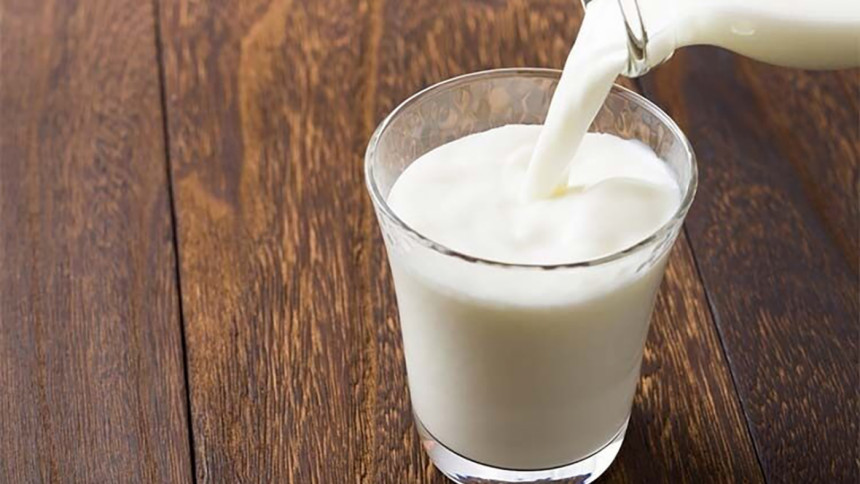 The Bangladesh government has a strong focus on the development of the dairy sector for the latter to achieve self-sufficiency by increasing milk production with acceptable quality. The recently approved Livestock and Dairy Development Project (LDDP) could be seen as a strong reflection of the government's attempt to develop the sector. The Department of Livestock Services (DLS) has been implementing this mega project. The current DLS has highly efficient personnel who are working hard to develop the dairy sector but the DLS needs authentic information and cooperation from all stakeholders of the dairy value chain. Keeping this in mind, the recent developments in relation to tariff increase by a segment of the dairy farmers and their activities (demonstration in the streets) are the key concerns for the dairy sector at present.
According to DLS (2018), Bangladesh produces 9.4 million tonnes of milk (against the requirement of 15.04 million tonnes) in a year and according to International Farm Comparison Network (IFCN), total milk production in Bangladesh stands at 8.08 million tonnes. This implies that Bangladesh produces only 63 percent of the total requirement (while as per IFCN it is 54 percent). As per BBS (2018), Bangladesh imports 0.11 million tonnes of milk.
So, how far is Bangladesh from achieving self-sufficiency? If we take into account the outlook for 2030, Bangladesh needs additional six million tonnes of milk. With the current deficit of six million tonnes and additional requirement of six million tonnes, in the next 12 years, Bangladesh needs to produce 12 million tonnes of milk. With the current rate of production, will Bangladesh be able to produce an additional one million tonne per year? The lack of land availability, limited feed and fodder, and lower milk production efficiency are key constraints for increasing milk production. Achieving self-sufficiency would be quite challenging for Bangladesh unless we take a holistic approach to increase milk production.
Recently, several news outlets published news regarding increasing dairy tariff which seemed to be their sole concern. However, tariff-related activities were not linked with the real developments. There is a controversy surrounding the dairy chain—whether tariff reduction or tariff increase is an effective way to develop the dairy sector.
Tariff reduction is associated with increasing overall national welfare and consumer benefits, and decreased farm incomes of small-scale household farms. The current skimmed milk powder import tariff is 25 percent. In the proposed budget for FY2019-2020, it has remained about the same but farmers are demanding a tariff increase to 50 percent. They believe that it would be a safeguard for dairy farmers.
But in reality, if we want to increase dairy farmers' income, decreasing the cost of milk production would be a more effective method. Bangladesh dairy farmers get a milk price that is 37 percent higher compared to the global average, and even then, small-scale farmers are barely profiting as their cost of milk production is relatively high. Thus the only means to decrease the cost of milk production is to increase production management efficiency instead of relying on increase of milk price or tariff. Increasing the tariff might be good for the farmers but it will not solve the issues of decreasing costs and improving the quality of milk. On the other hand, increasing the tariff will have strong negative effects on consumers and will prevent access to affordable nutrition for the poor and lower-income people.
While consumer interests are a central concern in the developed world, the recent developments in Bangladesh during pre- and post-budget point to some issues that could work against consumer interests. Consumers in Bangladesh are a silent decision-maker. Due to increasing liquid milk price along with the prevalence of low-quality milk, reduction in milk consumption is a real possibility. At the 20th International Farm Comparison Network (IFCN) dairy conference that was held in Berlin from June 15-19, 2019, 85 dairy researchers were present from 48 countries including EU, US, Latin America, Oceania, Africa and Asia. It was emphasised that due to quality issues and high milk price, consumers are now moving toward "alternative milk and milk products". This will have strong implications for dairy farmers and processors. They have no option but to take into consideration the real interests of the consumers if the dairy sector is to survive.
Recently, a study was conducted to find out whether an increase or decrease in tariff will have an effect on dairy sector competitiveness. The study showed clearly that decreasing tariff by 10 percent can cause a loss to the small-scale (household) farmers (loss of Tk 924 crore per year) but will not affect medium- (family farm) and large-scale farmers (business farms). On the other hand, with a 10 percent tariff, consumers, and the country as a whole, will be greatly benefited (gain of Tk 12,887 crore per year) and it will also lead to an increase in the consumption of milk. Currently, milk consumption is decreasing for which the main barrier is high liquid milk price and low quality of liquid milk. Consumers are losing trust in liquid milk.
International dairy companies and dairy importers must focus on the development of the local dairy sector on the one hand and on the other, the government has to ensure fair business growth. At the same time, the government's first priority should be to preserve local interests.
In order to develop the country's dairy sector, it is necessary for all stakeholders to work together. Each and everyone is vital to the process and has to play a specific role to contribute to the sector's progress. The farmers have a responsibility to increase efficiency, reduce costs of milk production and take the necessary steps to avoid adulteration of milk. The processors must too play a role in not only collecting milk but also paying a price that is justified. Above all, the quality of milk is what it comes down to as far as consumer satisfaction is concerned. The processors, therefore, have to create a link between farmers and consumers. Researchers and the academia have a responsibility to define the strategies for the government so that the government can take the necessary steps to develop the dairy sector. The government is the main body through which all kinds of development activities will take place. Keeping this in mind, the Integrated Dairy Research Network (IDRN) was established in the Department of Animal Nutrition in Bangladesh Agricultural University last year in collaboration with International Farm Comparison Network (IFCN), Germany. The IDRN is working to bring all key dairy stakeholders in a single platform so that decisions related to the development of the dairy sector can be made on a consensus basis.
Thus, it is quite clear that only emphasising upon milk tariff reduction is not an effective way to develop the dairy sector. The government has to ensure that all stakeholders live up to their responsibilities. Increasing the tariff may provide benefits to a certain segment of farmers but there is a real risk that the country may face a lack of investment and nutritional security may also be under threat. As a result, consumers' welfare will be ignored. Achieving self-sufficiency can only be possible when and if all the stakeholders work together and respect each other's position in the dairy value chain and work towards a common goal.
Dr Mohammad Mohi Uddin is Associate Professor and Network Coordinator, Integrated Dairy Research Network, Department of Animal Nutrition, Bangladesh Agricultural University, Mymensingh, and Senior Livestock Economist, International Farm Comparison Network (IFCN), Germany. Email:mohammad.uddin@bau.edu.bd
Follow The Daily Star Opinion on Facebook for the latest opinions, commentaries and analyses by experts and professionals.
To contribute your article or letter to The Daily Star Opinion, see our guidelines for submission.