The future generations are losing their entitlement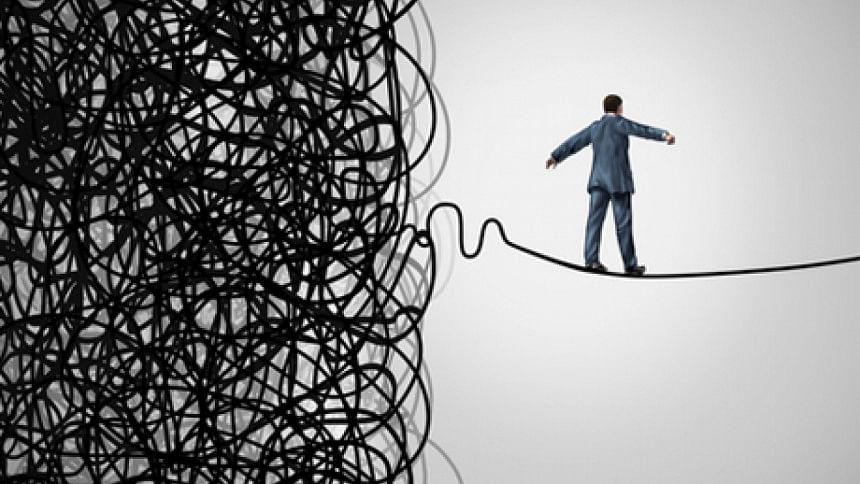 The world is demographically lopsided more than ever before: old people are concentrated in the rich countries, and the rest of the world is crowded with the young. Whoever said that the young shall inherit the earth must think again. As nations get more affluent, their populations also get more aged. In an increasingly prosperous world, the future generations are losing entitlement.
The young are between the ages of 10 and 24, making a fourth of the global population. In 2010, an estimated 524 million people were aged 65 or older. By 2050, this number is expected to triple to 1.5 billion, nearly one-fourth of today's total population. Late marriage, singlehood, and fewer children might further skew the global demography with greying population.
In today's world, the young have diminished clout and visibility. In the immediate past century, they fought wars, led revolutions, organised protests and spearheaded cultural movements. It was they who defied authorities, toppled tyrants, and broke barriers in the name of equality, freedom and justice. But this century already seems barren for them. Except for gang fights, drugs, pornography and militancy, the commitment of youth is vague and weak.
True, more of them are going to school, and more of them are working. Yet the figures released by the International Labor Organization show that two out of five young people are either not working or working in such ill-paid jobs that they can't escape poverty. Surprisingly, youth unemployment is high in richer countries. It's 25 percent in Europe. In the USA, 17 percent of those between the ages of 16 and 29 are neither in school nor working.
The picture is opposite in developing countries. China, facing a shortage of young workers, had to end its decades-old one-child policy in 2015, allowing married couples to have two children. Many developed countries are tweaking their immigration policies to welcome young workers from less developed countries.
But the power of youth seems limited to the job market only. In the larger context, the young generations don't have an agenda to push. Excluding religious zeal, ideological footing is next to nothing. In so much as the youth of today are concerned, they are more prepared to follow than lead.
In 2010, the Tunisian revolution sent a wave of demonstrations, protests, riots and civil wars across the Arab world that came to be known as the Arab Spring. Multitudes of young people gathered in public squares for days and weeks, determined to overthrow governments and change the system in their respective countries. It fizzled out by mid-2012 as tired and disillusioned youths returned home empty-handed, many of them dead.
Idealistic youths in America gathered in Zuccotti Park in New York City in 2011 and launched the Occupy Wall Street Movement against social and economic inequality worldwide. Protesters turned their focus to occupying banks, corporate headquarters, board meetings, foreclosed homes, and college and university campuses. It resonated with young people in many western cities before fading within the same year.
These two consecutive failures remind one of an English teacher named David McCullough Jr. at Wellesley High School in Massachusetts, USA. About four years ago, he asked the graduating class to climb the world so they could see the world, not so the world could see them. The youths of our time are evermore obsessed with climbing the world, while the world is all the more persistent to ignore them.
In this exchange, young minds are getting marginalised. Not a single sphere of life exists where they can dictate the terms. Whether in politics, education, invention or any other thing, young people are stuck in the mud. The status quo is beating down on the propensity to change.
Instead of changing the world, the world is changing them. Most youths don't like to enter the social discourses because other things are more interesting to them. In fact, a significant percentage of young people are suffering from internet addiction. According to Time magazine's cover story of May 9, 2013, a Pew survey found that kids in America send an average of 88 texts per day. It's yet to be determined how many selfies they take on average between waking up in the morning and going back to bed.
Always a bundle of energy, youth once found expression in doing daring things. Young people could go without food, shelter and medication for days to write poetry or explore a region or fight for a revolution. They could die for love, kill for it too. But all of these changed since they started indulging in pleasurable things. Sex, drugs, video games, mobile phones, internet and temptations of easy life took the bite out of youth.
The youth of today shaped the world of tomorrow, which has changed. It's a pity that the world of today is shaping the youth of tomorrow.
The writer is Editor of the weekly First News and an opinion writer for The Daily Star.
Email: [email protected].