India must look out more for its neighbours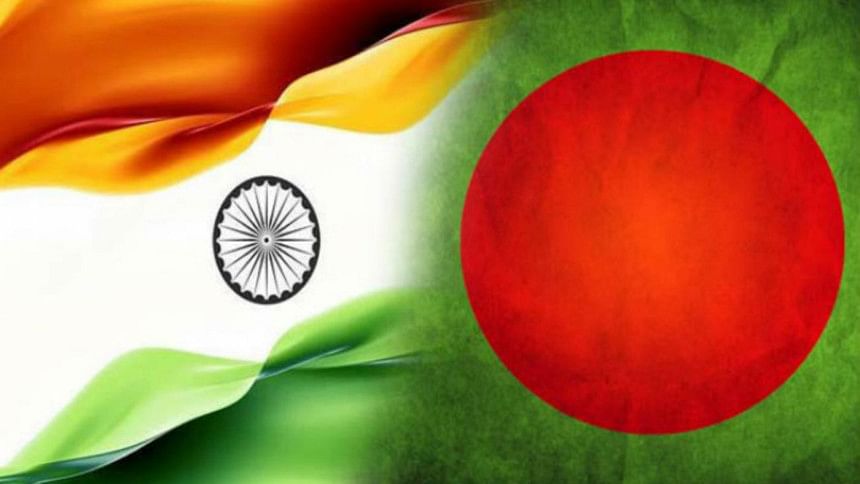 During our Liberation War, India extended all possible help to us, including providing shelter to more than ten million of our people, mobilising world opinion in our favour, and fighting the Pakistani occupation forces shoulder to shoulder with our freedom fighters towards the end of the war until we achieved victory on December 16, 1971. Bangladeshis remember with gratitude the great role India played and the sacrifices it made to facilitate and expedite the birth of Bangladesh. And no government in Bangladesh has recognised India's role in our Liberation War more fully than the government of Prime Minister Sheikh Hasina. Her administration has addressed all the security and other concerns that India had vis-à-vis Bangladesh, and practically met all their expectations from us, including transit and connectivity through the Bangladesh territory. Moreover, we have ensured that the Bangladesh territory is not used to launch terrorist or secessionist attacks in its seven north eastern states. All of this was done to the satisfaction of India.
Sharing of water of the 54 common rivers that flow into Bangladesh from upper riparian India is a crucial issue for Bangladesh, for the water of these rivers is the lifeblood of the still agro-dominated economy of Bangladesh and a lifeline for tens of millions of its people. Inadequate flow or drying-up of many of these rivers (now considered living and legal entities with their right to live) and their distributaries have already had devastating effects on the lives of aquatic creatures and plants in Bangladesh and consequently to the ecology of the country, thereby engendering climate change and desertification in a country that was once renowned for the superfluity of its water and fertility of its land.
Unfortunately for Bangladesh, the anticipated Teesta water sharing deal did not materialise despite indications from the Indian premier that there would be some resolution to this long standing issue.
As the largest country and economy in South Asia, India is expected to exhibit restraint and generosity in its relationship, particularly with its small neighbours. It should pursue an agenda of collective interest and mutual benefit with its neighbours — not one of self-interest at the expense of its neighbours. Bangladesh, under the present government, has been earnestly striving to do her bit for the development of unimpeded connectivity in our region and beyond — so as to stimulate socioeconomic, cultural and other development in all these countries. Nevertheless, to this day, even Nepal and Bhutan, which are located in close geographical proximity of Bangladesh across a small stretch of Indian territory, are yet to be effectively connected with Bangladesh for lack of a leading role of India in this regard.
"India should build better relations with the people of Bangladesh and prove through actions that it cares about their sensitivities, concerns and worries; as Bangladesh, under the current administration, has already cared about theirs
Defence pacts or deals are struck between countries against an actual or perceived enemy. Bangladesh, fortunately, does not have any such adversary. So, she does not really need to sign any defence agreement with any country, China and India included. However, the defence deal that was inked between the two countries in New Delhi on April 8, 2017 seems to be basically a deal under which Bangladesh would make defence procurement from India utilising USD 500 million credit line set up by the latter for the purpose.
Bangladesh is a friend of India. Hence any defence pact with India is deemed largely redundant. Bangladesh, which is a NAM (Non-Aligned Movement) member, doesn't need to be sucked into the rivalries of big powers. The government of Sheikh Hasina has done well so far in maintaining a strategic balance in our relations with all the major powers in Asia and beyond.
Bangladesh has a natural affinity with India due to the two countries' shared history and culture, geographical proximity, common ethnic and linguistic similarities, etc. We do not enjoy such affinity with China. So, it is easy for India to forge an unshakeable relationship with Bangladesh based on mutual respect and trust, goodwill and good neighbourliness, non-interference in each other's internal affairs, and respect for each other's sovereignty and territorial integrity. After the eventual implementation of the Indira-Mujib LBA of 1974 in 2015 - thanks to the sincere efforts of Prime Minister Narendra Modi - and the delimitation of the maritime boundary between the two immediate neighbouring countries, there aren't now many major issues between Bangladesh and India. If India ensures the due share of water of the common rivers for Bangladesh, if the border killings are stopped, if there are appropriate quid pro quos from India's side for all that Bangladesh has done so far or will do for it in future, and if India proves to be a good and sincere development partner of Bangladesh while not exhibiting any hegemonic propensities, Bangladesh will spontaneously continue to remain a true and trusted friend and neighbour of India.
Since his assumption of office as the Prime Minister of India, Narendra Modi has been evincing a keen interest in significantly boosting his country's relations with its South Asian neighbours against the backdrop of China's endeavours to build strategic ties with those countries, including Bangladesh. This is indeed what India's neighbours, especially small ones, expect from it.
India should build better relations with the people of Bangladesh and prove through actions that it cares about their sensitivities, concerns and worries; as Bangladesh, under the current administration, has already cared about theirs. India must ensure that Bangladesh obtains its due and rightful share of the water of the common rivers that flow into Bangladesh from India. These are international rivers, and so nobody has the right to withhold or divert their flows, thereby wreaking havoc on the livelihoods of tens of millions in Bangladesh and the ecology of the country. India ought to conquer the hearts of the people of Bangladesh as that will create an invisible neighbourly bond incomparably stronger and harder to crack than any pact or deal on paper.
The writer is former Ambassador and Secretary.