Belgian Malinois is best friends with an Owl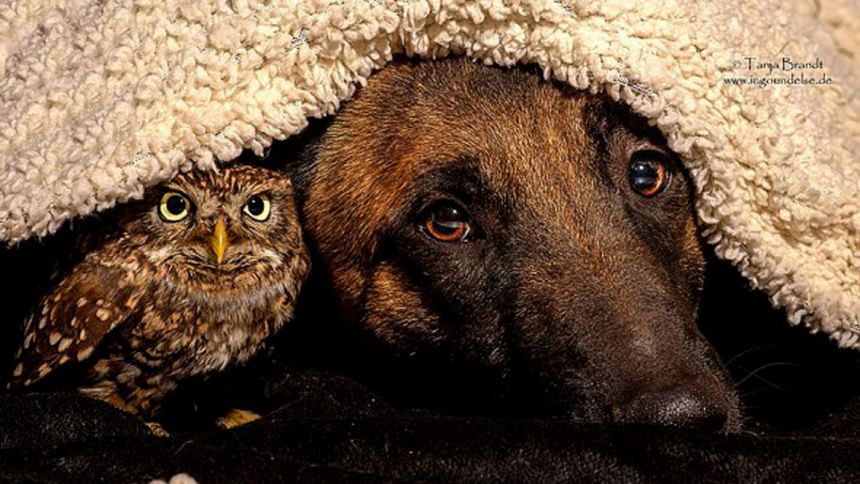 Dogs make friends with many different species as they are always curious, compassionate, adaptable and fun-loving.
Besides friendship with human, dogs are seen making friendship with elephants, lions, and emus. But it is rare to see a dog whose bestie is an owl!  
German photographer and collage artist Tanja Brandt has captured the heart-touching friendship between Ingo the dog and Poldi the owl in a number of stunning settings, reports Lifewithdogs.tv, a leading web portal of dogs new and entertainment.