Bangladeshi in Canada hosts family of 7 Ukrainians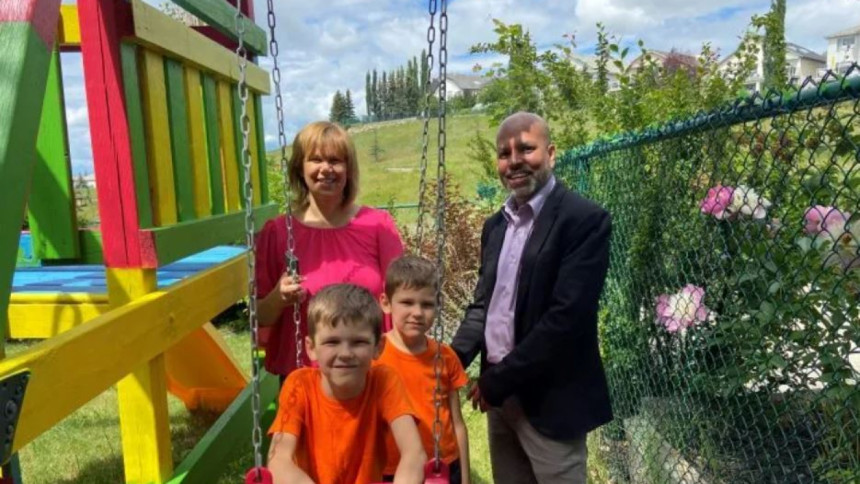 As Ukraine refugees flee the war-torn nation and settle into different parts of Canada, other immigrants who have made the nation their home are stepping up to do their part.
Bangladeshi immigrant Mohammad Bhuiyan's family grew by seven people on July 2 when he decided to open up his house and their hearts to host a family who fled Ukraine.
The Cochrane IT consultant, Bhuiyan, figured he had the space to host a mom, dad and five kids from Ukraine, reports Global News.
Bhuiyan who has the experience of being a newcomer to Canada says he knows what it's like to struggle in a new country. He moved to Canada nearly 30 years back.
Violetta Nytsyk left Kharhiv which was heavily damaged by Russian strikes. She moved with her husband and five kids and says she is thankful her children are safe now that they are living with Bhuiyan in Cochrane, reports Global News.
"I live in Canada," she said. "(It's) very easy because Mohammed helped us," Violetta is quoted as saying according to Global News.