5 Bangladeshis, 2 firms awarded for sending highest remittance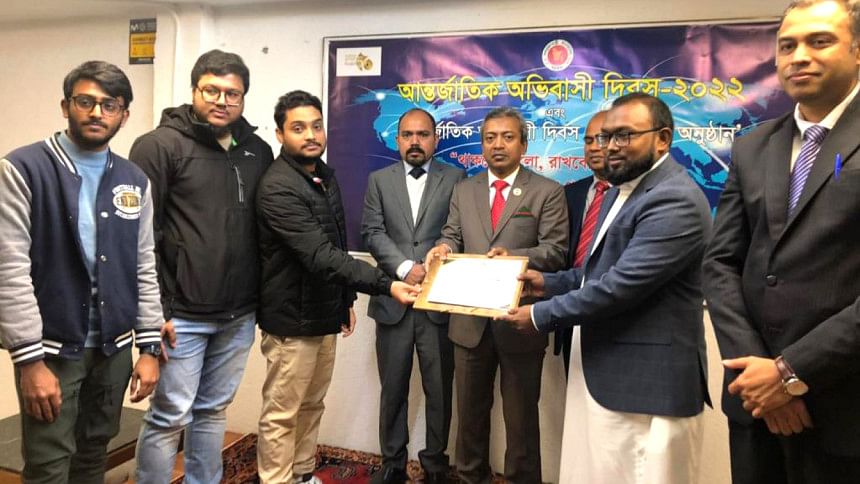 Two Bangladeshi firms and five individuals have been awarded by the Bangladesh embassies in Madrid and Rome for sending the highest remittances to Bangladesh during the 2021-22 fiscal year.
In Spain, two Bangladeshi companies -- Amanah Money Transfer and Victory Money Transfer and Travels -- were honoured with "International Migrants Day Award".
Bangladesh Ambassador to Spain Mohammad Sarwar Mahmud handed over the award to the owners at a ceremony held at the Embassy Auditorium in Spain's capital Madrid yesterday.
While addressing the programme, the ambassador said the rate of sending remittances from Spain to Bangladesh through legal channels is increasing significantly every year.
In the 2021-22 fiscal year, Bangladeshi businessmen and workers send US$ 64.70 million remittances to Bangladesh, he said.
The Embassy of Bangladesh introduced the award from this year to encourage Bangladeshi expatriates to send remittances to the country legally.
"About 60,000 Bangladeshis living in Spain are among those expatriates, who are playing a big role in the contribution of the country's foreign exchange reserves," he added.
5 top remittance senders awarded in Italy
Meanwhile, the Embassy of Bangladesh in Rome, Italy honoured five expatriate Bangladeshi nationals with "Remittance Award" as top remittance senders between the period of July 2021 and June 2022, according to UNB.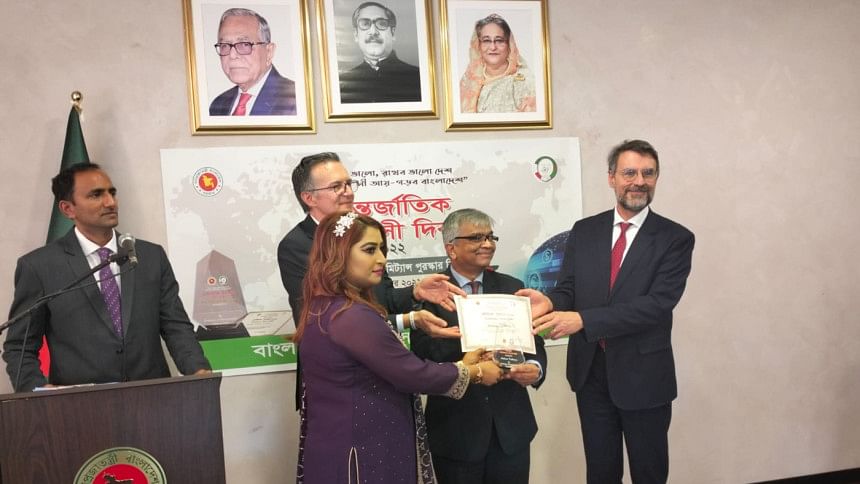 Md Shameem Ahsan, Bangladesh ambassador to Italy, handed over the awards among the recipients yesterday at the Chancery.
The awardees in "individual category (male)" are Mohammad Jahangir Farazy, Md Mahfujul Haque and Uddin Zia, and in "individual category (female)" are Akhy Agnes Gomes and Mehenas Tabbasum.
The Bangladesh Embassy in Rome launched the award in 2019 to encourage and promote remittances to Bangladesh through legal channels.