Will take steps to start migration to Malaysia
Says expatriates' welfare minister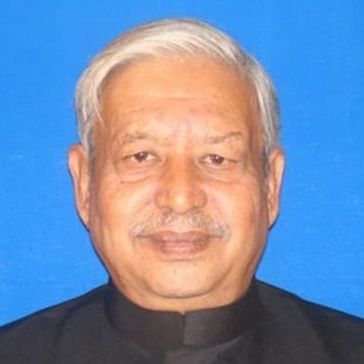 Expatriates' Welfare Minister Imran Ahmad yesterday said the ministry will take steps to ensure that the flow of migrant workers to Malaysia starts soon.
"We did whatever we could, but people's flow has not started yet... We will look into whether there is any problem [in the process] so that people can go," he said.
He was addressing an event to award children of expatriate Bangladeshis with education scholarships, organised by Wage Earners' Welfare Board (WEWB), at the capital's Probashi Kallyan Bhaban.
The minister's remarks came amid a delay in sending workers to Malaysia after a memorandum of understanding in this regard was signed between the two countries in December last year.
Recently, the expatriates' welfare ministry started issuing employment approvals to local recruiting agencies for sending workers to the Southeast Asian country.
Attending the event as chief guest, Imran said besides blue-collar work, there is also high demand for skilled workers for white-collar jobs, such as nursing, in some migrant-receiving countries including the United Arab Emirates.
Unfortunately, there is a shortage of such workers in Bangladesh, he said.
Addressing the event as special guest, Cabinet Secretary Khandker Anwarul Islam urged aspirant migrant workers to avoid risky and illegal migration and suggested following proper migration channels.
WEWB Director General Hamidur Rahman said the education scholarship programme is one of their several initiatives aiming to ensure the well-being of migrant workers and their families.
This year, 865 students who passed SSC or equivalent exams in 2021 and 356 students who passed HSC or equivalent exams in 2020 from all over the country will receive scholarships, he said.
Secretary of Expatriates' Welfare Ministry Ahmed Munirus Saleheen also spoke at the event.