Tech-based Hajj management in 2022: State Minister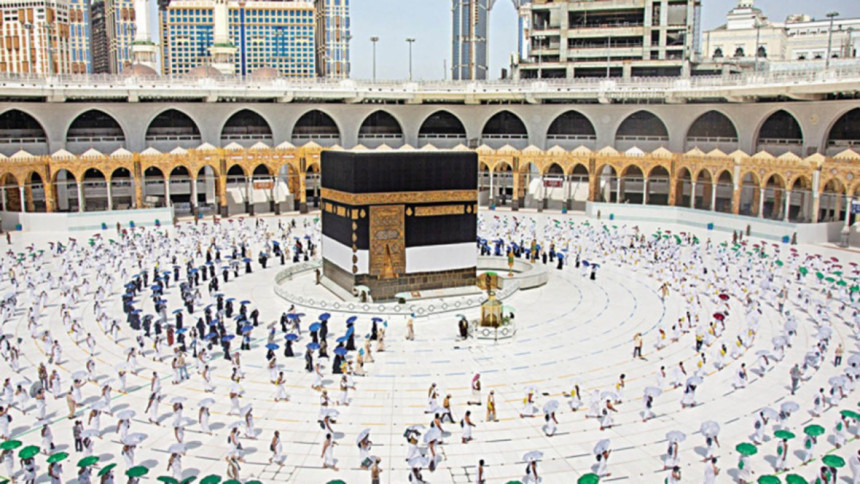 Hajj management in 2022 will largely depend on technology while the government will provide necessary training on this to Hajj pilgrims and those concerned, State Minister for Religious Affairs, Md Faridul Haque Khan, said today.
The state minister said amid the Covid-19 pandemic, pilgrims may have to perform Hajj using various apps.
Faridul Haque said the Saudi Ministry of Hajj and Umrah is currently conducting holy Umrah activities using apps.
He was speaking as the chief guest at a meeting -- at the conference hall of the Ministry of Religious Affairs -- of ministry officials and stakeholders involved in Hajj activities to prepare for the use of information technology as part of smooth and efficient operations of Hajj-2022.
The junior minister said the Saudi Arabian government has expressed hope that the holy Hajj will be held in 2022 due to improvement in overall situation of Covid-19.
In case of possible application of new technology in Hajj management, related officers, employees, guides, representatives of agencies and pilgrims will be made aware in advance, and necessary training arrangements will be made in this regard.
To this end, instructions have been given to the concerned to prepare the necessary technical infrastructure.
The state minister said, "We will have to wait till signing of Hajj agreement between Bangladesh and Saudi Arabia for the overall direction of the next Hajj."
Acting Secretary of the Ministry of Religious Affairs Md. Abdul Awal Hawladar chaired the meeting.