IT professionals: Hot stuff once again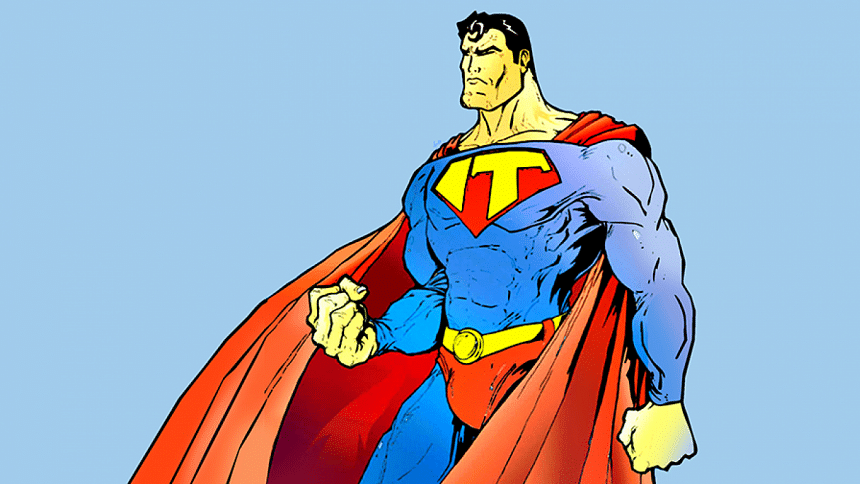 Computer studies are all the rage nowadays in Bangladesh. Anyone who doesn't want to study BBA or medicine would consider studying computer and IT due the high availability of job opportunities local and abroad. There are quite a few who do not even understand what IT entails, but would just follow the trend and get enrolled in the CSE department in a university.
But few could argue the fact that IT specialists in the country are sub-par compared to that of the more developed countries. When our neighbouring country, India, has already established itself as a giant in producing programmers and software developers, we remain relatively unknown in the international scene. Every now and then we hear of some Bangladeshi doing something extraordinary in this field but that's mostly it.
One has to wonder why we fail to produce better IT specialists. My teacher repeatedly tells us that people in this subcontinent are much more gifted with greater logical and reasoning capabilities than that of the west. This is perhaps why we in this subcontinent make such good programmers and every Hollywood movie and TV series would have that one odd Indian who is good with computers. So it's not because the students are not smart enough.
Why cannot University of Dhaka, BUET, Shahjalal University, NSU, AIUB etc replicate the same environment for nourishing the computer enthusiasts and geeks? Ahmed Kabir, lecturer at IIT, DU, who is currently completing his PhD from USA, says that the main problem in our education system has to be the evaluation process.  The syllabus and curriculum that is set for undergrad students here are not much different from that of the top universities. Though we study the same subjects, there is a huge difference in the way we study it. Computer science is something that we have to learn practically, especially when it comes to software developing and programming. Our education system is based too heavily on what we memorize and can produce in the written exam. As a result, technical learning and practice is neglected. In computer studies here, this trend (albeit less than other subjects,) does exist to some extent. Since the exams test the student's theoretical knowledge based on written examinations, the students tend to focus more on the written exam and neglect the practical side to it which is arguably of more consequence.
Again, top universities abroad have teachers who have TAs (Teacher's Assistant) helping him out. Evaluating and examining lab assignments of each student is a monotonous, labourer's task. Teachers hardly have the time or the patience to deal with them and have instead, have their TAs examine them. This is a luxury universities here can hardly afford. Moreover, teachers in our country take more than one course at a time whereas university teachers abroad generally take only one course and hence devote all his time to that one particular field. It stands to reason that this person who only teaches a course on Operating System will be able to teach it better than someone who has to teach Operating System along with Object Oriented Programming and say, Artificial Intelligence.
According to another teacher at IIT, DU, Shah Mostafa Khaled, the faculties teaching these subjects in our country are not up to scratch. Most teachers have neither the expertise, nor the experience and they do not devote enough time to properly learn and revise what they are supposed to teach. Materials are another prime concern for teachers. While teachers abroad have access to quality materials for teaching and evaluation, teachers here mostly have to come up with their own syllabus and prepare questions for exams from the text books whereas they should have had a very well-defined syllabus prepared by some expert in the field and materials from where to prepare standard questions for tests which will make for better evaluation.
The one thing that separates our education from the ones in developed countries totally is research. There is very little done in the fields of research in any subject, let alone computer studies and IT. This is why there is a vast difference in post-graduate degrees here and abroad. Though some teachers insist the IT education offered to the undergrad students in the top universities are not all that different from the one provided in universities abroad, there is a huge difference when it comes to the post graduate degree. It is unanimously agreed upon that the quality postgraduate programs in our country falls well short. Proper environment for research is not there, and most of the teachers not qualified enough. Again, research and study materials are not readily available with insufficient access to research journals. The little research that is done here is mostly not implemented and hence there is not enough incentives for it to flourish.
Despite everything, job opportunities are plenty for an IT graduate who knows his subject. More and more companies are coming out and the demand for computer experts is always there. So long this demand exists, students will want to study this subject and like everything else, computer studies in this country will evolve. This process can be sped up significantly by progressive education with proper evaluation. Skilful and dedicated teachers can make a world of difference. But above all, it's up to the students themselves to acquire the technical skills and follow their ambitions.