Row over Meghan - William knocked Harry to floor: report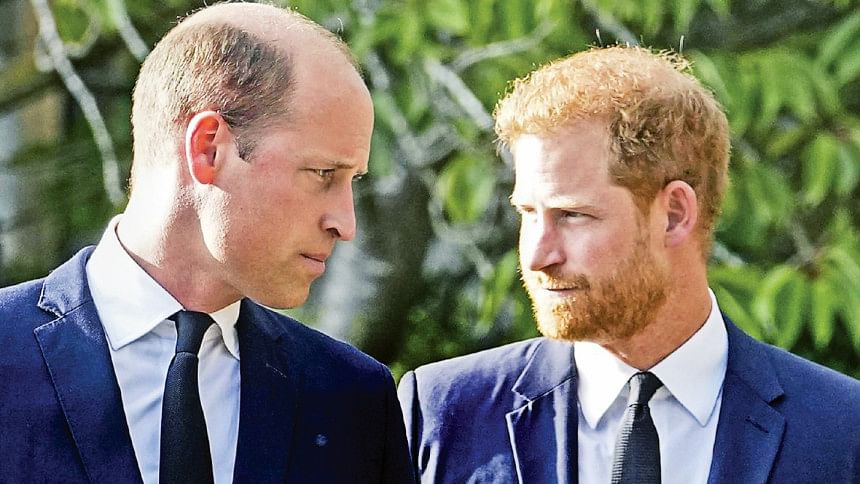 Britain's Prince Harry says in his much-awaited memoir that older brother and heir to the throne Prince William knocked him to the floor during a 2019 argument over Harry's American wife Meghan, the Guardian newspaper reported on Wednesday.
The altercation between the brothers, the sons of King Charles, is detailed in Harry's book "Spare" which is due to be published on Jan. 10, said the Guardian, stating it had obtained a leaked copy despite stringent security.
According to the Guardian's account, the 2019 sibling brawltook place at Harry's London home arose after William called Meghan "difficult", "rude" and "abrasive", which Harry said sounded like "the press narrative" about his wife.
"He grabbed me by the collar, ripping my necklace, and he knocked me to the floor," Harry wrote, according to the paper.
"I landed on the dog's bowl, which cracked under my back, the pieces cutting into me. I lay there for a moment, dazed, then got to my feet and told him to get out."
William then challenged his younger brother to hit back but Harry refused. William later returned to the scene, "looking regretful, and apologised", Harry wrote, according to the extract, with his brother asking him not to tell Meghan that he had "attacked" him.