The new media: The state of culture and values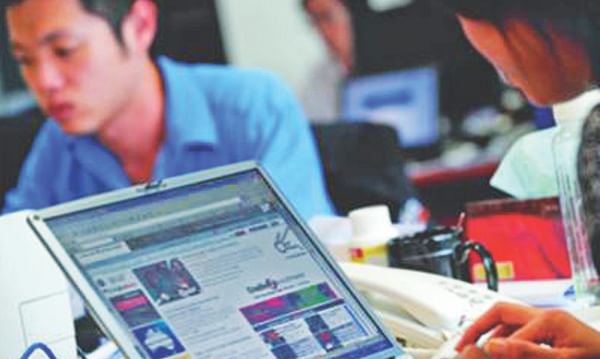 AFP
If culture is an abstraction from behaviour, then, as and when behaviour patterns change in a given society, so will cultural norms perforce transform, modify, or adjust to reflect that reality. Increasingly, in a world being rapidly transformed into a globalised entity of sorts (where a few lords of the manor dominate over the rest of the smugly-termed "global village"), the new media has been having a crucial impact on the behaviour patterns of contemporary society. Logically, that will entail changes in the society's culture, tradition, and values. Are these changes necessarily for the worse?  By no means! A static culture is a moribund culture, with commensurate unwholesome consequence for the state of the nation itself. As that sage on culture, Jacques Barzun, once wrote:  "Man's civilisation is not identical with our civilisation, and the building or rebuilding of states and cultures, now or at any time, is more becoming to our nature than longings and lamentations." Precisely!  It could not be otherwise, if civilisation has to march on.
As people spanning generations, as well as history, will attest, in every era some things would be dying out.  Manners, styles of art and politics, assumptions about the aim of life or the nature of man and of the universe change as inevitably as fashions in dress.  If specific faiths and forms are considered good by a generation that grew up to value them, that generation will experience at their passing a legitimate feeling of loss.  After all, the very notion of change implies the notion of loss. These periodic changes are brought about by a variety of factors, of which the media is one.  For long, the traditional media has contributed significantly to the transformation in cultural norms, traditions, and values in a society.  These days, in the age of globalisation, the new media has lent its considerable support to that same outcome.  We will concentrate on the new media's impact on the state of culture and values in Bangladeshi society.
The new media signifies, at its very core, the immediate access to information on any digital gadget anywhere and at any time.  It also indicates interactive communication, participation, and virtual community formation around media content.  It needs to be emphasised that the traditional media has also found a home in the new media.  The latest manifestation (as of this writing) has been the venerable Newsweek magazine discarding its printed form and going purely digital. Other print publications, including several in Bangladesh, have chosen to simultaneously publish in both the traditional and new media channels.  This change in tradition, indeed, of culture (that of opening up broadsheets each morning at breakfast to get news and views), was necessitated because of the demand of these times.  And the relentless advance of technology goes on, with the upshot that the new media, for which it is the prime lifeline, will transform continuously.  On the other hand, the interaction between cultural changes, new technologies, and the users force the alteration and redefinition of the new media.
The Internet, websites, CD-ROMs, DVDs, computer multimedia, and video games, and other electronic devices and outlets are the major manifestations of the new media.  These days, most forms of culture are disseminated through the new media.  This phenomenon has been facilitated substantially by the new media having been able to fundamentally sever the link between physical location and social place, thereby making physical place far less important for social relationships. The new media has become the cybernetic control device, ostensibly egalitarian with the apparent democratisation of the creation, distribution, and consumption of media content, but really with the buttons of the control device lying firmly under the fingers of the media lords of the manor of the global village.  Importantly, that control takes in the social media, too.
And the social media, along with the other devices of the new media and the channels of the traditional media, have had the most profound impact on cultural norms, practices, and values in disparate societies, including in some cases, a broad convergence of behaviour patterns.  Facebook is probably the most visible social networking site, as people interact through it to create, share, exchange, and comment on contents among themselves in virtual communities and networks.  Then there are other devices that aid the persons residing in these virtual communities as well as other seekers of specific knowledge and disseminators of opinion: YouTube, Wikipedia, Blogger, Twitter, Google+, and LinkedIn, to mention a few prominent ones.  We will shortly take up the issue of how they have been used, along with the traditional media, to modify or transform culture and values in Bangladesh. And, it might be recalled, the policy of the current government is to see the emergence of a digital Bangladesh.  Just how far it has succeeded in fulfilling its goal is open to question, but the objective is an acknowledgement of the reality of the age we live in. Unfortunately, an unwholesome aspect of the digital age is that a large number of people choose to live a fair amount of their lives in virtual reality.
The social media has come under a lot of criticism, but it has its merits, like allowing people to form friendships, and individuals to advertise themselves, besides making the Internet democratic.  However, and multiple research works in the West have borne out this rather disturbing phenomenon, the opportunity for one to advertise him/herself has also had the effect of influencing an explosion of "me/look at me" generation.  Scholars have likened this behaviour to children who crave attention towards themselves, especially from their mothers. The analogy drawn here is of the Facebook users being imbued with the same mindset, of being able to boast of the number of friends they have, however dubious at least some of whom may be, of being able to brag about their (virtual) popularity.  Pending a scientific survey on the subject, one may safely draw the conclusion that the present generation of Bangladeshis has become much more self-centred, with less real-world social skills, than those before them.  It would mark a significant transformation of culture and values because Bengalis in general are normally gregarious, outgoing, and nearly not as self-centred as many other nations.  Just what effect such transformation, should it become a permanent fixture of the Bangladeshis' persona and values have on the nation and its society, only time will tell.  The point is that the new media has changed the behaviour pattern of at least a section of Bangladeshis.
There have been other criticisms of the social media, some of which are applicable to the situation in Bangladesh.  In general, the charges centre around its exclusive character, not in the sense of its restriction from a wide public, but from the standpoint of disparity in available information, doubts about the reliability and trustworthiness of the information given out, most sites not allowing for the transfer of information from one to the other, and the significance of interactions created by the social media. One ramification of social media interactions is the creation of a feeling of loneliness
in the users. This phenomenon is not uncommon in Bangladesh, and instances are not rare where we see users not being able to wait following an assignment before hurrying off to embrace the comfort of social media. For them, social space is real space, and hiding behind a computer screen and carrying on cyberspace interaction with, not infrequently, persons with false identities and personas constitute ecstasy. That might describe a nerd, but a surfeit of such people could, and probably do, have profound implications for society and culture. Social psychologists would be in a better position to comment on this point, although, realistically, we will be able to have a much clearer picture of our society and culture during the period of the next generation.
Matthew Auer has thoughtfully viewed the social media as really a manifestation of "anti-social media" that has been turned into an instrument of pure control by the lords of the media manor, the few who own media content. Furthermore, to underscore a point made earlier, the social media is an instrument of cyberspace interaction, carried on within the security/comfort of limited physical space, and critics have pointed out that it succeeds not by motivating people to make real sacrifice, but by motivating them do things that people do when they are not motivated enough to make a real sacrifice. Clearly, in the case of Bangladesh, where social media users are in considerable numbers, behaviour patterns are undergoing significant changes more suited to the needs of the generation. That is how it should be, but the scenario one needs to watch out for is if that is having any major negative impact on the nation's core values and cultural traits.


Specifically, culture consists of language, beliefs, customs, ideas, codes, institutions, techniques, tools, rituals, ceremonies, works of art, and so on. Culture, as a scholar has written, is stronger than life and stronger than death. Cultural heritage is the sum total of contributions made by succeeding generations of a nation that one considered to be a legacy and thus passed on to future generations. Its preservation demonstrates recognition of the necessity of the past and of things that tell its story. Take the Bengali language, for example. And, let us not forget, not political or economic factors, but the dishonour of this cultural symbol, the Bengali language, was what first created a sense of Bengali nationalism, embodied by Ekushey February, which eventually turned into a political movement that culminated in the creation of sovereign independent Bangladesh. That language has undergone changes, notably including in spelling, but the standard pronunciation has remained intact over at least a couple of centuries. However, these days, it is not uncommon to hear people, having had their schooling entirely in Bangladesh, speaking Bengali with an English intonation!  It jars! Interestingly, this has to be a recent phenomenon, coinciding with the proliferation of the new media in the country. It does not mean that the new media is responsible for the strange "Benglish" accent, but one would not be surprised if somewhere, somehow, there is a connection. Only a couple of generations back (and several before), there were students studying in exclusively English-medium schools taught by American missionaries. While some American mannerisms were adopted (every generation seems to look up to American demeanour and style as being cool), the Bengali that came out of everyone's mouth was the real thing, with no American affectation appended.
Similarly, the troubling stories that a fair number of children these days watch TV cartoon shows in the Hindi language, and quite often prefer to speak in Hindi (and English) rather than Bengali cannot be good news for our culture. Obviously, time cannot be turned back, the new media is here to stay, and it is given that cultures will be affected by it. Again, this is not necessarily a bad thing, and, in fact, can enrich a culture, but not when it is taking away from the core values of a society. The fact remains that the United States is by far the most dominating power in the field of the new media. I have always maintained that American political domination over the rest of the world is anchored in three major factors: its economic strength (notwithstanding its current woes and China's rapid rise), enviable organisational ability, and almost total control over the major media forms. They are truly the lords of the media manor (with due acknowledgement to Australian Sir Rupert Murdoch!). Consequently, that control facilitates the dissemination of its popular culture, which has the magical ability to attract across nations and people. Somehow, the US has found a formula (Hollywood films, fast food, popular music, and popular fashion, to name the more significant items) that is able to catch the fancy of large segments of almost any country's population, and, consequently, be able to create peer pressure towards adopting its popular culture! The new media, in this respect, has created some cultural convergence, anchored on American patterns, in the world.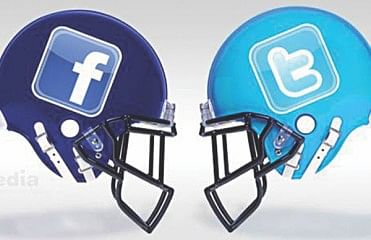 The diffusion of American popular culture takes place along secondary and tertiary media channels, both traditional and new. Consider just how many American reality shows and glitzy adaptation of some serial dramas have been broadcast over Indian TV channels. That, inevitably, has had an effect, both positive and negative, on aspects of Indian culture and traditional values. It continues to be a topic of debate in Indian academic and civil society circles. In the same manner, Indian cultural patterns, often diluted from the American originals, have been influencing various aspects of Bangladesh's culture and values, again in a mixed bag of good and bad. Inevitably, there had to be changes. The style of clothing, where women of all ages (especially those of the urban areas) have embraced the shalwar-kameez (a northwest Indian and Pakistani attire) and relegated the elegant sari to the realm of special occasions, is one example. So is the attire worn at gaye-holud ceremonies, not to speak of the Hindi movie-style dances (a wag has termed it jhiki-jhiki!) to Hindi music. The point to note here is whether, in the long run, they will have an adverse effect on our cultural heritage and core values.
We have a musical tradition that is distinctly our own, but if these get lost to history, then a part of what makes us Bangladeshis will be lost too. And, a nation is known by the state of its culture. We cannot logically be viewed as Bangladeshis if we have lost the core culture, traditions, and values that have made us Bangladeshis in the first place. Various channels of the new media are extensively used by many Bangladeshis to discuss the latest fashion trends in the United States and India, and then adopted. And, unless absolutely draconian measures are adopted by a government, there is no stopping the new media from being a web linking all parts of the globe. Not for nothing is it called  WWW (World Wide Web). It holds enormous potential benefits. However, it also contains within itself the potential to do damage -- to individuals, society, and nation.  Then it still remains WWW, except that it denotes Wild Wild Web!
The diffusion of American popular culture takes place along secondary and tertiary media channels, both traditional and new. Consider just how many American reality shows and glitzy adaptation of some serial dramas have been broadcast over Indian TV channels.
My feeling is that, like the wild, wild west of the US, it will also be tamed, sooner rather than later, mostly through its own volition, but also with the goading and arm-twisting by governments. The latest (as of this writing) is that of China tightening internal control over the Internet, with the users now having to identify themselves by their real names when posting messages.  That is one thing, reflecting a much larger picture relating to the new media.  For Bangladesh, we just have to ascertain that it acts positively towards perpetuating its essential culture and values, and not act as a catalyst that severely curtails, or even destroys, them.  If the latter should happen, then the essence of who we are will no longer be visible.
........................................................................
The writer is Head of the Media and Communication department, Independent University, Bangladesh.