The game of Son's life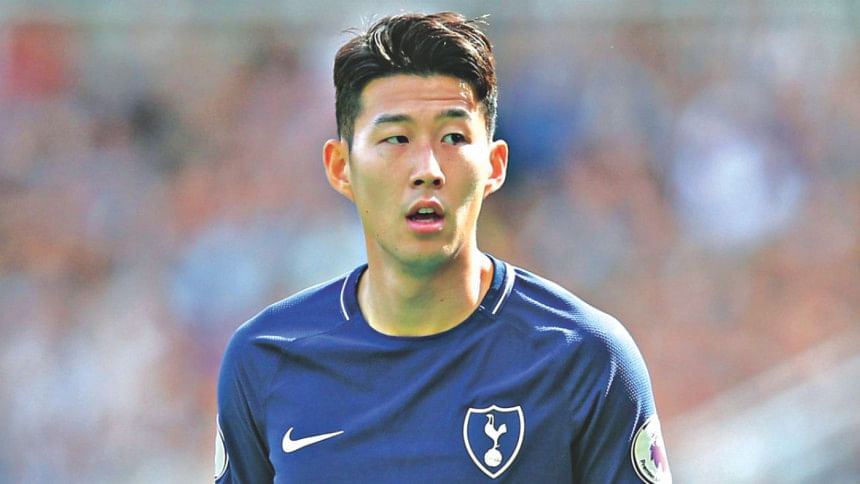 Son Heung-Min has played many important matches in his career. The South Korea captain played in the World Cup and even scored a goal in a game which knocked out world champions Germany from Russia 2018. The Tottenham forward has also been a regular feature in top-drawer European football for almost a decade. However, the match Son is going to play today is perhaps the most important one of his life -- one that could essentially make or break his career just when he's at the peak of his form.
This match in question is an otherwise nondescript affair -- an Asian Games football final played by under-23 players with three overaged players per side -- and one that conflicts with FIFA's calendar. 
But this game and the competition garnered more attention than many other competitions just because the 26-year-old South Korea captain might have to take a 21-month sabbatical from football if his team end up on the losing side.
Son's team will be playing the final at the Pakansari Stadium outside Jakarta against Japan, their fiercest rivals, but that rivalry has taken a backseat over the fate of Son, who is desperate to win this match.
Son's dilemma stems from a law in his county which compels every able bodied man to serve in the military for a period of 21 months by the age of 28. However, there are special exemptions such as one that allows Olympic medallists or Asian Games gold medallists to be immune from undergoing the service.
Son is now 26 and these Asian Games could be his last chance saloon to avail the exemption. In fact Son, the all-time top-scoring Asian footballer in the English Premier League, should have earned the exemption already had he been allowed by his former club Bayer Leverkusen to take part in the Incheon Asian Games four years ago.
The Taeguk Warriors went on to win that title, beating North Korea in extra time, making the Korea  captain sullen over the missed opportunity. He was also barred from taking part in the 2012 Olympics by his previous club FC Hamburg, where his country earned a bronze medal.
This time though, having extended his contract for five years, Spurs have allowed Son to go on a mission to earn immunity, which sees him missing quite a few Premier League fixtures.
The club have even reportedly told him that they would allow him to play in 2020 Olympics in case South Korea get beaten by the Blue Samurai today.
But the Olympics is a different matter altogether, and Son knows it is now or never for him. A win in today's game could keep him on track; anything otherwise might mean the complete derailment of his career, a fate which has befallen many of the South Korean celebrities before.
The 26-year-old was reluctant to talk too much about the issue of military exemption, but he had no doubts regarding the importance of winning the tournament by beating rivals Japan.
"It's a final," he said ahead of the match. "I can't say anything but it's very important. We are already here in the final to win something, not just coming to the final just to play it. Korea wants to win and I think we deserve to win."
Son did not feature in Korea's first two matches, one of which they lost against Malaysia, but he scored the winner against Kyrgyzstan and set up one of the goals in their semifinal win against Vietnam.
Son will hope to make at least one more telling contribution today, one which would mean as much for himself as for his country.