In search of the golden nugget - good governance!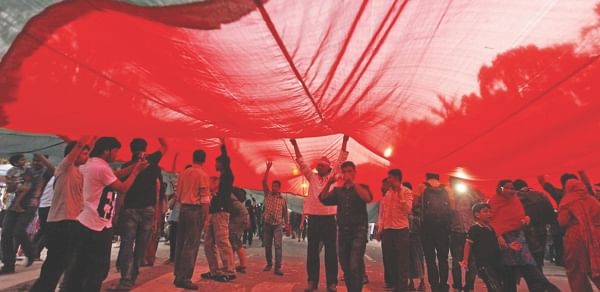 AFP
It is a well known fact that  six of the world's most attractive destinations for immigrants lie in North America and Europe. Yet the four countries from where most immigrants come only to the US  are Mexico, China, the Philippines  and India. But these four countries are also economic tigers. So why do thousands of people leave their home and head to places where living conditions are improving and come to European and North American countries ?
It is an interesting paradox and in the past two decades  political  scientists, sociologists and economists have focused on this dilemma. The well known US political scientist Francis Fukuyama relishing in the thought that the world seem to gravitate to the west declared in his seminal book The end of history that western liberal democracy is the 'final form of human government' and this is the reason why large number of immigrants come to the west. He also adds that popular  uprisings in Eastern Europe, Ukraine, Georgia and in the Arab world  support his contention. Thus democracy as practiced in the west according to Fukuyama is the reason for this population movement.
China, no doubt, is an authoritarian state and hundreds of Chinese emigrate to the West each year.  But this is not the whole story. There is more to this than what meets the eye. The form of government is not the only reason why people move out of a country as Fukiyama would have  us all believe. There are  other cogent reasons for doing so.  But what could be the reasons?  The answer essentially lies  in the way a country is governed rather than the type of government the people there have to suffer.
There is no doubt that every country in the world need a government which will ensure security to their citizens as well as look after their economic development.  But the fundamental issue  is even an authoritarian government can perform these two functions well, but can it  deliver  services to their people in the way that is agreeable? So it is the  volume and quality of services delivered to the people that determines precisely which country can attract people there. Indeed the debate seems more about governance than about government.
Tocqueville, the well known French politician was one of the first to realize the difference between government and governance. On his first arrival in USA, he observed, 'I was struck by the degree of ability of the governed and the lack of it among the governing.' He therefore argued that governance is not synonymous with government. Following up on such thread, late US President Ronald Reagan who was always for smaller government and more  for free enterprise gave a graphic description as to how  a government always views its economy .He was quite disdainful and said that  'If an economy moves, the government taxes it. If it keeps moving, the government regulates it and if it stops moving, it  subsidizes it.' In sum, Reagan concludes that in the lifetime of a citizen, a government is the ultimate arbiter of his fate. The government thinks on his behalf and decides what is good for him. It does not do so in consultation with him, although it works for him. A wit therefore concludes about how a government works, ' I don't make jokes. I just watch the government and report the facts'.
This difference between the government and how the people are governed has defined the rule of Pharaohs and emperors, kings and sovereigns through history. The quality of governance  in a realm had either brought undisclosed misery to the common man or bliss and prosperity to them. There have been rebellions and revolutions only because     the government of the day did not care about how it governed. It also was not closely listening  to how the people reacted to their governance. So today citizens think that all governments are an  anachronism. No society is satisfied with current performance outcomes of government. The need of the time therefore is  better governance and not more government.
But then  what is governance? Many  consider governance as exercising political power to manage a nation's affairs. So if a government  has a system which has effective and accountable institutions, democratic principles and electoral processes, representative and responsible structures, then the first step towards good governance have been taken. Governance is also about how governments and other social organisations interact, how they relate to citizens and how decisions are taken in this complex world.
The World Bank among other modern institutions have defined governance as 'the manner in which power is exercised in the management of the country's economic and social resources for development.' To start with it has  identified some of the symptoms of poor governance. They are :
1. Failure to make a clear separation between what is public and what is private. When this takes place, public resources are diverted for private gain;
2. Failure to  establish a framework of law and government. There is an arbitrariness in the application of the rule of law;
3. Introduction of myriad rules, regulations and licensing requirements which impede free functioning of markets leading to rent seeking;
4. Non transparent decision making in government;
5. Excessive cost for simple services provided to the public;
6. Poor delivery of services to public;
7. Failure to achieve the aims of any policy; and
In the context of Bangladesh does many of the symptoms of poor governance sound familiar ? It is  these symptoms that prevent the citizens of Bangladesh from realizing  their potentials. The country loses much in this process.
Our search for good governance is therefore urgent. Good  governance is the gold nugget that may ultimately lead us to prosperity and a well ordered life. So we need to know how this gold nugget actually looks like. The World Bank thinks that when a country enjoys good governance it has :
a. An efficient public service.
b. An independent judicial service
c. An administration that is accountable with public funds.
d. An independent public auditor who is responsible to a representative legislature.
e. There is respect for law and human rights at all levels of government.
f. There is a pluralistic institutional structure.
g. And there is a free and responsible press.
As we are made aware of how the golden nugget looks, our next endeavor should be to find out what mechanisms can help us achieve good governance.
An important mechanism that can help achieve good governance is to establish a democratic process. This will help a government to be accepted as legitimate and help introduce good governance. But to have a democratic process in place there should be a transparent election system, parliamentary conduct and decentralization of authority. A seamless way of doing this would be to reform our public administration. We must consider giving our public servants enough remuneration so that they voluntarily shun corruption. The civil service should also be adequately trained and an ethical code of conduct  introduced inside the bureaucracy. If the civil service is reformed then an accountable public service will be in place. It will start acting  responsibly when it interacts with politicians and also when it deals in financial matters.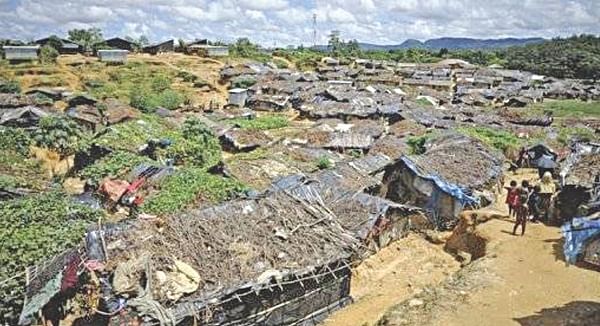 AFP
No country can contemplate having good governance until it has a vibrant civil society. This does not mean having  non-government institutions only but also includes a responsible media and a slew of investigative journalists. There must also be an inquisitive academia who can ferret out irresponsible conduct of the government and can give practical suggestions for change and improvements. Good governance is also made easy if there is an effective complaint system in place in society. This complaint system should embrace whistle blowing as a norm and not an exception.
One of the key mechanism to use in order to bring good governance to a country is when the rule of law is enforced and an effective judicial system is in operation. When the judiciary acts independently without fear or favour and the judges are adequately remunerated, their promotion prospects ensured and there are independent prosecutors, good governance start coming into play.
A system to remove judges for a cause must also be in place. People at large must  have access to justice at all times and from all places. When people start respecting law and the judiciary take all infractions of the law into account then there is great incentive to have good governance.
An important  aspect of good governance is when a government does not allow monopolies, both public and private to form and be vehicles of corruption.  Privatisation procedures therefore need to be  transparent and  government procurement rules made clear and widely disseminated. An  independent anti-corruption agency must be in place . Any one caught lining his own pockets should face severe civil and criminal penalties.
Good governance has several attributes. First, peoples participation in decision making is a must. This  can be either through parliament or through the powerful local bodies. But certain preconditions must be there.  There should be freedom of speech and freedom of association enshrined in the country's constitution. Debates and public hearings on all local issues must take place before any decision making take place.
The other important attribute of good governance is transparency in all major transactions or decisions both in the public and private sectors. For this there should be free flow of information. The government can ensure this by establishing an independent information commission. It should be able to adjudicate on any intentional blocking of information that can have a major bearing on a policy decision. The commission should also monitor the free flow of information and see that all institutions and stakeholders are responsive to public queries.
Good governance becomes  easy to introduce if in a community all citizens are deemed equal. There should be no discrimination based on race, caste, creed, gender or sexual orientation. All citizens must be given equal opportunity in tapping all his potentialities.
A critical attribute of good governance is that all leaders and the public in a state should share a long term vision of what constitutes good governance and what is needed for such development. All must understand the historical, strategic, cultural, and psychological complexities in which this vision is anchored. All must work towards policies that will ultimately have a good impact on future generations.
Bangladesh is a relatively young country.
In 41 years of its history it has endured many political, economic and social upheavals. Yet due to the resilience of the people , the country has prevailed. But good governance has always eluded us. Why we are unable to do so is not only a matter of institutional failure but also a failure of our leadership since our independence. The golden nugget has always been out of our grasp.
There are several obstacles before us which must be overcome, before we can contemplate providing  good governance to our people. First, our government must be democratic not only in name but in fact. The democracy that we presently have is  inadequate. We have not been able to build up strong democratic institutions and a democratic culture. We do have elections at regular intervals  but the losing party is not ready to concede defeat easily. So we must seek ways and find out how we can arrange a seamless handing over of power to the elected.
Second, our democratic institutions are weak. The election commission cannot stand on its own feet as it still has to depend on the government for its subsistence. This weakens the ability of the commission when serious legal and ethical questions come up and the government takes a stand different to that of the commission.
Again our elected parliament is dysfunctional. The main opposition do not participate in its deliberations. So political accountability remain traumatized. Due to lack of accountability, corruption at the institutional as well as the personal level is often prevalent.
In the past it has  overwhelmed the government and the public. The bureaucracy is also tainted with corruption. So good governance is a mere pious wish.
Participation in governance in Bangladesh is selective. This is because there are no local government institutions which are sufficiently empowered to take on the role through which the people can contribute. The parliament  being dysfunctional, the voice of the people cannot be heard in the halls of power. Of course the peoples voice is sometimes heard in the streets or from non elected forum. There is no national consensus on good governance.
Predictability in policy formulation and policy making is important for good governance. But in Bangladesh from introducing amendments to bills in parliament to government plans on the economy, there is little certainty. Incoming foreign investment is therefore tardy. Whenever there is a change in government people are not sure whether the  policies of the last government will be allowed to continue under the new political dispensation.
Transparency in policy-making and in policy implementation is still a far cry in Bangladesh. Most policy making is done in isolation by the Government. Important issues are never aired in Parliament or in academic circles or in public fora. The main reason is that the bureaucrats who initiate policy changes are guided by the Official Secrets Act 1923 and the Government Servants Service Rules 1979. They are not allowed to share information with the public . Even they are not allowed to share snippets with other departments of the government. How can good governance take hold with all these difficulties ?
Rule of law is another major obstacle to good governance in Bangladesh. Security agencies often resort to extra judicial killings . Some of them also breach law under the protective umbrella of political big wigs. These actions allow many others to emulate them. Often there is breakdown in law and order. It is not always possible for the judiciary to take on these breaches of law due to the heavy load of pending cases as well as a fractured legal system.
So what should be done to bring  good governance in Bangladesh ? The good news is that the country has a free press and a vibrant civil society. All hope is therefore not lost. Any infraction of law or injustice is swiftly reported in the mainstream media. The civil society also takes up issues of major consequence to the country.
These issues are analyzed, dissected and recommended upon. But the uncertainty, the lack of transparency and weak rule of law has a telling effect on good governance. For Bangladesh to claim its rightful place among the comity of nations, it must take firm steps that will help introduce good governance. In the meantime the cost to the nation for poor governance is very high. It can ill afford it.  The way forward would be to have a functional parliament and to build up all the relevant democratic institutions without fear or favour. The peoples level of education must be enhanced and a national consensus on good governance should be agreed upon.
The elusive good governance must be brought within our grasp for Bangladesh to be Sonar Bangla (Golden Bangladesh). Change we must embrace, for as Albert Einstein  has so succulently said that 'The measure of intelligence is the ability of to change.' Let us go forth.
The writer is a former Ambassador and a regular commentator on contemporary issues.
E-Mail : [email protected]