Organising the kitchen properly in 3 simple steps
With a significant decrease in the number of deliveries ordered and less dining happening outside in the current situation, many of us now find ourselves spending longer periods of time with children and other family members at home, 24/7. This means that having meals made at home has become the overriding norm. This has resulted in the kitchen becoming the to-go place for the family, and with it, being worked overtime, leading to a messy and cluttered environment, making it at times difficult to cook and serve, and disrupting the peace of mind needed.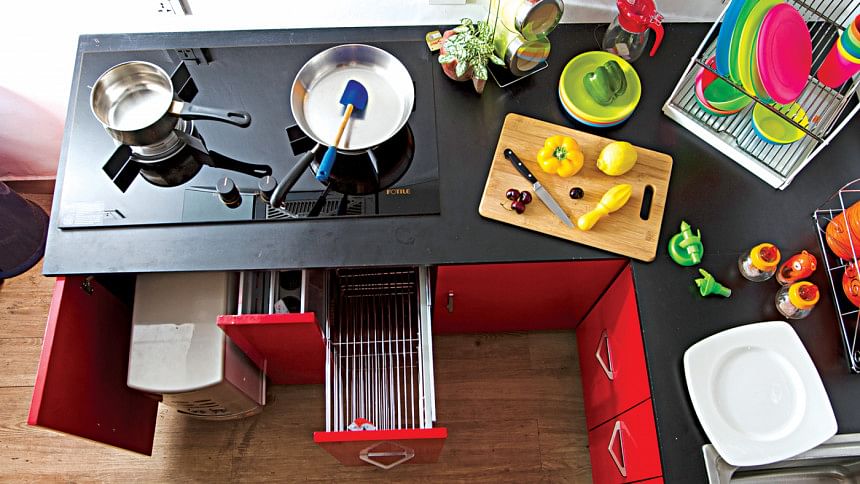 The kitchen is perhaps the most important part of one's house that is in need of organisation, and here are a few steps for a simple and efficient kitchen.
Define zones properly
Rather than having all the spices, dry goods, biscuit containers, utensils-cutlery, and other essentials clumped together in one or two cupboards in a haphazard manner, it is better to compartmentalise them. This helps in efficient management and organising.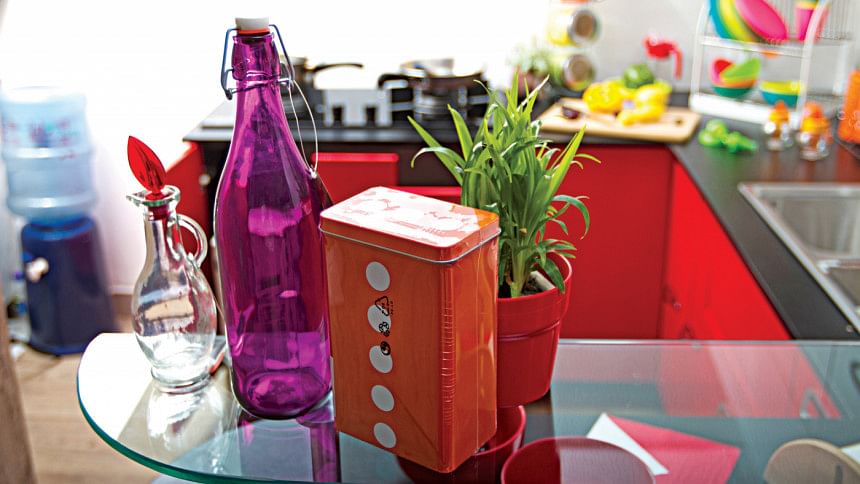 This tends to be especially helpful when planning a dish that is time-consuming as well as requiring a proper train of thought. Instead of losing track of where the right ingredients are, it is better to have different compartments catering to their required counterparts of spices, fruits, cereals, cleaning supplies, and pantry with labels put on them if necessary. Organising the entire kitchen with proper grouping of cabinets and drawers into zones helps in mediation of thought as well as relaxation when working in the kitchen, especially whenever a family meal is being attempted to be made.
Save Space
A kitchen constantly overflows with groceries, leftovers of food packets, and dishes. To balance the avalanche of materials that constantly come and go out of the kitchen, it is important to save as much space as possible, ensuring movement and decluttering of the kitchen materials.
One such way is to quickly get rid of gadgets and packets from the kitchen space and throw it in a bin kept within the confines of the kitchen itself. One must stock and work out on how to make spaces for the accumulated crockery over the years. An important medium is through the usage of plastic square containers, stasher bags, and utensil racks to arrange the wide variety of products in unison helping in making room for the kitchen in terms of easy storage, malleability, and accessibility.
Sorting the fridge and freezer
It is of utmost importance to sort out the materials inside the fridge and freezer to have an organised kitchen structure. The fridge is an integral part of the kitchen and needs to be managed as such. One such way is to keep essentials like fruits and vegetables at eye level for easier noticing.
Healthy items must always be stored at the front of the freezer. Expired items must be thrown away periodically. Labelling products in the fridge and freezer helps in greater balancing and recognising the items quickly, whenever needed.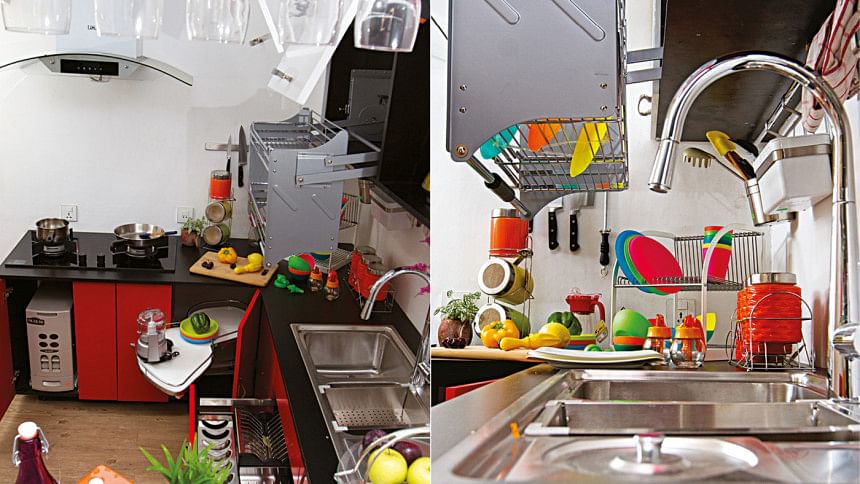 Photo: LS Archive/ Sazzad Ibne Sayed