The 2019 top tech picks
What goes well with New Year's you say?
Resolutions?
Why of course, only to be forgotten by the 2nd of January. It is the new year, so starting it with something brand spanking new will give you that oft elusive feeling of accomplishment you felt when you did the first few minutes of listing your new resolutions on 31st December.
We get it, not everyone is tech savvy, despite having the ability of hitting likes on Instagram or Tinder. Most users aren't bothered with things like 4,000mAh screen, or 20MP battery or six lens design, so long as they get to share their deep existential thoughts from their office cafeteria at 3PM, or take a picture of that rock that somehow looks like Trump's hair.
What they need are top picks and recommendations, and that's exactly what we have here, all nicely packed under easy categories.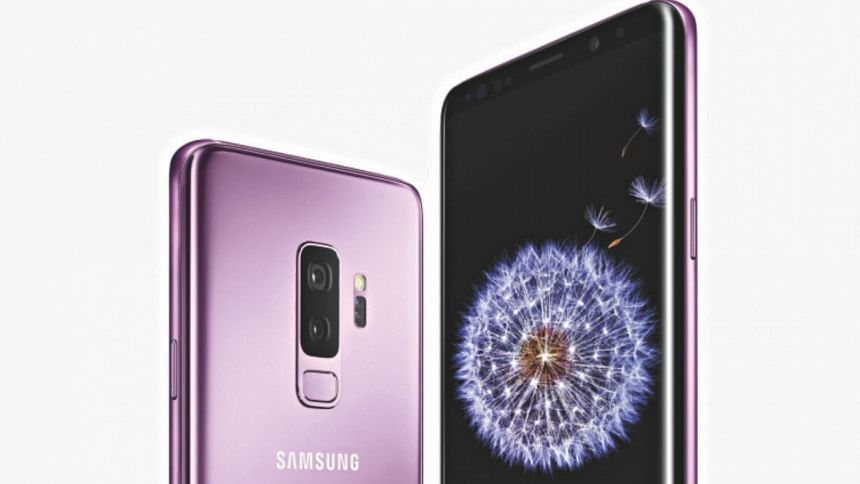 EVERYDAY TECH
This section deals with your daily companions, ones that are with you 24/7, whether you are acing that meeting at work, capturing the moment your half sleepy friend starts snoring in a restaurant, or finishing that work you promised to present the next day. These are the everyday tech we always keep on our person, and are absolutely useless without.
PHONES
Pocophone F1 (Tk 28,000)
Wish you could afford the new Samsung Note 9, but are relegated to holding the paper its picture is in? Well no need for despair, as Xiaomi has heard your desperate sighs and answered it with their new sub brand Pocophone.
Bezel-less screen? Dual cameras? Big beefy battery? Top-of-the-line processor?
This one has everything that the big boys do, and packs on expandable storage and a 3.5mm headphone jack, without the eye-watering price tag that usually follows.
Yays
Big 6.18" bezel-less FHD+ display
Dual 12MP and 5MP rear camera setup and 20MP selfie shooter
4,000mAh battery
Nays
Build quality is slightly sketchy, matching its budget pricing.
Camera quality dodgy at best.
Hardware like this deserves stock Android and not MIUI.
HONOURABLE MENTIONS
Oneplus 6 (Tk 45,000)
Long considered the flagship killer, based on pricing and hardware, Oneplus has carved itself quite a nice niche. Yes, they have steadily been bumping up prices and cutting back the iconic 3.5mm headphone jack like their competitors, but the software experience is on par with that of Google's own Pixel line, and a slightly better camera and build quality make it a viable option.
Samsung Galaxy S9+ (Tk 70,900)
Sure, it debuted with prices far above what most people can afford, but now that the S10 is on the horizon, prices for the S9 duo have been heavily slashed, bringing its affordability well within reach. Couple that with one of the industry's class leading cameras, screen and build quality, and you have one hell of a bargain.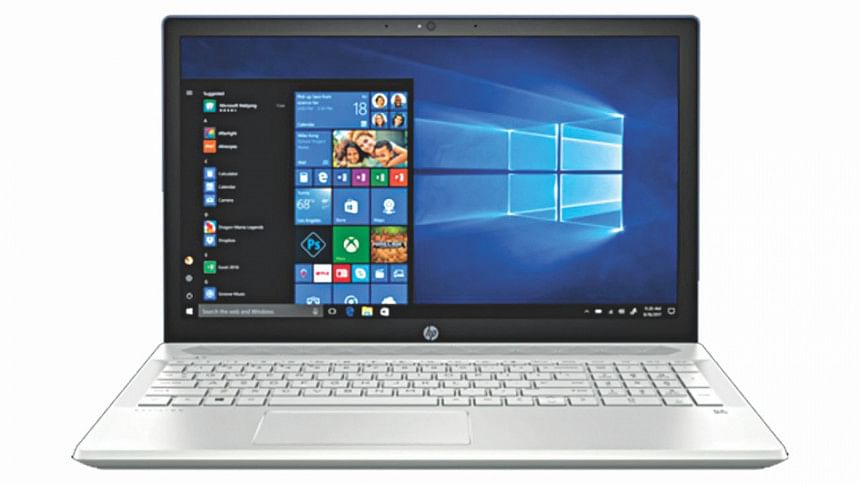 LAPTOPS
HP Pavilion 15-cu0011TX (Tk 55,000)
Are you someone who has 17 Chrome tabs open for 'research,' but instead of that is reading MSN News and listening to YouTube, with MS Word or some other software open, pretending to work? Or are you a retired gamer, who sometimes downloads games from yesteryear in the hopes of reliving your glory days?
Well, here is your perfect computing partner, and don't let that long complicated name fool you, this is your tech soulmate. Packing a brand spanking new 8th generation Intel i5 with 4 cores and 8 threads, 15.6" FullHD display, and a dedicated AMD Radeon 530 GPU, it ensures a smooth performance, for both work and play.
Yays
Intel's 8th gen i5 has quad cores and eight threads for maximum workload performance.
A dedicated GPU even means limited content creation abilities.
Full size keyboard
Nays
41Wh battery means not long enough power on battery.
4GB RAM in this day and age is near about sacrilegious.
No slot for NVMe or M.2 storage, meaning slow disk performance from traditional HDDs.
HONOURABLE MENTIONS
Dell Inspiron 14-3476 (Tk 39,590)
If you are all about work, and extreme portability, this is your ticket to saving a few bucks and still scoring many of the bells and whistles. Also packing an 8th generation Intel CPU, and a 14" display, this is an ideal work machine when you are on the go.
Asus TUF Gaming FX505GE (Tk 91,350)
On the other hand, if you are the person whose world revolves around getting that chicken dinner (PUBG reference), or lead your squad through an epic adventure, then look no further than Asus's entry level gaming laptop, designed to give you competitive performance under the magic Tk 1 lac threshold. What you get is one of the more powerful 8th gen Intel chips, along with a desktop class nVidia GeForce GTX 1050ti, a combo SSD and HDD storage, and 15.6" of FullHD goodness to enjoy it all.
Keep in mind that gaming hardware usually makes for a good multimedia workstation, so it won't be all games either, great for convincing yourself to shell out the amount.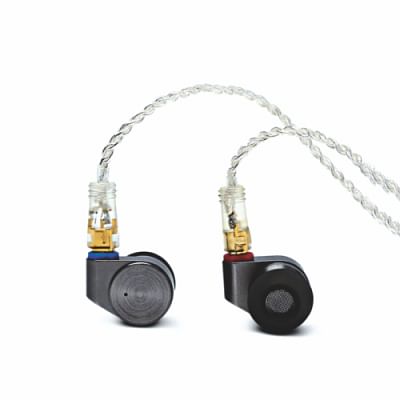 HEADPHONES
Tin Audio T2 (Tk 3,600)
Yes, we can already read your mind! Here's a headphone that's almost four grand, from a brand you've probably never heard of, and how it could possibly be better than a pair you can find for Tk 500.
Well, to that we say two things —it is nearly four grand, but it punches way above its class when it comes to build and quality. As for its Tk 500 'competition', if someone were presented with, say a Korolla, and a car that resembles a Pikachu on wheels, what would they go for?
Sure the Pikacar also has four wheels and four doors, but everyone will flock to the national Korolla.
This is just like those Tk 500 in terms of general comparison, the difference comes in using them. The quality out of these are simply outstanding, and create the impression of listening to something much more expensive, and that experience also extends to the unboxing, with tonnes of accessories and the look and feel of the thing itself. Metal build, removable cables, and an assortment of tips to fit any ear shows that Tin Audio thinks of the experience over anything else.
Yays
Build quality on par with offerings with at least double or triple the price.
Sound quality is top notch, letting you discover aspects of your favourite songs you never heard before.
An unboxing experience unlike anything in this price range and generous amounts of accessories.
Nays
For people who worship Beats and Beats sound, this is not a bass drill, so best to avoid it.
The cables aren't of the best quality, so deterioration is inevitable.
Lack of carrying case is disappointing.
HONOURABLE MENTIONS
Fiio FH1 (Tk 6,500)
If quality matters to you above anything else, but can't shake your boring conscience about spending more than 10k on things like headphones, then this is the perfect spot to be. Boasting quality far exceeding its price tag, these gems are currently the darling of most audio connoisseurs around the world for their wallet friendly but unbelievable performance.
Rockspace Muvia H1 (Tk 1,099)
Are you someone who just needs it to work and don't really care about the bells and whistles and don't care for spending money that is better spent elsewhere? Well, this one is aimed squarely for you, and its wireless to boot! It features a sweat proof design, good quality drivers, and solid build quality; all wrapped at just over the thousand mark.
HOUSEHOLD TECH
After a long day at work, what we really want to do is come home, and relax, and what better things to help you relax than some wonderful tech built to take away all that stress. This section deals with all those wonderful tech wonders responsible for that. Please note that since many of the other awesome home tech you read about are not available here, they won't be mentioned in this article.
TVs
Sony X7500e 43" (Tk 58,300)
Here's question for the masses; a big screen or a better quality screen? We say how about both! Sony's X75E helps to deliver both the qualities that make a television great; a stunning 4K display with HDR, making everything you view on the TV as if looking through the window. Couple that with its Smart capabilities thanks to Androidtv, its 43" viewing surface, a sleek design, and a price tag that barely dents your wallet, and you have what is known as 'the bargain of the century'. It even has voice remote control, for those who find pressing buttons too 20th century.
Yays
Top-notch LED panel with 4K and HDR.
Smart capabilities make it a standalone entertainment centre.
Aggressive pricing makes this a standout amongst its *only* FullHD competitors.
Nays
Pales in comparison to OLED screens and their colour and black reproduction
Being a 2017 model, it won't pack all of the bells and whistles you would want in a modern TV.
Is not compatible with all HDR standards out there.
HONOURABLE MENTIONS
Sony W75E 49" (Tk 64,690)
If you are on the side of big screens, this one is for you. You miss out on the nice lifelike 4K resolution and androidtv, but that's just the only sacrifices you make. It features the wondrous HDR tech, a very good quality FullHD panel, stretched across 49" of viewable area.
Samsung UA43N5100ARSER 43" (Tk 43,000)
If you think 'HDR', 'smart', '4K' are all buzzwords you can live without, and in the market for the base experience, this fits the bill just right. But don't think for a second that this is from planet cheap and terrible. It's still a very respectable FullHD panel, it has screen mirroring functions with your smartphone, and a nice 43" screen perfect for just about any room.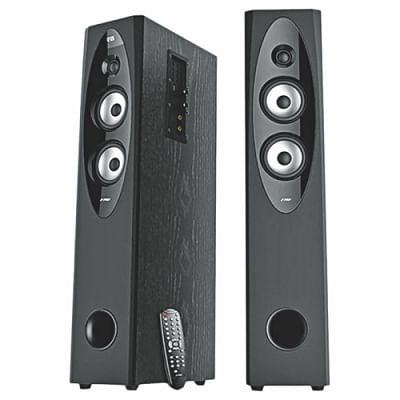 SPEAKERS
F&D T60X (Tk 13,000)
Do you know what makes the theatre movie experience so different? No, it's not just the popcorn, giant screen, and multitudes of annoying people; it's also the earth-shaking sound. If you want that same experience at home, without spending enough to beg the next Friday, look no further than the F&D T60X.
It isn't a silly 2.1 system, but rather, a proper two-channel tower bookshelf speaker system. On top of that, you also get wireless connectivity with Bluetooth and NFC, meaning goodbye fiddly wires.
Yays
110Watts of proper power to shake any room it's in.
Bluetooth and NFC makes wireless audio a pinch.
Proper big drivers lead to a quality that can't be replicated with smaller speaker drivers.
Nays
These speakers are big, meaning they aren't a great choice if your room is small.
The sound signature is very dark and has boomy bass, not ideal if you are after perfect balance.
Channel separation isn't very good, meaning sound never truly shifts from one channel to another.
HONOURABLE MENTIONS
Microlab Solo19 (Tk 21,000)
For the longest time, Microlab has been bringing out proper audiophile pleasing speakers to the market, not to be confused with their cheap garbage that they also sell. In particular, their Solo range has been quite the crowd favourite, thanks in part to their amazing sound quality and relatively low price. Their latest entry, the Solo19, is the perfect entry for a new generation of consumers. Marketed as a Bluetooth speaker, it has all the proper wired connections needed in a home Hi-Fi setup.
Logitech Z906 (Tk 32,500)
If you are all about the 5.1 surround life, the Z906 is a great way to go. It features all those big sound processing names that many people fawn over like THX, Dolby Digital and DTS Digital. But don't get lost in the buzz words, because this is a very potent speaker setup. With 5 very good satellites spreading the sound around your ears, the massive subwoofer lays the final punch, making watching movies an absolute treat.
SMART GUBBINS AROUND THE HOUSE
Yeelight Smart LED bulb (Tk 1,630)
In a world where just about everything is getting the 'Smart' moniker, a bulb should surprise no one. Initially, it never gained too much traction because the only ones available, namely Philips Hue lights, were quite expensive for what many people will call it 'multicolour lights'. Yeelight however, has brought out smart lights for the masses, with a low price tag for everyone, but not missing any of the features of the more expensive competitors.
Google Home Mini Smart Speaker (Tk 4,000)
If you love a discrete speaker, with all the joy of asking life's greatest questions to an AI, Google's home mini is just the thing for you. While its uses are mostly superficial for now, the cool factor of asking for things to be done and answered never gets too old, making this, at least for now, a mostly novelty item, unless of course Google decides to release its Google Duplex AI soon.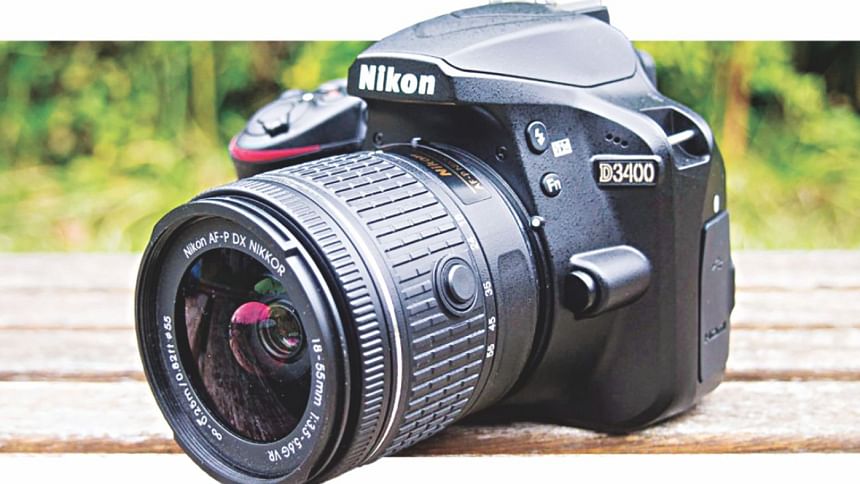 The 2019 top tech picks
TRAVEL TECH
Whether you are the kind that prefers to pass out in hotels for days on end, or out and about, soaking up every last attraction in the span of hours, there is always a tech for you. This section is all about the travellers and the tech that can make the trip just that much better or memorable.
CAMERA
Nikon D3400 (Tk 34,300)
Don't let the label 'Nikon's entry level DSLR' fool you into thinking this is a halfwit offering, or somehow a worse deal than some of the superzooms you will find in this price bracket. Despite being an 'entry level' offering, its sensor size is way bigger than most compact cameras, meaning a picture sharp enough to pick out the fine details on the feathers of a duck sticking its head in the water.
On top of that, a DSLR means endless opportunities to swap lenses to suit whatever situation. Yes, you lose out on the versatility a superzoom camera provides, but the quality more than makes up for it, especially in low light situations, meaning pictures of your friends stuffing their face in restaurants will not be a noisy smudgy mess.
Yays
Quality is better than any other non DSLR camera in this price bracket.
Flexibility of swapping lenses.
Also a great pick for budding photography enthusiasts not wanting to break the bank.
Nays
The included lens isn't enough to cover all aspects of travel photography.
DSLR ecosystem is quite expensive, especially the extra lenses you would need.
Sensor does struggle under extreme low light handheld situations.
HONOURABLE MENTIONS
Sony DSC-W830 (Tk 9,500)
Most travellers are not that demanding in their photo taking, often settling for just selfies and group pictures by some touristy feature they think was cool while there. And if you identify yourself under this banner, this camera should serve you just fine.
Sony DSC-HX400V (Tk 40,100)
The quintessential travel buddy, this camera has zoom capabilities that are borderline CIA spying level. You'd be able to zoom in on a person's mole at the Farmgate intersection from Sonargaon roundabout with such detail, it'd look like you were right against their face. Quality is pretty good too, although don't expect miracles in low light. But if you ever wanted a close-up picture of the moon like in some NatGeo magazines, this is the one for you.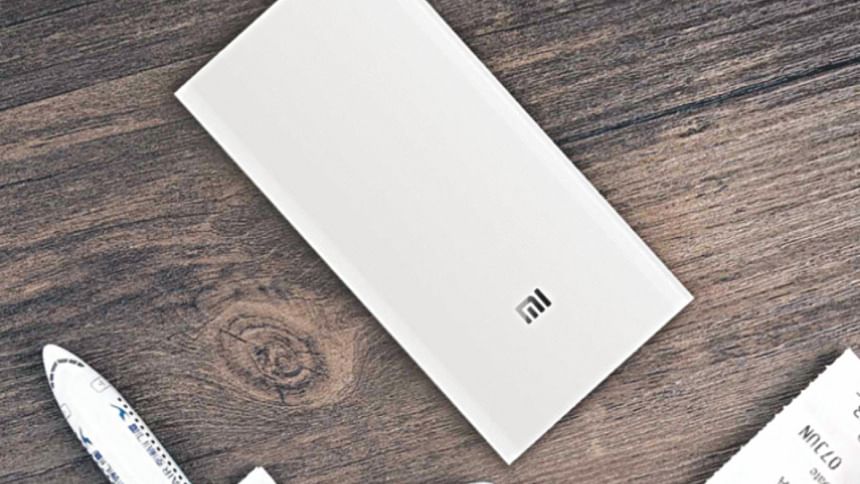 POWER BANKS
Xiaomi 20,000mAh (Tk 1,900)
Picture this — you are out at this remote waterfall, enjoying the bounties of nature, and right then, your phone suddenly decides it's out of power, leaving you with no way to save this memory, or call someone to gloat about your discovery. You will need a proper source to charge up, unless you or your phone have the undocumented ability of turning sunlight to power. And in such remote situations, a socket is rarer than a Tiger stalking you as its next meal. This is when a power bank, specifically these kinds of capacity come incredibly handy, because you never know when your next access to a socket is. Plus, the second output lets you barter with a friend to charge their device too.
Yays
Dual USB ports for charging two devices
Fast charging, both for charging devices and the bank, meaning its ready to go sooner.
Sleek design means easier portability
Nays
Plastic construction and a single white colour means it will show wear and tear.
Does not support the latest Quick Charge standards.
MicroUSB charging port is ancient in the day and age of USB C.
HONOURABLE MENTIONS
Anker PowerCore 13,000mAh (Tk 2,890)
While it is considerably more expensive, what you get for the money is a reputed bank when it comes to power banks, and the many accessories it ships with, and their own version of fast charging, compatible with more devices.
Baseus M36 10,000mAh (Tk 1,699)
Let's state the niggles first; microUSB charging is simply prehistoric in this day and age, and it is massively bulky given its capacity. The upside however, is that unlike many other offerings in the market, this can charge your device wirelessly, assuming your device supports it. On top of that, you get two full sized USB ports for charging two other devices. Quite the party trick!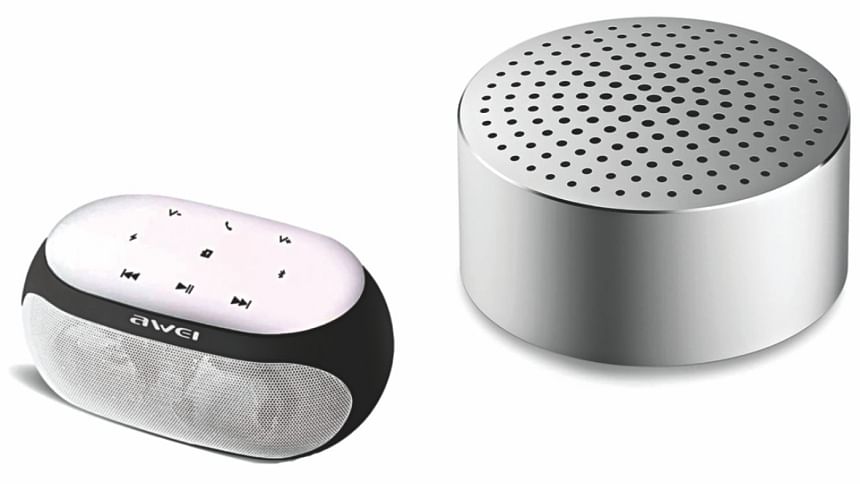 PORTABLE SPEAKERS
Awei Y200 (Tk 1,400)
Before you raise your 'Bose' or 'Beats Pills' to voice your opinions on how those are infinitely better, let me just state two facts; these are 10Watt speakers, and they last for weeks between charges! Yes, that's right, weeks! Also, 10watts as a number is hard to understand, so let's put it this way, put this beside any other Bluetooth speaker in this price range and start playing your tunes, and this will drown out everything else in an 8-meter radius, it is that loud.
Yays
Massive 2,500mAh battery means this will last for days between charges; the Nokia 3310 of the Bluetooth speaker world.
3.5mm line in connector if you don't want to use Bluetooth.
Well-bodied and very full sound.
Nays
Build materials reflect its price tag.
Unable to read contact names, stating whole numbers when a call comes in.
Unintuitive control surface.
HONOURABLE MENTIONS
Anker Soundcore Motion-B (Tk 3,499)
If you want all the benefits of the Awei, but want water resistance, then this is it. With a good balanced sound signature, a quality finish, big battery, and of course, that resistance to the elements, this is in a class of its own.
Xiaomi Mi Bluetooth Speaker Mini (Tk 1,300)
If what you are looking for is something very compact, and with a premium built, the mini is a good route to go. With a fully metal casing, hands-free ability, and a size tiny enough to fit shorts pockets.
Photo: Collected