Spotlight
Beauty regimens of the past : Still going strong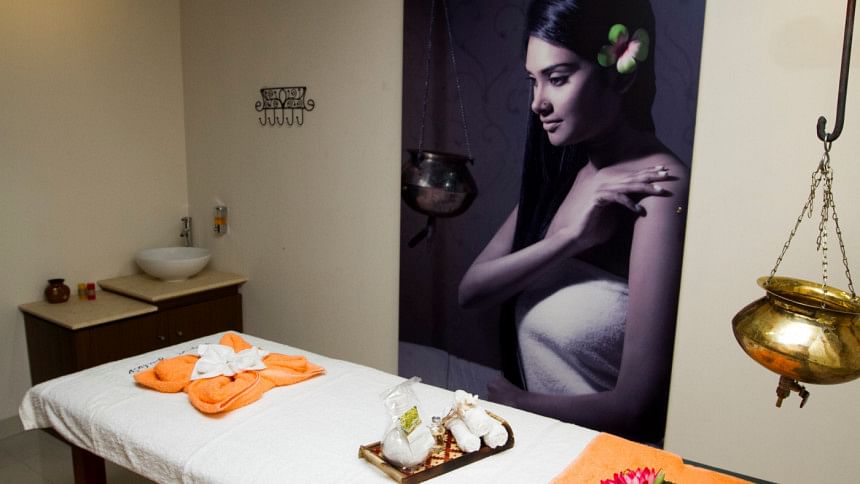 Looking at our mothers, grandmothers, and their entire generations with supple, glowing skins can make us wonder what we are doing wrong, for their beauty seems everlasting, that too without a drop from bottled concoctions. This is because what they have is far more precious — age old tips and tricks that have been handed down from generations, regimens that still work like a charm!
While we remember some of these natural ways, others we have forgotten, but it is never too late to begin again.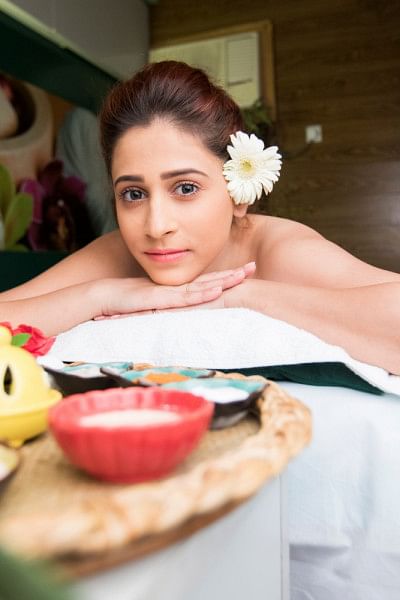 RICE WATER CONDITIONER
Soaking rice in water overnight and pouring it on hair post shampoo can act like a conditioner for the hair. Leave it on for five to ten minutes before washing it off.
This makes the hair smoother, shinier and reduces frizz by softening and hydrating the strands.  
TURMERIC, YOGHURT, HONEY
Considered the holy trinity of skincare, this combination creates a paste that can be applied on any part of the body. Turmeric has antioxidant properties that helps reduce acne and scarring, yoghurt soothes the skin and helps recover from sunburn while honey moisturises. Allow the paste to dry and then wash it off, repeat a few times weekly for brighter skin.
HENNA HAIR MASK
Henna paste mixed with coconut oil creates a hair mask that can help strengthen the locks, replenish and make them shinier. They also leave a very light natural tint, which can be seen when the hair shines under light.
COCONUT OIL
Coconut oil takes up a lot of space in our grandmother's beauty routines, for it comes with a heap of benefits. From using it as a leave-on hair mask, to a moisturiser to lip balm, it will hydrate everything you apply it on. It can also be used to remove makeup and as an alternate of shaving cream.
GRAM FLOUR MASK
This is one of the most common regimens that we see at home, and is a great way to cleanse the skin naturally. Gram flour, mixed with milk and lemon, creates a paste that can clean and exfoliate without the chemicals we find in our manufactured face washes.  
AMLA FOR HAIR HEALTH
Squeeze out the juice from amla and mix it with some lemon juice, and apply it to the roots of the hair. Leave it on for a little while and then rinse it off. This will help against hair fall.  
FULLER'S EARTH
Better known as 'multani mati,' this too is used as a face mask, mixed with little water. It helps to tighten the pores to make the skin smoother and shinier, and as this is a form of clay, it will deep clean your skin as well.  
SANDALWOOD
With its antiseptic properties, sandalwood is a luxurious mask that our grandmothers and their grandmothers loved. Mixed with fresh milk to create a paste, this was used as a mask on their faces, arms and legs before a bath for clear and bright skin.  
NEEM
Neem comes with a wide range of benefits. It can help cure acne and prevent other skin ailments.
Boil neem leaves in water and apply that to affected areas using a cotton ball. Or, if you want to be more thorough, you can boil a heap of them and bathe with the water once it is cooled, so no inch of your skin is left untreated. One can also use neem oil on the scalp to prevent dandruff.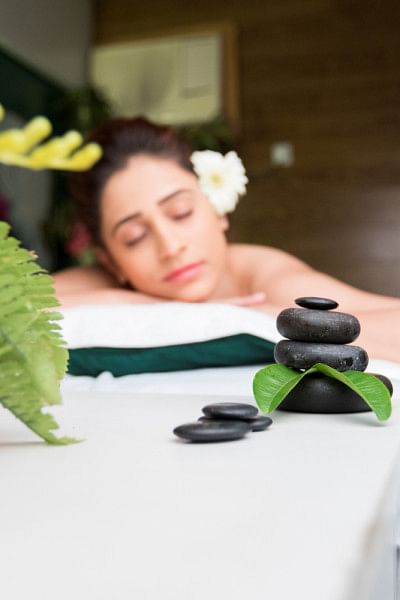 TULSI LEAVES
Paste some leaves and add a little milk to create a face mask. One can also directly apply only to acne prone areas on the skin for a spot treatment in a bind.
ROSEWATER TONER
Rosewater can be found in a lot of cosmetic products today, but it is an age-old natural toner that was used on the skin to soothe and brighten it. A lot of rose water in the market is not entirely made from rose petals, but uses scents instead, which can be harmful to the skin. To be extra careful, you can always boil rose petals in water to create your own at home.  
OLIVE OIL
As soon as winter arrived, we would see our mothers and grandmothers stock up on olive oil, for it is the only moisturiser they would apply in the harsh winter, and they were not in the wrong. Olive oil has intense moisturising properties and can heal flaky dry skin overnight. If you feel uncomfortable applying oils directly on the skin or the face, mix a few drops in with your moisturising cream or lotion. This makes application easy while retaining the hydrating properties, and works a tonne better than a moisturiser on its own.
If these natural ways could help our grandmothers and mothers stay ever-so-youthful, they will surely come in handy for us as well. Every different herb or oil and even food items, have their own different properties, but all together, these pretty much cover all the beauty rituals we could ever need. As a tribute to our past generations and a saviour to our future, it is high time include these into our daily beauty rituals as well.
Photo: LS Archive/Sazzad Ibne Sayed