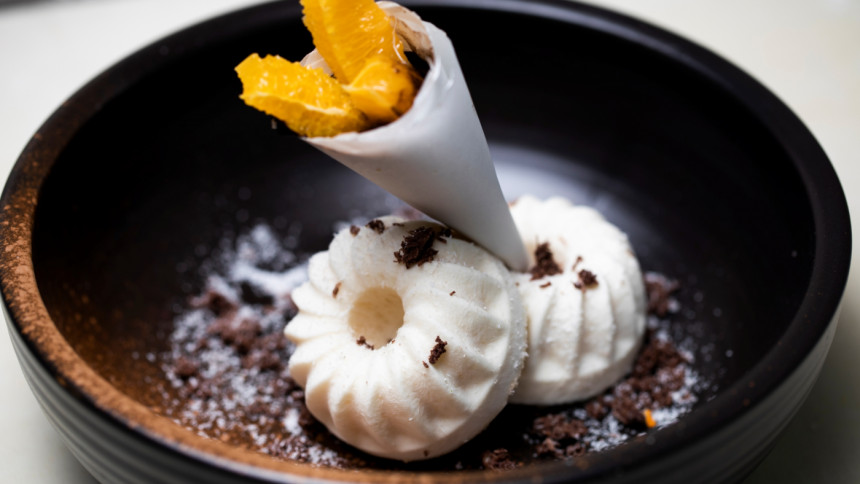 The Palace Luxury Resort in Habiganj — on the outskirts of Sylhet — is a treasure trove of sorts. With rich flora and fauna and a wide plethora of facilities for vacationers, the 150-acre resort is a true wonderland.
Their culinary treasures are also a must-try for food connoisseurs. With the resort's diverse range of eateries offering a rich variety of cuisines, there is something for everyone!
Let's start with Olive, the Palace's all-day dining restaurant. The buffet restaurant features the best of oriental, continental, Indian, and local cuisines. A must-try from this restaurant would be their assortment of khichuris.
Be it a khichuri infused with coriander, or another that uses five different types of lentils, these are just two examples of the fantastic range of delectable khichuris Olive has to offer.  
And add to that their beef satkora, and you have yourself a perfect treat!
Revolution is another eatery at The Palace where you can embark on a great culinary adventure. With an open kitchen concept, so that you can relish in the buzz of a live kitchen, and with beautiful nature surrounding the restaurant, Revolution won't let you down.
When you are at the Revolution, you should definitely order their special beef burger. With a gigantic patty that is grilled to perfection, the burger manages to score well both on quantity and quality. With the juicy patty and just the right condiments, this burger will win over any die-hard carnivore's soul!
Other than that, their Surf n Turf is also something you would love. The dish comes with a fish fillet and a steak. Need we say more?
The Palace is all about serenity and natural beauty. And therefore, even when you are inside one of the restaurants, you are still surrounded by abundant greenery.
And not just flora: Nostalgia, another eatery, provides its diners with breath-taking views of the lake nearby.
And of course, the food itself is enough to make you come back again and again. Nostalgia is a rhapsody and celebration of Pan Asian cuisine.
Pan Asian cuisine itself is obviously a broad term, with myriad foods and even 'sub-cuisines,' or so to speak. Nostalgia has carefully crafted the menu, offering a broad array of delicacies which features the best of Pan Asian.
Nasi goreng, for example, is an Indonesian rice dish which is extremely popular all over the globe; and Nostalgia's nasi goreng is as good it gets!
Indeed, from Korean ribs to stir-fried duck, Nostalgia won't let you down if you like Pan Asian cuisine.
There are many reasons to flock to The Palace Luxury Resort; perhaps you want some respite from the hustle and bustle of the city, or planning a corporate event, or wish to spend countless hours playing indoor or outdoor games.
But there is yet another reason: the food! From generous buffets, to an enormous burger to indulge in, to the delicious Pan Asian food, dining at The Palace only adds to the list of the fun things to do at the resort!
Photo: Sazzad Ibne Sayed
Food: The Palace Luxury Resort, Bahubal, Habiganj