Thousands turn out at boat race festival on Chalanbeel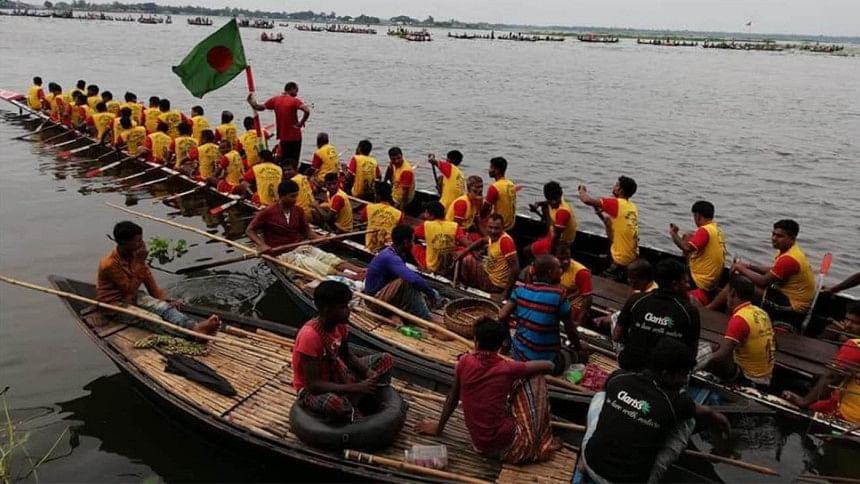 A month-long traditional boat race (nouka baich) festival began on Chalabeel at Hatgram under Bhangura upazila of Pabna yesterday.
Lawmaker from reserved seat, Nadira Yeasmin Jolly, inaugurated the festival on Friday afternoon, reports our Pabna correspondent.
Hadol union parishad in Pabna's Faridpur upazila organised the boat race at Sonali Soikat in Hatgram this year.
A total of 32 boats from different areas of Chalanbeel joined the month-long festival this year.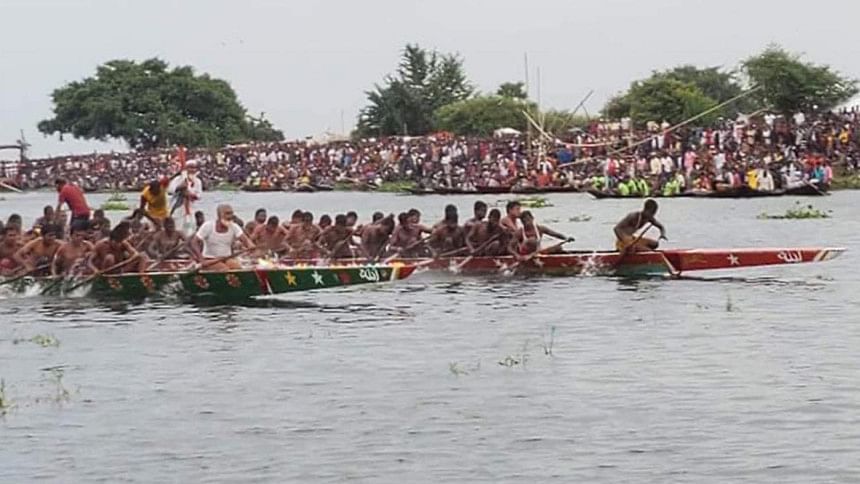 Like every year, the boat race began as the vast areas of Chalanbeel are filled with water, after flood water has been receding.
"During flood, most of the Chalanbeel areas remain under water for five to six months. After flood water recedes, Hatgram looks like a sea where people from different areas come to visit to appreciate the scenic beauty," said Md Selim Hossain, chairman of Hadol union parishad.
Local people have been organising the traditional boat race for many years at the Hatgram Sonali Soikat, he said.
"This year, we renamed it Bangabandhu Soikat and organised the month-long boat race festival," said the chairman.
It is one of the biggest festivals in Chalabeel region, chairman Selim Hossain said.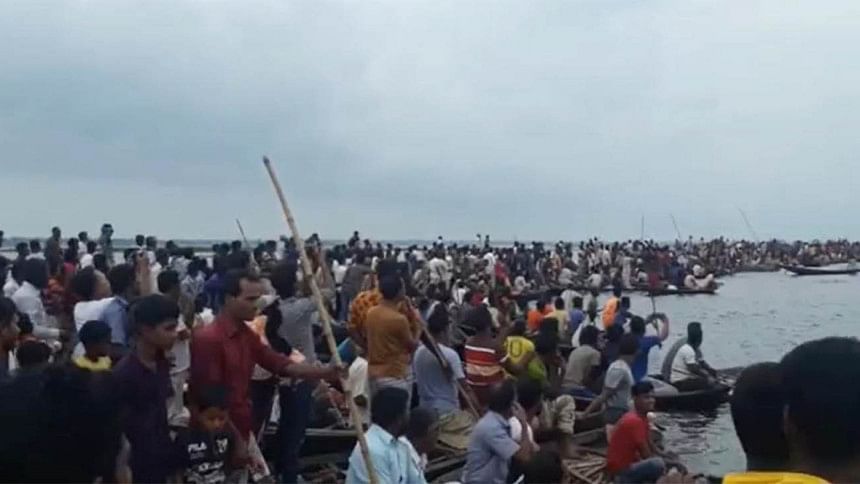 On the first day of the festival, several thousand people from different areas showed up to enjoy the boat race festival and observe the beauty of Chalanbeel, overlooking the risks of Covid-19 transmission.