Herbal goodness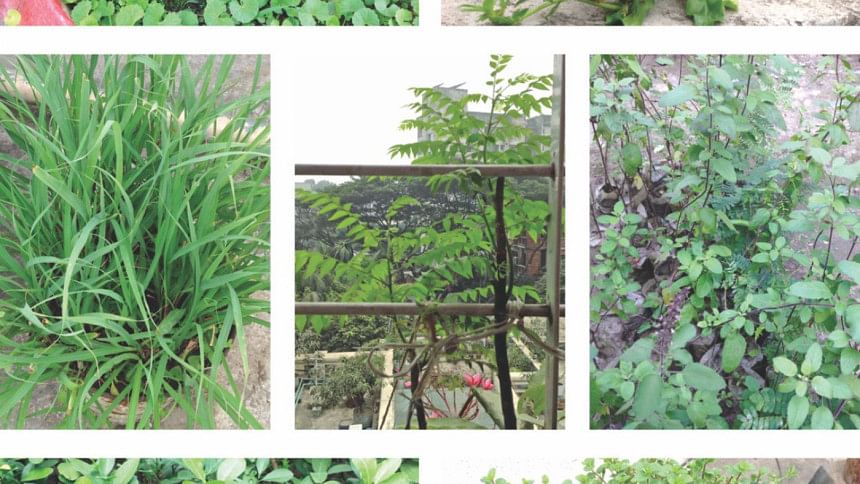 Have you ever wondered how to spruce up your kitchen game? Cooking shows on every platform have been enticing you to try a dash of herbs, but sometimes it is possible to get lost. Worry not, as we have put together a handy-dandy list that places the essentials and the special ones with their benefits and uses for a jump-start. Cuisine-wise, these gifts from nature are best used little at a time. In case you are into gardening, but short of space, herbs may very as well be the answer to suit the green-thumb in you.
Parsley
An herb with a mildly bitter taste, parsley can actually enhance the flavour of food. Many consider it just a curly green garnish for food, but it actually adds to the taste of dishes like stews. As an added benefit, parsley can aid in digestion and is a good source of Vitamins A and C.
Mint
There are several varieties of mint. You can use it in drinks like mojitos, or summer iced teas. Mint freshens the breath and will help to calm your stomach.
Dill
Dill is a great flavouring for fish, lamb, potatoes, and peas. It also aids in digestion, helps to fight bad breath and has the added benefit of reducing swelling and cramps.
Basil
Whether you choose large leaf Italian basil, or large purple sweet basil, this leaf is popular in many cuisines, but is a prominent feature in Italian cooking like pizzas, salads, sauces, and pesto. Basil has health benefits of antioxidants and is a defence against low blood sugar.
Rosemary
Rosemary is one of the most flavourful herbs and is great for adding to poultry, meats, and vegetables dishes. The fragrant plant has a delightful scent and is sometimes used in floral arrangements. If planting it in the kitchen garden, remember that rosemary likes its soil a bit on the dry side, so be careful not to overwater.
Thyme
Thyme is a delicate looking plant. It is often used for flavouring eggs, beans, and vegetable dishes. A part of the mint family, thyme can easily be grown in gardens. Garden thyme has grey-green leaves and a minty, somewhat lemony smell.
Coriander
Cilantro is also known as coriander leaf, or Chinese parsley. It is perfect for adding into spicy foods like Mexican, Chinese, Southeast Asian, and Indian cuisines. The seeds of cilantro are known as coriander.
Chives
Chives are a member of the garlic family, and can be a complement to sour cream. Chives work well with eggs, fish, potatoes, salads, shellfish, and soups. The herb is an excellent source of beta carotene and Vitamin C.
Bay leaves
The smell of bay's noble leaves bears the aroma of balsam, clove, mint, and some say even honey! It is well known for its use in hearty stews and other long-simmering dishes with a slightly sharp, peppery, almost bitter taste.
Aloe Vera
Even the ancient Egyptians knew of the soothing properties of aloe vera for burns, or skin problems. Many people keep an aloe vera plant handy in the kitchen for accidental burns. Taken orally, aloe vera will also help with digestion, circulation, and weight loss.
Lemongrass
Lemongrass stalks can provide antioxidants such as beta-carotene and a defence against cancer and eye inflammation. Lemongrass has a strong lemon flavour. You can brew it in tea as well as use it as seasoning.
Oregano
Oregano, also part of the mint family, is used for flavouring Italian cuisine. It is also rich in antioxidants and nutrients, and a good source of vitamin K and manganese.
— LS Desk