The caffeinated love affair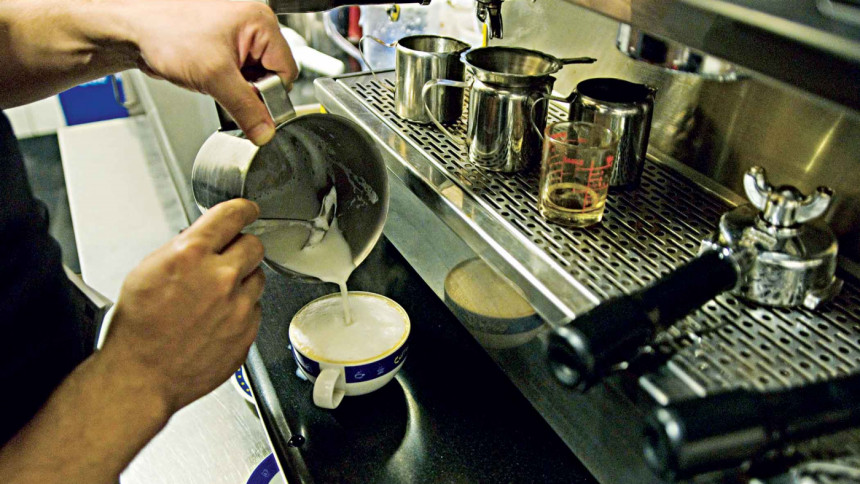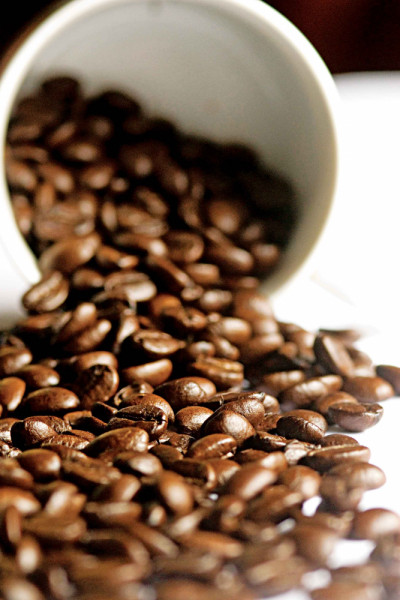 To the unsung T S Elliot within you who's measured out his life in coffee spoons, it's okay if you never quite knew just what it was about the same coffee shop you love so much. The monologue of caffeine reads best with the symphony of the grinding and banging of coffee beans, the gurgling and whistling of foaming milk and, finally, the glugging and slurping of the perfect cuppa playing on as if the coffee machine behind the counter was an impeccably-timed, single-piece orchestra, brought to life by the soul of every coffee house — a barista.
Even if you think that was a poor metaphor, the sentiment still stands. The coolest culture brewing in the city is the one fuelled by coffee and the hottest profession today is that of a barista.
Remember Central Perk? 'Tis a fictional coffee shop where the iconic group of six friends in the great American sitcom "Friends" hung out day in and day out to "grab a cup of coffee" that went perfectly with Chandler's sarcasm and Phoebe's songs! The series' end left us daydreaming about coffee culture that was only satiated about a decade ago when the OGs of Dhaka's coffee game, Tabaq, North End Coffee Roasters and GJC tried out their hand at brewing the perfect shot of espresso.
But none of these giants made the city's uncompromising tea-drinking palates fall quite so madly in love with the romance of a steaming pot of coffee like Crimson Cup.
Sure, Crimson Cup is currently one of the biggest coffee brands for the youth of Bangladesh but there's more to this brew than just roasted beans. If you resonate with Robert Frost's poetry, you might know, "Home is the place where, when you have to go there, they have to take you in."
And that's what CC does for you – it takes you in, on good days and bad. If you walk up to the register and initiate a conversation with any of the baristas, you'll see what warmth and kindness they have to offer. Take as much as you need; it's showered like confetti anyway. Tell them a funny story and they'll laugh with you. Vent about your stressful day and they'll make your coffee extra strong. Share with them something that makes you sad and they'll give you the biggest smile to warm your soul. Confess that you fell in love and they'll celebrate your relationship with you.
Crimson Cup has great coffee, just like any other coffeehouse, but ask a regular why they frequent the café and they'll tell you how it's their home.
CC may very well not be your cup of tea. Some laugh louder with friends under the bulbs of North End Coffee Roasters. It's possible that Gloria Jeans Coffees, being more of a family-style restaurant, is better suited for a Thursday night out with your kids. Arguably, dates at Second Cup Bangladesh are cosier on its leather sofas and piping-hot coffees served in mugs that might as well be called tubs! Unmistakably, reading a book in your own amusing company is more peaceful in the hush of Nerdy Bean Coffee Haus. Whatever your escapade, it's the nostalgia of old memories and the exciting possibility of making new ones that pull you into a café.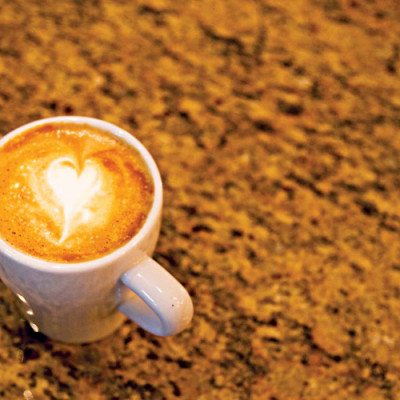 Sheltering you from the selfishness of the big city, a coffee shop is where you can speak your mind without the burdens of accountability and judgment. Here, you can unravel potent mixes of authors and entrepreneurs, students and journalists, closeted and open personalities. Strike up a conversation with the stranger before you and you may discover a mutual love for Arctic Monkeys; overhear stories of business bubbling in next table and stimulate liberal debates about politics. Engage in satirical verses with other writers and bring back the lost art of penmanship by dribbling ideas on tissue papers. Foster a community of rich social mixing and romanticise the idea of coffee and conversation.
In this spirit, during 2020's quarantine, Let's Pretend We Are All at Crimson Cup started out. A Facebook group of about 5000 members, it was a virtual community band of coffee lovers in Dhaka. As the world of eight billion people fiercely united against a single microbe, the group cushioned its members by showering them with support and positivity. Photos taken at Crimson during happier times and unique stories experienced at the café were shared via online posts by the masses. By effectively "pretending CC regulars were at Crimson Cup," nostalgia was ignited and hope was renewed to look forward to better days.
Coffee works where inspirational quotes fail. Next time you inevitably find yourself at a coffeehouse, stop and feel the love in the air. It'll smell like freshly-poured coffee. And that's the tea!
Photo: LS Archive/ Sazzad Ibne Sayed
Special thanks to Zobayed Hossain Zubo, barista extraordinaire at Crimson Cup Coffee, for spilling the beans on Dhaka's coffee culture.