Little Asia: Asia's greatest hits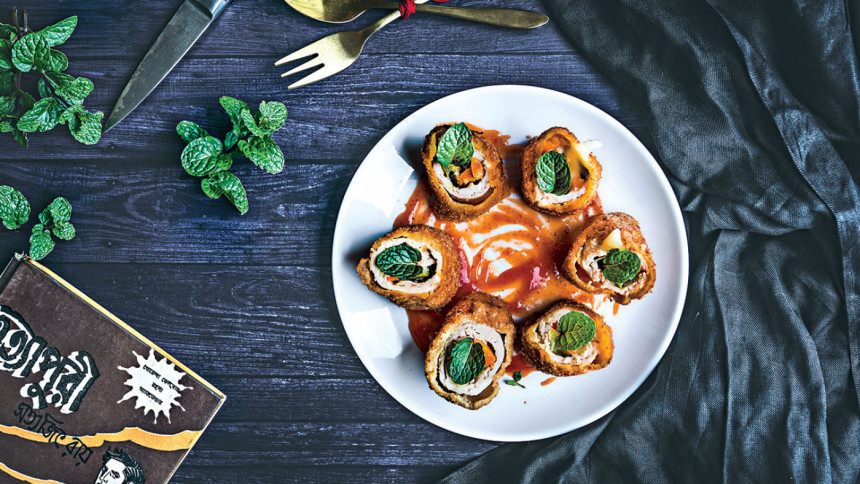 There is nothing that brings people close like food, and the Asian cuisine can boast perhaps the largest variety of goodies; spicy, savoury, and scrumptious.
Little Asia, a cozy and invitingly lit space tucked into one of the floors of a Dhanmondi building stacked with eateries, is true to its name. The menu is vast, and the items as varied in cuisine as Asia in terms of countries and cultures.
It is perhaps a good reflection of the young entrepreneurs behind this somewhat fresh initiative. Farhan Naveed Chowdhury, Syed Junayedul Haque, Akib Arafat Hossain, and Taposhi Rabeya Trisha, are all young people from backgrounds as different as BBA-MBA's and BSC, except Akib, who has a Professional Chef Diploma from Victoria University in Malaysia. The love for good food is what brought them all together. While working together for the food and beverage sector of a leading Bangladeshi conglomerate, the three male partners saw the scope in the burgeoning food industry, and discovered their passion for good food while travelling abroad, says Farhan, who has since quit his corporate job to be at the restaurant full time. Taposhi, Farhan's spouse, is in-charge of the Halal Bar, an in-house section catering to a range of delicious drinks.
The menu at Little Asia offers something for every mood, and there are some quirky fusion and cutesy items, like the Kala Bhuna Pizza, and the Memory Drink. The pizza, true to its name, has the famous kala bhuna adapted as the cheesy topping. The Memory Drink is quite a delightful concept, where you can print any picture or writing on top of a drink! Can you imagine the romantic possibilities for all those young love-struck couples out there?
The Halal Bar also has this delicious Blueberry Yoghurt smoothie, along with Red Velvet shake, Salted Peanut Butter shake, and lighter items like Virgin Mojito, Mint Crush and even Salted Lassi and fresh fruit juices. The options are pretty much endless.
One of my highlights at Little Asia was the delicious and succulent chicken Joojeh kabab, of Iranian origin. The Pineapple fried rice is very well balanced in flavours, served in a hollowed-out half of a pineapple, with little pieces of the fruit incorporated into the rice as well.
On the menu, there are also well-known items like Nasi Goreng, Pad Thai noodles, Kabuli Biryani, Arabic Shish Tawook, Beef Chelow, and even Maki Roll. Despite the diversity of cuisines, the quality is not compromised as there are trained chefs, and also an open kitchen for patrons to view the cooking.
There is a touch of youth's enthusiasm for good causes in the interior concept of Little Asia, as much of the décor was personally done by the entrepreneurs themselves, and most of the furniture is reclaimed ship items—although nothing looks out of place.
Little Asia is perfect for a family outing or a friends' hangout, with something for everyone, so next time you cannot decide which cuisine you want, just opt for a lot of them altogether.
Address: Level 10, Rupayan ZR Plaza, Dhanmondi 9 /A, Dhaka 1205
Phone: 01707011170