Peya Jannatul and her "Picture Perfect" initiative
As the fashion industry booms with an influx of potential, gathering proper knowledge and guidance to emerge successful in modelling is imperative. All thanks to Picture Perfect by Peya Jannatul, you are one click away to discover your budding talent.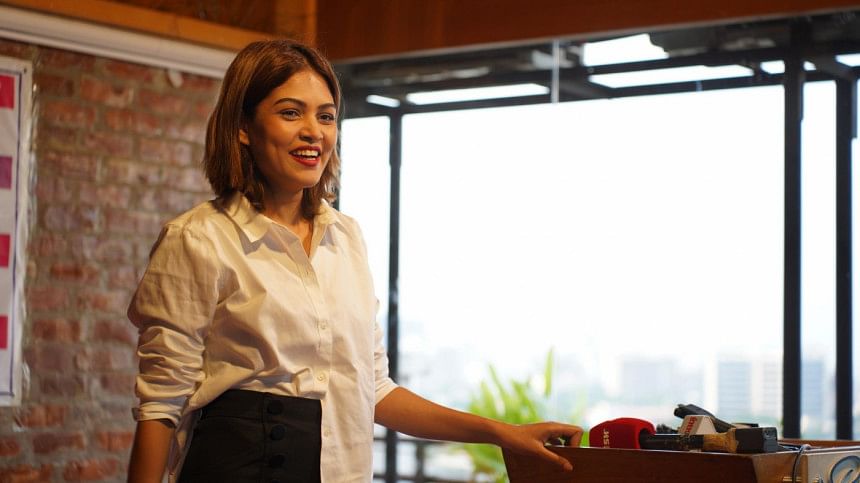 Jannatul Ferdous Peya, a woman who embodies excellence, has always resolved to go the extra mile. She won the title of Miss Bangladesh in 2007 and was the first Bangladeshi model to appear on the cover of Vogue India. Now, she has come up with a new initiative – Picture Perfect by Peya Jannatul, a 3-month model grooming course, designed for aspiring models in Bangladesh, which is a move forward for the fashion industry.
Peya wanted to create a hub where up-and-coming models from all across the country could connect and thrive, as she was determined to dispel the stereotypes that plague the fashion industry. On 19 May, 2023, the inaugural workshop for this grooming course was launched, where Peya shared her very own life lessons of the profession, including all of the things that had been challenging for her and all that had helped her get stronger.
Renowned psychologist Md Ariful Haque gave psychological tips to the aspiring models attending the workshop. Peya believes, "Despite the glam and glitz, garnering and even maintaining success comes at a heavy price." Incorporating mental health, thus, was her method of lending a listening ear to models with difficulties. 
Sakib Bin Rashid, Consultant of the 10-Minute School, also addressed networking aspects and challenges. Peya considers networking "one of the biggest assets to nurture in life, especially for the modelling industry." Besides, photography lessons by Rafiqul Islam Raf helped models understand a photographer's needs at various stages. 
The workshop was only the start of Picture Perfect by Peya Jannatul's 3-month modelling course. The training session is open to any motivated and ambitious male or female model and will delve into a wide range of topics, including runway walks, photoshoots, public speaking, fame management, and more. Picture Perfect introduction workshops would also be conducted in Chattogram, Khulna, Sylhet, and Rajshahi soon. Meanwhile, registration for the course is available nationwide. 
Peya is certain that this grooming course will help launch the careers of many beautiful young models who exude not just elegance but also dignity. Peya explained, "If you can cultivate genuine and hardworking talent, it can overcome any challenge." 
She has ambitions to expand the scope of this course and wants to offer it at several other fashion and technology universities in the future to provide a high level of quality and consistency. Along with her law career, she also hopes to build a solid Model Association Group as a means of fostering solidarity among the models in the Bangladesh fashion industry.
Essentials —
To learn more about Picture Perfect by Peya Jannatul follow them on social media, https://www.facebook.com/pictureperfectbypj. Call #01717-455550.