Doting daughter-in-law to a magnanimous parent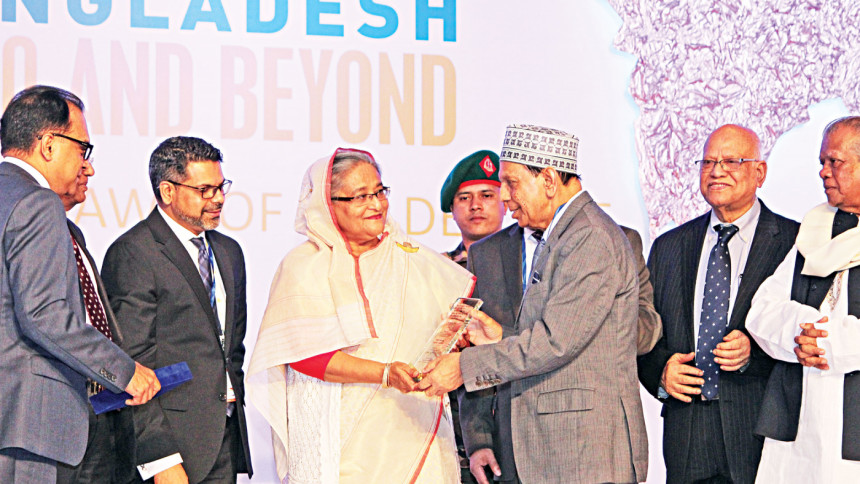 "I don't think I could ever make it this big with Athena's furniture without abbu's support. It was his constant encouragement, and his unwavering faith (in my capabilities) which ultimately helped me pursue entrepreneurship. And I will forever remain grateful to him..."
Neela Manwar
The devastating pandemic seems to have defined this year and the last rather definitively; the country lost many icons, activists, leaders and entertainers. Many of these names hold a rather prominent place in our collective consciousness and Late Anwar Hossain was certainly one of these few extraordinary gentlemen, whose memories will be hard to erase from the pages of history. His mere presence can be compared to the steadfast light-house in the middle of the raging seas, typical of men who lived lives beyond their personal capacities and more for other people, their motherland and firm principles.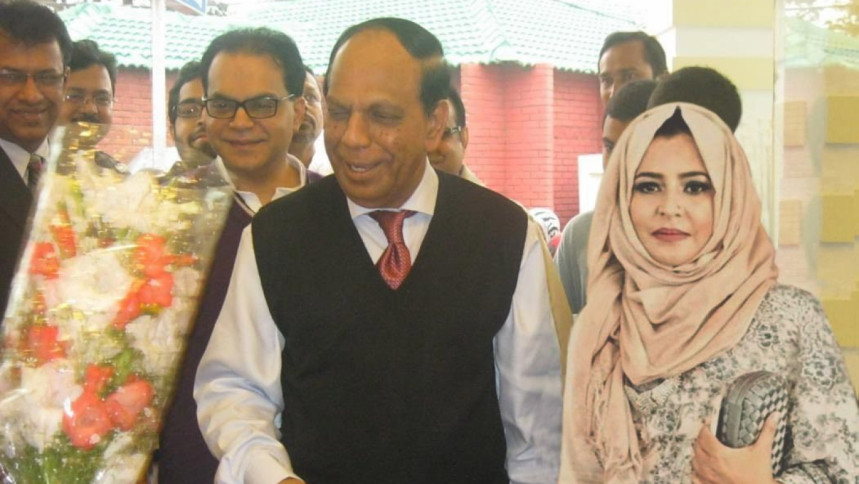 It was on a typical autumn afternoon, that I had the opportunity to meet with the eldest son and daughter-in-law of the Hossain clan, Manwar Hossain and Neela Manwar, at their private residence in Dhanmondi.
Till then, my knowledge regarding the business tycoon had been very limited, what I knew was already public information. But after the rendezvous with the kin, I realised better, that limiting Anwar Hossain's reputation to being 'just another successful entrepreneur' only demeaned his identity, which was 'thousands of times more' than what a simple glance would reveal.
In usual circumstances biographies of the deceased, are vocalised by immediate family, keen on letting their parents' legacies be known. In this case, it was slightly different. The daughter-in-law came forward to speak about the man who was much more than a father-figure to her. "He was my mentor, my guide," reflected Neela Manwar.
Clad in a dark-coloured outfit, possibly still lamenting over the demise of her late father-in-law, Neela Manwar shared her story with eagerness. "I had lost my father around 32 years ago and yet in 2021, I truly felt like an orphan when my father-in-law passed."
Speaking about his generosity she reflects back to the days when she first came to the household as a teenage bride. "I was only 19 when I came to this house. Abbu received me like his own daughter and loved me equally like any of his sons and daughters till his last breath."
Reminiscing, she said, "He encouraged me to study, follow my passion and become involved with a business of my liking (something that I felt comfortable working with) – all because he truly believed in female empowerment, equality and financial independence for the womenfolk."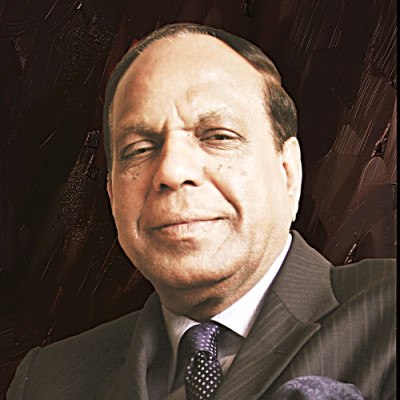 Kazi Rezaul Karim, Deputy Manager Marketing and Communications at the company, played a huge-part in assisting our meetup with the Hossain family. He also took part in the conversations, reiterating the magnanimous personality of his late boss. "There is a common witticism in our company. That anybody who had once entered, doesn't leave unless it's in a coffin."
Singing praise of the deceased and his three sons who had finally taken the helm, he says each and every employee at Anwar Group is respected and taken care of. From ill health to personal financial requirements, everything is looked after by the company. "If a company does so much for you, how can you ever think of leaving it? – it's common sense," said Karim.
Manwar Hossain, the eldest son and also the Group Managing Director at present, tread upon a similar topic. "Our father used to be extremely vocal about his preaching's. He repeated to us daily:  If you take care of your people and are affectionate towards them, they will repay you back ten times more… and to this day we have tried to abide by his lessons. And it has never failed us…"
Back to Neela Manwar, she presents us with a eulogy that she had penned few days ago for her father-in-law, "I really don't know how to express such an enormous loss in our lives, so I thought maybe writing could help," she reflects.
Neela Manwar, also the Managing Director at Athena's Furniture and Home Decor opened up about her entrepreneurship story. "The furniture sector has always been a man's world and yet, I was able to mark my territory only because of my father in law's sincere guidance. It was because of abbu that I never lost hope, and stayed with the business even through rock-bottom. For the first 6 months, I remember not making a dime, and yet his words gave me hope. He reminded me every day that profit didn't matter as much as goodwill did. Abbu asked me to keep on focusing on more valuable things like quality and after-sales service of my products. I remember him saying, business will pick-up eventually as long as you are dedicated to your clients," reflected the doting daughter-in-law.
Neela Manwar continued, "It's not possible to attempt a summary on my father-in-law's life or even his character. He was definitely 'one of the best, amongst men.' Abbu never looked down upon a person, poor or rich. He was a good listener and never reprimanded anyone for their mistakes. Instead encouraged everyone to learn from their mistakes and move on. He took personal interest in each and every employee of the company and knew their names and faces by heart, and they are in thousands! He was religious, loved fashion, reading, keeping fit, and listening to music. Even though he had so much responsibility on his shoulders, he still made sure to spare quality-time for family, every single day. He taught us to do the same. We want his values, to be known throughout the country. Because these days when civility is a rare characteristic, abbu and his legacy should remind us: how discipline, perseverance, love and hope can conquer everything to make us wholesome once again."
And that was it from the Hossain household, somehow the conversations felt less of an interview and more of a life lesson session. I certainly came out a changed woman, more hopeful and confident.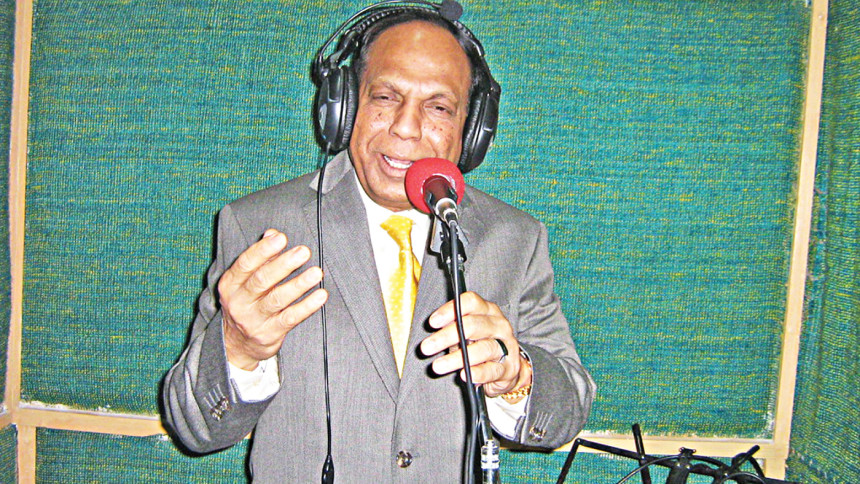 THE LEGACY OF ANWAR HOSSAIN
Anwar Hossain, founder and chairman of Anwar Group of Industries, breathed his last on August 17, 2021. He died at the age of 83 at Labaid Hospital in Dhaka.
He was the founder chairman of Anwar Group of Industries, The City Bank Limited, Bangladesh Finance and Investment Company Ltd and founder director of City General Insurance Company Limited. Hossain, the renowned industrialist and successful business icon, was the chairman of the DCCI Foundation for a long time. During his lifetime, he was also the trustee of Dhaka Improvement Trust (DIT), which is now currently known as RAJUK.  Born in 1938, as the youngest son of Rahim Baksh, a famous entrepreneur of the British-India period, his family had already a legacy of business in Dhaka's Lalbagh area. Anwar Hossain began his personal journey with entrepreneurship at the early age of 14.  
By 1960, he took an office in Karachi, Pakistan in order to expand business. Gradually, he became known as a dedicated businessman in East Pakistan. Hossain established Anwar Silk Mills in 1968 and started producing and marketing the famous 'Mala Sari', which became a cult favourite at that time. 
Manwar Cutleries was later established, earning a huge recognition from consumers both domestic and international. Today, Anwar Group of Industries, has 18 companies and these cater to at least 36 different product categories and services, including textiles, jute, cement, steel, banking, insurance, automobiles, housing, infrastructure and furniture.
Currently, his son Manwar Hossain leads the company as Group Managing Director while son Hossain Mehmood heads as Managing Director of Textiles division and Hossain Khaled looks after Jute, Automobiles & Real-Estate.
Photo Courtesy: Neela Manwar