Institute, supported by South Korea, produces 124 highly skilled nurses in Bangladesh so far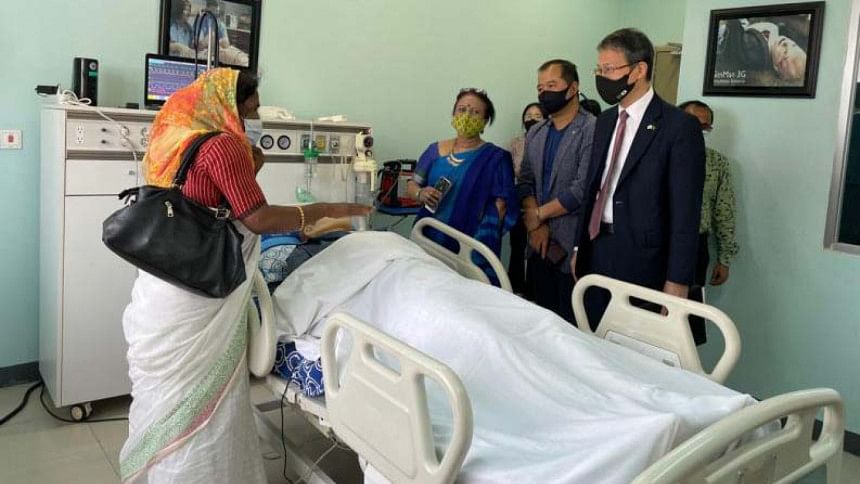 National Institute of Advanced Nursing Education and Research in Bangladesh (NIANER) has produced 124 highly-skilled nursing leaders since its establishment in Bangladesh, with the support of South Korea, since 2016.
By educating and training qualified nurse leaders, the institute is playing a crucial role in Bangladesh in the fight against the Covid-19 pandemic.
At present, 114 students are under training at the institute.
Faculty members of the institute are regularly invited to South Korea for nursing leadership training and so far, 32 of them received faculty training there. Among them, three members received PhD degrees.
South Korean Ambassador to Bangladesh, Lee Jang-keun, visited the NIANER Monday and expressed appreciation to the nurses and frontline health workers for their sacrifices and devotion to treating COVID-19 patients risking their own health, according to a statement of the Korean embassy today.
The NIANER, first proposed to Korea during Prime Minister Sheikh Hasina's visit to Seoul in 2010, was formally inaugurated in May 2018. The project was executed by the KOICA, Korea International Cooperation Agency, during 2012-2019 with total cost of $13.75 million.
The institute also operates three centres: Community Nursing Center, Teachers Training Center and Research Center in Bangladesh.