Osmani Hospital: Two cases filed over attack, harassment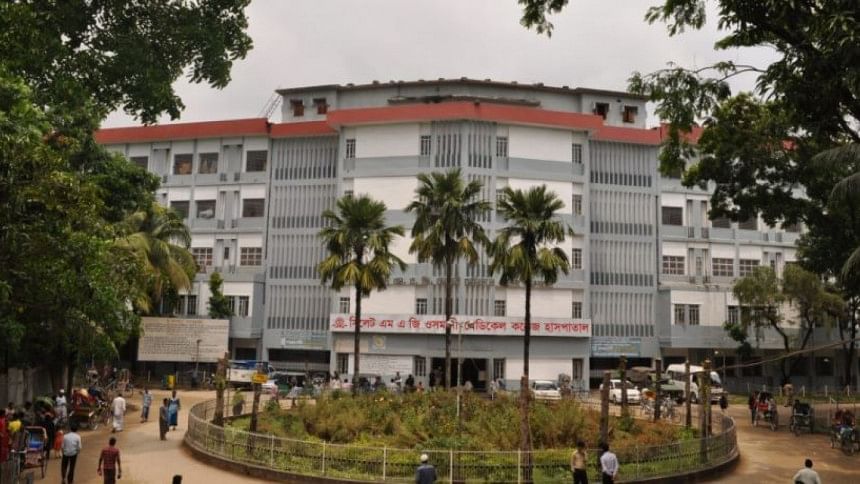 Two separate cases were filed yesterday over the attack on two students of Sylhet MAG Osmani Medical College Hospital and harassment of an intern doctor.
The college authorities filed a case against seven named and several unnamed people over the attack, while hospital authorities filed a case accusing one named and some unnamed people over the harassment, said Mohammad Ali Mahmud, officer-in-charge of Sylhet's Kotwali police station.
Complainant of the attack case is administrative officer Mahmudur Rashid, and administrative officer Md Hanif is the complainant in the harassment case.
Mohid Hasan Rabi and Ehsan Ahmed, who were detained on Monday night, were sent to jail yesterday, after police showed them arrested in the attack case, said Mohammad Ali Mahmud.
Meanwhile, after meeting college and hospital authorities, local administration, police and political leaders, medical students and intern doctors have announced to continue their strike and protest programme.
They claimed that five of their demands have been met, but as the identified attackers are yet to be arrested, they will continue the protest.
Due to the strike of intern doctors, services are being hampered in the hospital's departments except the emergency and heath units, where interns are continuing to provide service.