Prices of essentials: Agri ministry should set them
Says commerce minister on items like rice, lentil, flour, onion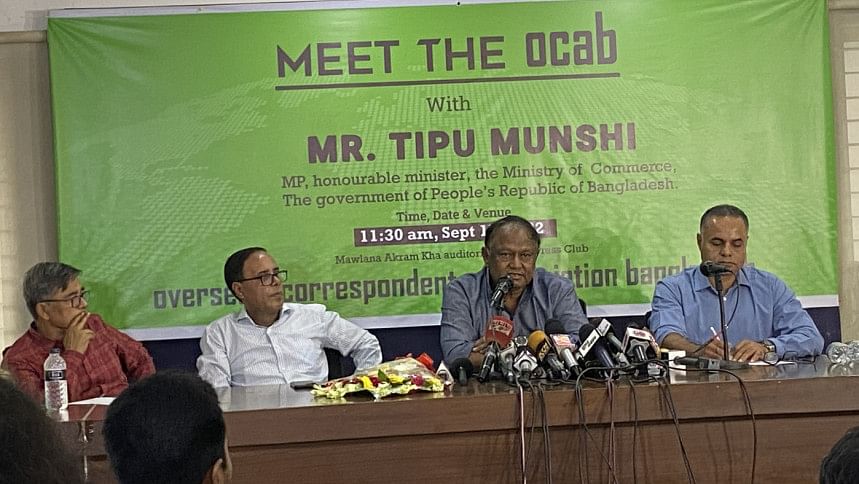 After over two weeks of deliberation, Commerce Minister Tipu Munshi yesterday said the prices of rice, lentil, flour, onion and five other daily essentials should be fixed by the agricultural ministry, not the commerce ministry.
The commerce minister in a meeting on August 30 said Bangladesh Trade and Tariff Commission would fix the prices of nine commodities within 15 days to curb price escalation of several essential goods by a section of traders.
Experts said at the time that price-fixing would be an impractical move and nothing good would come out of it.
However, the minister told a meeting at Jatiya Press Club yesterday that as per a 2018 rule, the agricultural ministry should fix the prices.
The commerce ministry will fix the prices of imported goods like edible oil and it will send a letter to the agricultural ministry soon for fixing the prices of farm produce.
Munshi said if need be, the commerce ministry will allow import of eggs from India amid "abnormal" rise in prices.
The minister said Bangladesh will be able to export goods worth $4 billion in the next three or four years and it will help achieve the export target.
He added that the demand for Bangladeshi made garment products was on the rise particularly among western retailers.