Govt raises sugar price 2 weeks after reducing it
Shows high import cost as reason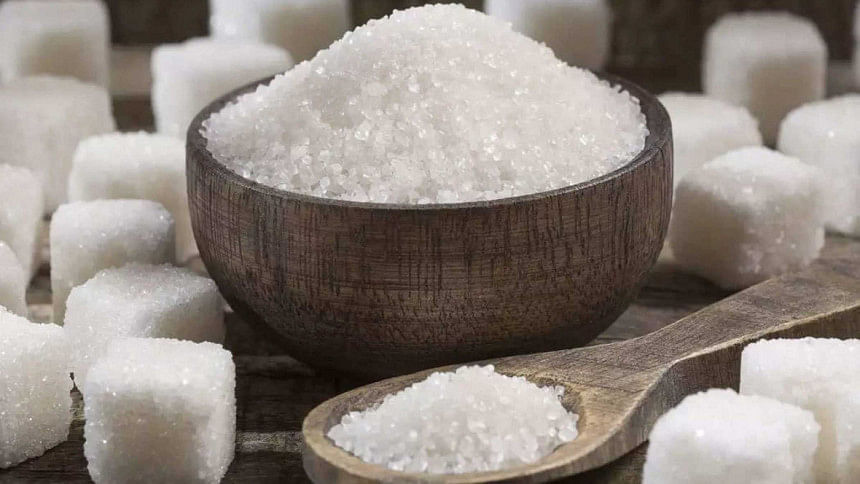 The government yesterday increased the retail price of sugar by Tk 6 a kg citing high import costs due to dollars getting dearer.
The hike is the same amount as the reduction made two weeks ago.
Non-packaged sugar will now cost Tk 90 a kg and packaged sugar Tk 90-95, said Senior Commerce Secretary Tapan Kanti Ghosh.
Refiners said the new prices would come into effect from tomorrow.
After a meeting with millers and refiners, Ghosh said sugar prices at the international market, freight charges, the exchange rate of dollars, and a few other factors were considered before raising the prices.
He also said the super palm oil price was reduced by Tk 8 a litre. Now one litre would cost Tk 125 as the prices in the international market dropped.
On October 3, the refiners slashed the retail prices of soybean oil by Tk 14 a litre to Tk 178 per litre after its prices in the international market dropped.
Meanwhile, the government yesterday extended the reduced 5 percent value-added tax on edible oil for another three months.
The extension up to December 31 comes after the benefit expired on September 30, according to a notification by the finance ministry.
In March, the National Board of Revenue slashed the VAT on soybean oil and unrefined palm oil from 15 percent to 5 percent at import and exempted the indirect tax at production and trading stages.
Ghosh said the commerce ministry could not fix the prices of rice and flour because of the agricultural product distribution and marketing rules of 2018. The agricultural ministry was responsible for fixing the prices, he added.