Cabinet okays draft law with provision for life term for hoarding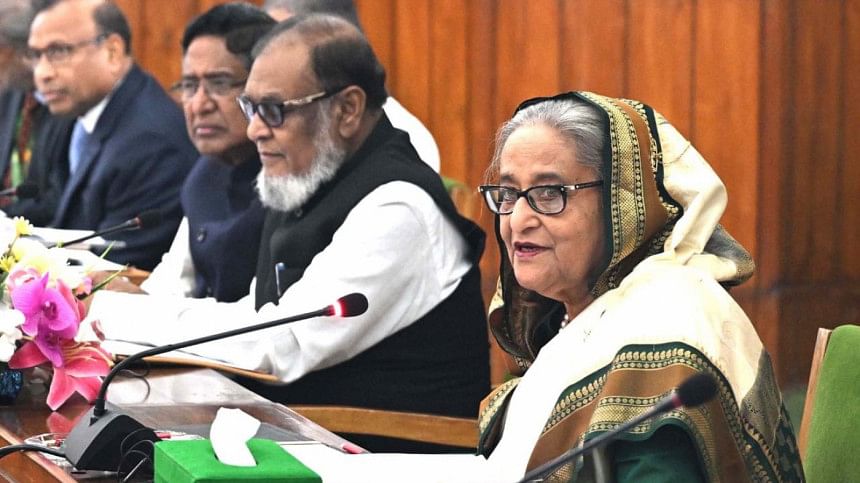 The Cabinet today cleared the draft of "Production, Storage, Transfer, Transportation, Supply, Distribution and Marketing of Food Products (Prevention of Prejudicial Activity) Act, 2023" keeping the provision of maximum lifetime imprisonment in the proposed law.
The approval came from the cabinet meeting chaired by Prime Minister Sheikh Hasina at the cabinet room of the Parliament Complex in Dhaka.
Cabinet Secretary Md Mahbub Hossain briefed reporters at Bangladesh Secretariat after the meeting.
In the draft law, mainly offences related to the production, storage, transfer, transportation, supply, marketing, and distribution of food grains like paddy, rice, wheat, flour, and corn have been identified. Punishments have been prescribed for those offences as per the magnitude of the crimes, he said.
The new law has been framed in the combination of two old laws -- the Food (Special Court) Act, 1956 and the Food Grains Supply (Prevention of Prejudicial Activity) Ordinance, 1979, he added.
The Cabinet also cleared the draft of Bangladesh Dairy Development Board Act, 2023 to produce quality milk and milk products.
As per the draft law, there will be a board headed by the Fisheries and Livestock Minister as its chairman and a 19-member governing body will run the board, said the cabinet secretary.
The main functions of the board will be to provide suggestions and technical support over the rearing of domestic animals using scientific method, medical services, and production and marketing of quality milk, he said.