Rural Bangladesh saw 22% increase in food insecurity during pandemic: IFPRI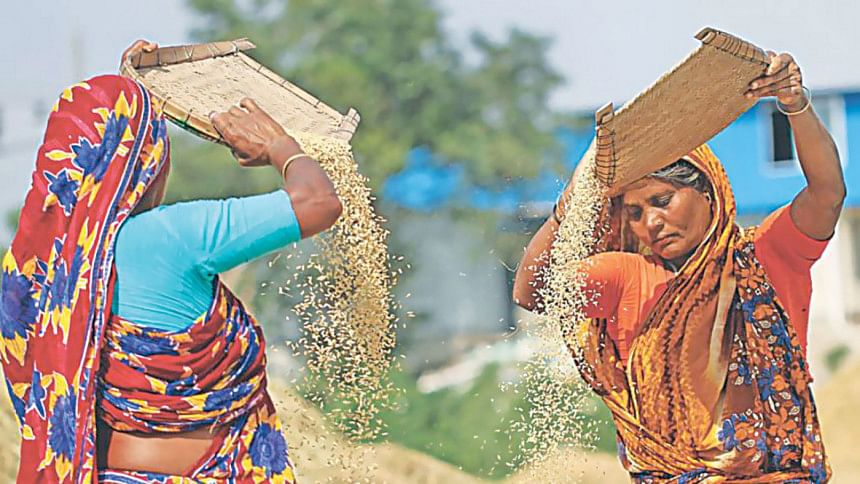 Around 22.3 percent more rural Bangladeshi households reported food insecurity -- 18 months after the onset of the Covid-19 pandemic than pre-pandemic times, according to a survey by International Food Policy Research Institute (IFPRI).
In the pre-pandemic period, 54.3 percent of rural households -- surveyed in the study sample -- were fully food-secure, whereas during September-October of 2021, that percentage stood at 32, states the report.
The report is the result of IFPRI and Cornell University's three rounds of socioeconomic phone surveys in rural areas of Bangladesh in June 2020, January 2021, and September-October 2021. The surveys were conducted in order to document the experiences of Bangladeshi households during the Covid-19 pandemic.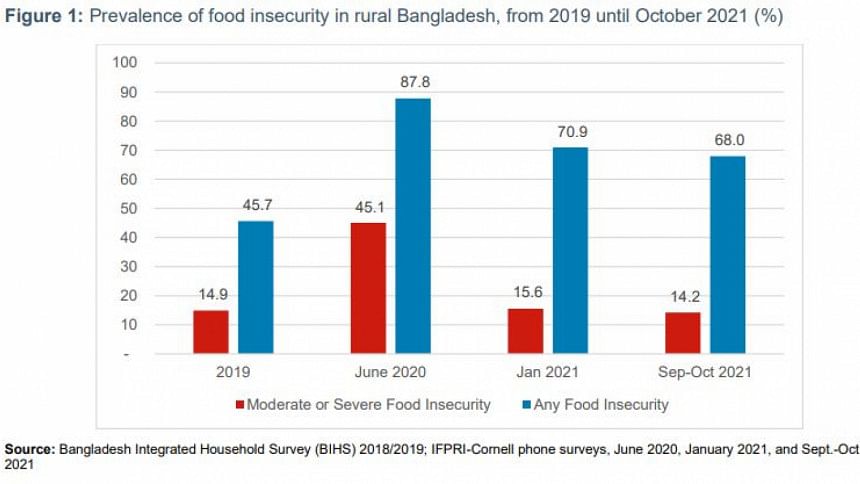 The proportion of the households reporting any food insecurity (mild, moderate or severe) increased from the pre-pandemic average of 45.7 percent to 87.8 percent in June 2020. It declined to 70.9 percent in January 2021 and 68 percent in September-October 2021.
The surveyors benchmarked the collected data against data from the Bangladesh Integrated Household Survey (BIHS), a national-level rural survey collected through in-person interviews in 2018-2019.
For this analysis, a sample of 1,951 rural households were interviewed across all rounds.
Dimensions of food insecurity including consuming less diverse diets, being unable to eat healthy or nutritious food, and above all, being worried about not having enough food increased dramatically at the start of the pandemic and have remained elevated, the report added.