World Food Day
Cultivate all fallow lands to avert food crisis, PM urges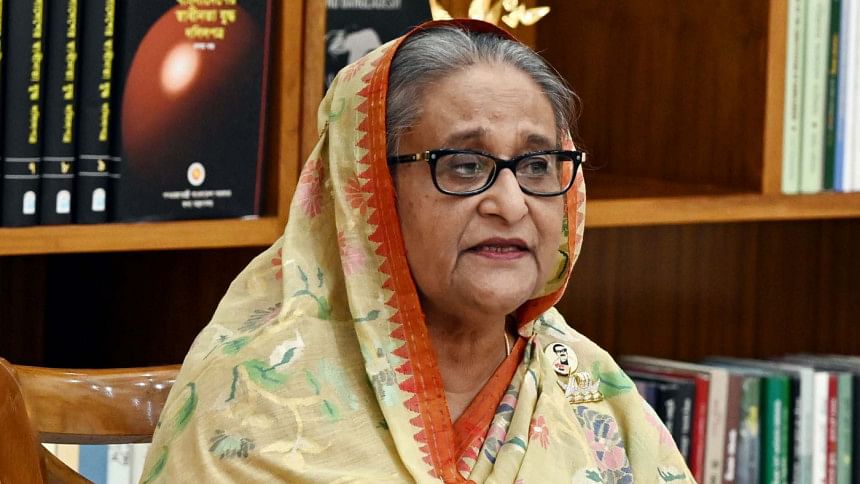 Prime Minister Sheikh Hasina today (October 17, 2022) renewed her call to raise food production and bring fallow lands under cultivation to protect Bangladesh from the brunt of looming food crisis worldwide.
"You will have to stop wasting food. You should try to produce your own foods on your own…. If we all work together, Bangladesh will face no effect (of the global food crisis). It's my firm belief," she said.
The premier was addressing a programme held at the city's Osmani Memorial Auditorium on the occasion of the World Food Day 2022.
She joined the event through a virtual platform from her official residence Gono Bhaban.
Hasina asked all to bring their fellow lands under cultivation. "I would like to request not to waste any food, and increase food production. Bring whatever you have lands under cultivation. We're getting signs of a global food crisis. Protect Bangladesh from the looming disaster," she said.
She said her government has been working to ensure nutritious, balanced and safe foods in Bangladesh. Since the demand for such foods is growing in the world, Bangladesh can be benefited, raising the production of the foods and thus make a huge contribution to its economy, she said.
"So, I would like to request to all to be sincere in producing safe foods and meeting the demand for nutritious foods," said the Prime Minister.
This year, the international day was observed with the theme of "Leave No One behind. Better production, better nutrition, a better environment, and a better life," across the world on Sunday (October 16).
Presided over by Food Minister Sadhan Chandra Majumder, the function was addressed by Fisheries and Livestock Minister SM Rezaul Karim, Chairman of the Parliamentary Standing Committee on Agriculture Ministry Matia Chowdhury and Agriculture Secretary Sayedul Islam.