Early signals of knee arthritis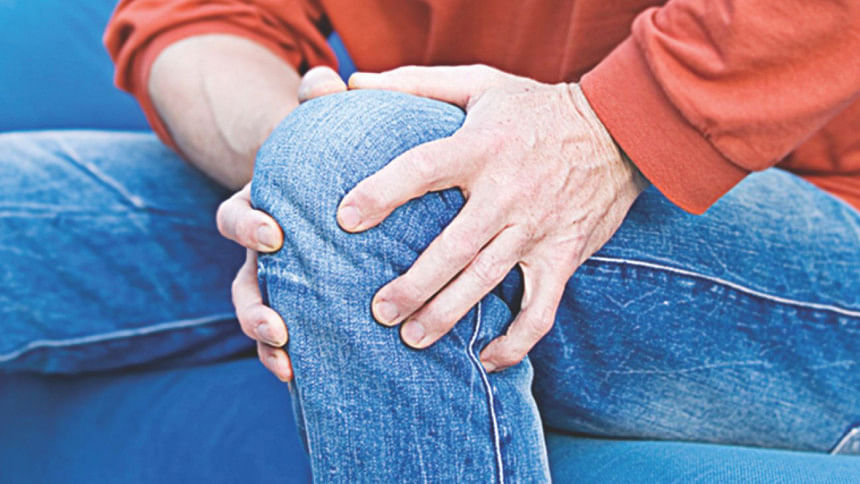 You might have been given a chance to know that whether your knee is going to be arthritic or not. Crepitus of knee could be an early sign of knee arthritis. The scientists revealed this truth from a plausible study. A group of researchers from the Baylor College of Medicine in Houston and other institutions decided to focus on the long-term health and creakiness of the knees of almost 3,500 participants in the ongoing Osteoarthritis Initiative.
If your knees creak and pop, the noises could be an indicator of early arthritis, even if the joint does not hurt, according to one of the first long-term studies of the association between noisy knees and joint disease. But not every creaky knee is diseased, the study also finds, making it important to try to discern what your particular knee noises may mean.
For many of us, developing grinding, popping or creaking sounds in our knees can seem almost like a rite of passage into middle age. Millions of people over the age of 40 report that they at least occasionally hear noises in their knees, a condition that in medical circles goes by the ominous name of crepitus.
Researchers and clinicians have long been undecided about whether the onset of knee crepitus also signals the beginnings of arthritis, with its slow but relentless deterioration of cartilage and bones, or if the noises are annoying but otherwise benign.
However, every people are not in the risk of developing arthritis who hears noise in the knee. Intake of calcium enriched food like milk, yogurt could reduce the chance. Likewise, reduction of over weight is another key to slowdown the process of cartilage destruction.
Furthermore, doing regular therapeutic knee exercise and taking integrated pain management therapy would provide a great role to reduce intense pain and develop stronger muscle around the knee joint.
.......................................................................................
Dr Mohammad Ali is the Head of Physiotherapy Department of Uttara Adhunik Medical College Hospital, Uttara, Dhaka. Email: [email protected]