New Omicron Subvariant: Experts sound alarm as four cases detected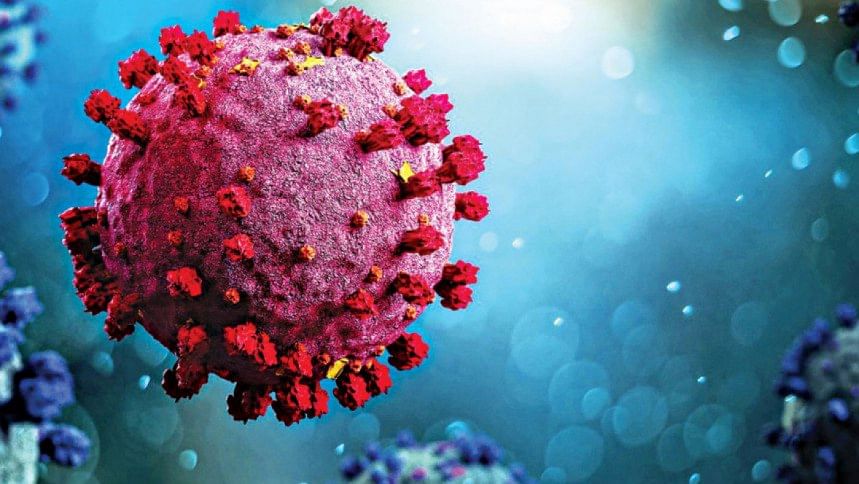 As health officials yesterday confirmed four cases of the new subvariant of Omicron, the BF.7, experts urged everyone to wear masks and maintain physical distance to stay safe from Covid-19.
They also urged the government to beef up testing and surveillance to track the virus.
The BF.7 subvariant was detected in four individuals who travelled from China's Kunming. They tested positive for coronavirus at Dhaka airport on December 26.
The Institute of Epidemiology, Disease Control, and Research (IEDCR) detected the new subvariant through genome sequencing.
Since Thursday morning, 10 more people from China tested positive for Covid at Hazrat Shahjalal International Airport, officials said yesterday.
All passengers from China are now being tested with the rapid antigen kits, according to officials.
The passengers who tested positive have been sent into quarantine at the DNCC Dedicated Covid-19 Hospital.
Yesterday, the Directorate General of Health Services (DGHS) reported 17 new cases and a positivity rate of 1.07 percent, indicating a rise over the past week.
The positivity rate was 0.44 percent on December 25.
"Ensuring everyone maintains health rules is important to avoid loss of lives from Covid-19," Dr Mushtuq Hussain, consultant of the IEDCR, told The Daily Star.
The BF.7 is said to be much more transmissible than earlier coronavirus strains and has better immune escape capability and a shorter incubation period, according to experts.
The new coronavirus subvariant has caused a surge in cases in China leaving its health system under stress.
Health officials have urged people to take booster shots and wear masks in crowded places and instructed the officials concerned to strengthen screening at all entry points to the country.
The hospitals have been instructed to be ready in case there is a fresh surge.
Prof Ahmedul Kabir, additional director general of the DGHS, said, "We have already beefed up our surveillance. We will take necessary measures considering the future trend of virus transmission."
ANOTHER OMICRON SUBVARIANT DETECTED
Three Covid-19 cases of omicron subvariant XBB.1 have been detected in the country, according to the global genome sequence database GISAID.
The XBB.1 causes serious harm, but spreads less. "Because it infects the lung directly, it cannot be detected by testing nasal swabs and is five times more lethal than the Delta variant," said vaccine specialist Tajul Islam A Bari.
"If the XBB.1 variant spreads in the community, it will put vulnerable people at greater risks," said Bari, also a former programme manager at the health directorate's Expanded Programme on Immunization.
"So, we have no alternative to maintain health rules. Because, it is highly likely that Omicron's new subvariants will cause a new wave of Covid-19 soon," he said.
IEDCR Director Prof Tahmina Shirin said a few other cases of XBB.1 were detected.
"But we have not seen a large-scale transmission yet. Maintaining the health rules is the key and we have to focus on it," she added.