Govt, ILO sign deal to protect migrant workers and digitise governance platforms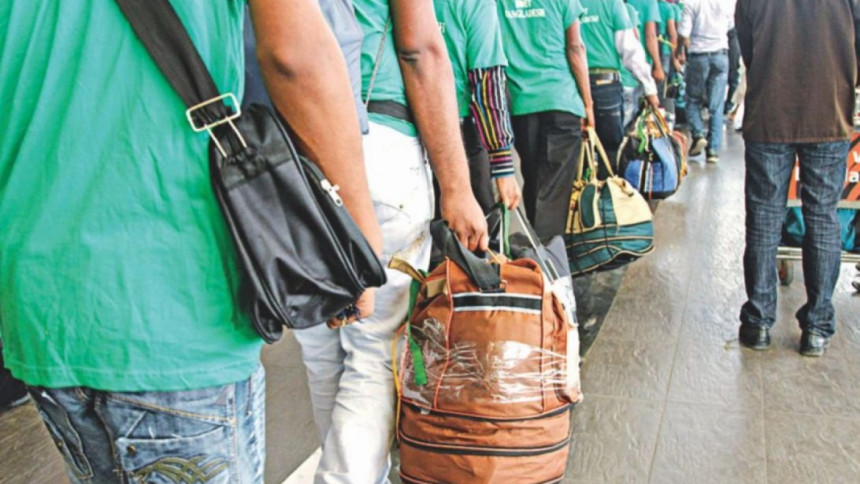 The Ministry of Expatriates' Welfare and Overseas Employment and the International Labour Organization (ILO) have signed a Memorandum of Understanding (MOU) on March 27 to roll out three online-based reporting platforms to help upskill and protect migrant workers.
The launch unveiled three information management platforms: Online Complaints Mechanism, Labour Attaché Reporting System, and Recruitment Agents Information Management System.
The data collected from the platforms will also help the government to shape better-informed policies for migrant workers.
The ongoing COVID-19 pandemic has aggravated the plight of migrant workers -- be they potential, current, or returnee workers. Hundreds of thousands of returnee migrants have been laid off from their jobs overseas, posing a seismic challenge to Bangladesh's already strained labour market, which is already contending with millions of local workers who too have lost their jobs.
"The Government is putting their highest efforts to the recognition of skills and market-oriented skills training for the migrant workers," said Imran Ahmed, Expatriates' Welfare and Overseas Employment Minister.
"In relation to the three online information systems that we launched today, the government also wants to build the capacity of government officials so that they are able to analyse the data and contribute in the policy decision." he added.
ILO Country Director for Bangladesh, Tuomo Poutiainen, emphasised the need for recognising skills of the migrant workers and large-scale skills development. He said, "The lack of recognition of skills not only creates difficulties in getting the expected wages in the destination countries but also brings challenges for economic reintegration in the countries in origin."