Getting Vaccines: Govt working on a $550m scheme
The government has undertaken a programme worth $550 million with an aim to procure and distribute coronavirus vaccines.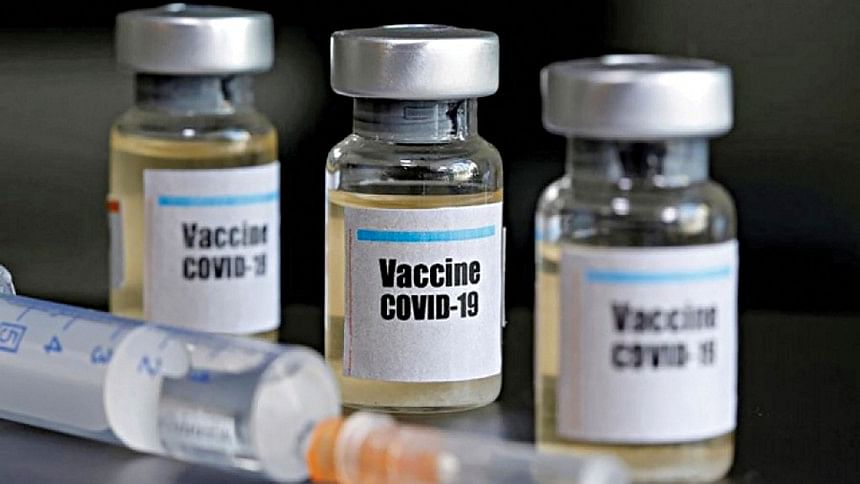 The government has undertaken a programme worth $550 million with an aim to procure and distribute coronavirus vaccines.
The authorities concerned are currently in negotiation with the World Bank and the Asian Infrastructure Investment Bank (AIIB) for a loan of $400 million for the programme.
Rest of the amount would be contributed by the government, said officials.
According to a top official of the Ministry of Finance, the ministry officials have been in discussion with the World Bank for a $200 million loan since August and with the AIIB for another $200 million since September.
Finance Minister AHM Mustafa Kamal had talked with AIIB President Jin Liqun over phone about the loan in the last week of September and the AIIB president responded to him positively, he said.
The government strongly believes that the World Bank will provide them with the loan, he added.
International news agency Reuters, in its report on Wednesday, mentioned that World Bank President David Malpass said on Tuesday that he sought board approval for a $12 billion coronavirus vaccine financing plan to help poor and developing countries secure a sufficient share of vaccine doses when they become available in the coming months.
He said the board was expected to consider the plan in early October.
Global competition for early coronavirus vaccine doses is already fierce, months ahead of any approvals, as wealthy countries move to secure supplies.
Malpass said the World Bank plan aimed to put poor and middle-income countries, where the virus is spreading most rapidly, on the same footing as richer countries by ensuring financing to secure supplies and a system for distribution, which will encourage drug makers to meet their demand.
Without early doses that can bring outbreaks under control, many of these countries risk economic disaster that would push hundreds of millions of people back into poverty.
Prime Minister Sheikh Hasina on September 26 asked the world community to treat the Covid-19 vaccine as a "global public good" and urged the United Nations to ensure its timely availability to all countries at the same time.
The PM, while addressing the general debate at the 75th United Nations General Assembly, virtually said that her government announced 21 stimulus packages, worth $13.25 billion which is equivalent to 4.03 percent of the total GDP, aiming to minimise the impacts of the Covid-19 pandemic.
Hasina on September 10, told the parliament that the government is ready to procure Covid-19 vaccine from the country where it will be developed first.
On August 27, Bangladesh approved the final or phase-3 human trial of a prospective Covid-19 vaccine by China's private Sinovac Biotech Ltd, which appeared to be a forerunner in a global race for developing inoculates against coronavirus.
Indian Foreign Secretary Harsh Vardhan Shringla, while visiting Dhaka in August, said New Delhi would make its potential Covid-19 vaccine available for Bangladesh on priority basis once it was produced in partnership with its developer Oxford University.