Rohingya Persecution: WB suspends $200m loan for Myanmar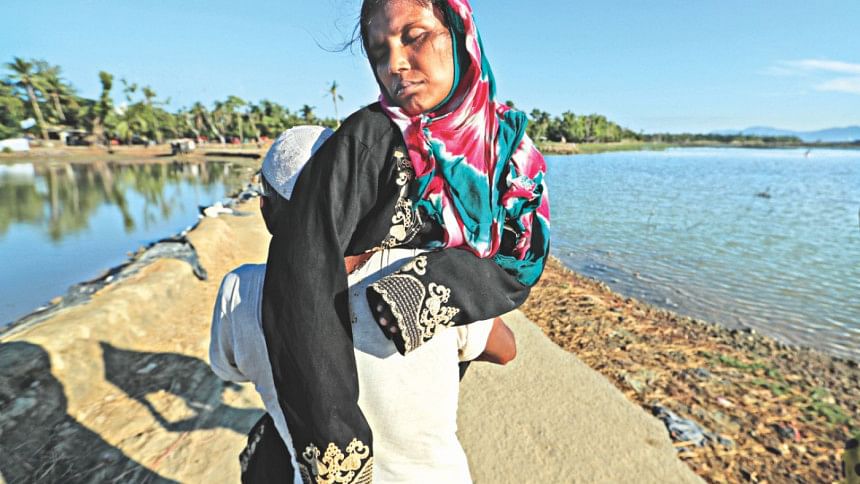 The World Bank has suspended $200 million loan as budget support to the Myanmar government due to the persecution of Rohingyas of Rakhine State.
"We also assessed the conditions of our recently approved development policy loan and concluded that further progress is needed for the loan to be made effective," said the WB in a statement issued from Washington on Friday after analyzing the situation in Rakhine State of Myanmar.
On August 18, Daw Nwe Nwe Win, director general of the Treasury Department, Ministry of Planning and Finance, Myanmar, and Ellen Goldstein, WB country director for Myanmar, Cambodia and Lao PDR, signed the $200 million budget support agreement.
This would have been the first direct financial support to the Union Budget had it not been suspended. The credit was aimed at accelerating economic changes needed for long-term peace and prosperity.
About the loan suspension, the WB in its statement said, "As an institution dedicated to the fundamental principles of non-discrimination, social inclusion and economic opportunity for all, we are deeply concerned by the violence, destruction and forced displacement of the Rohingya."
Against the backdrop of Rohingya crisis, the WB said, it had reviewed its engagement in the country to strengthen focus on high-impact projects intended to support education, health services, electricity, rural roads and inclusion of all ethnic groups and religions, particularly in Rakhine State. 
The global lender is also working closely with the UN and the wider international community. Together they are encouraging the Myanmar government to take urgent steps to defuse the situation and support a broad and inclusive humanitarian response, including paving the way for the return of refugees and internally displaced population, the WB said.
Bangladesh asked the WB for support to cope with hundreds of thousands of Rohingya refugees. The global financial institution responded, saying it was ready to move to launch a support programme for the government, host communities and refugees.
Prime Minister Sheikh Hasina has given the go-ahead to seeking financial assistance from the WB, Finance Minister AMA Muhith informed reporters in Washington last week.
The formal request letter is likely to be sent to the WB headquarters after the finance minister and other high officials return home,  a finance ministry official said.