It's now crunch time, as the World Cup in Russia reaches the knockout round.
Half of the 16 sixteen teams have to catch the next available flight home at end of this stage and a significant number of star footballers would have their last hurrah in this fiesta.  
For fans, tonight holds the most crucial hours of tournament, when two of the four leading football nations -- Argentina or France and Portugal or Uruguay -- will head home with broken hearts. And, tonight could as well be the last night for two greatest footballers of all time -- Lionel Messi and Christiano Ronaldo -- to captivate the world or bow out of the tournament. 
Together, the two champion players evenly shared 10 Ballon d'Or trophies but never tasted a World Cup, the ultimate glory in the game. Will both of them progress or one of them bow out tonight? Who is going to burst into tears, Messi or Ronaldo? You can feel the adrenaline-rush in your blood, with the time ticking away! 
Messi is the first of the two to know his fate when Argentina take on France at 8:00pm. For sure, Bangladeshi fans have started to feel the presence of butterflies in their stomach. Argentina haven't played like Argentina as yet. Will Argentina play this crunch match as a team or will Messi be left alone to turn the tide. Fingers are crossed for Argentina!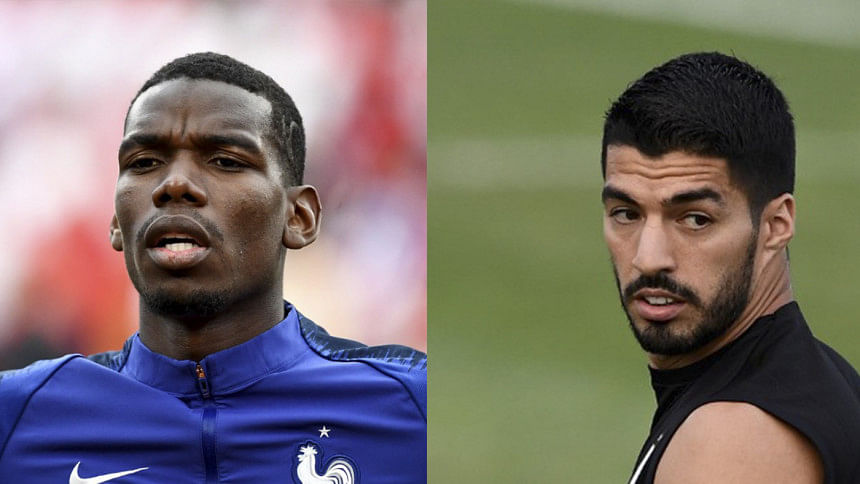 If Messi & Co become winners, the world will see fall of some glittering stars from France. A French defeat will deny the football buffs any further the graces and brilliances of stars like Paul Pogba, Kylian Mbappe, Olivier Giroudand N'Golo Kante.
And what if France leave Argentina in tears? Messi, at 31, would miss the last chance in his prime age to add World Cup in his trophy trove. And along with Messi, it would be last hurrah for some other stars-- Javier Mashcherano, Sergio Aguero, Gonzalo Hguain, Angel Di Maria, Nicolas Tagliafico and so on. On top of it, half of Bangladeshi football fans would become numbed before switching to support some teams other than Brazil!
Meanwhile, Portugal are going to face the toughest challenge in the tournament so far when they show up against Uruguayans at 12:00 midnight. Uruguay are no country to be beaten easily. It would be interesting to see how Ronaldo plays to make in-roads in the solid defence of the South Americans led by Diego Godin.
Then again, will the Portuguese defence be able to survive the Uruguayan onslaught of Luiz Suarez and Edinson Cavani?
But whatever the case is, one team has to go home and either Ronaldo or Suarez has to end up with broken hearts.
Sit tight! We will come to know soon.