Ferry service on Paturia-Daulatdia ghat resumes after 12 hours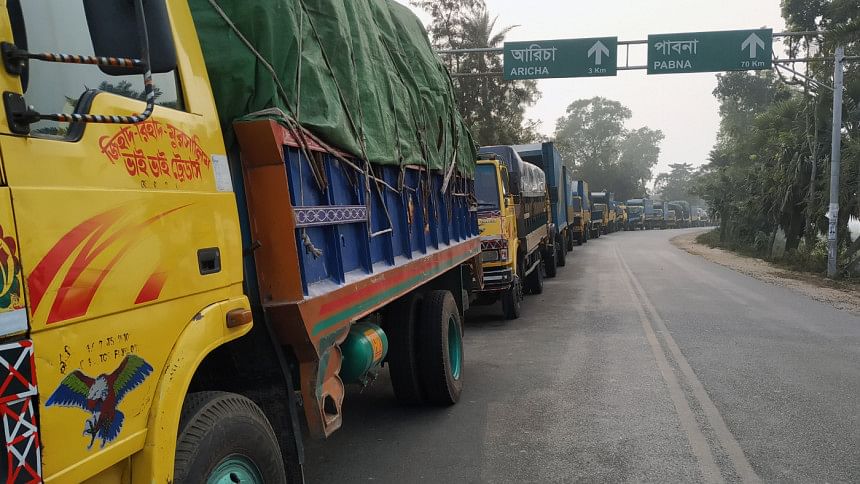 Ferry service on Paturia-Daulatdia ghat, on the Padma river, resumed 12 hours after it was suspended due to dense fog.
The service resumed around 10:15am when the fog cleared, our Manikganj correspondent reports quoting Md Zillur Rahman, deputy general manager of Bangladesh Inland Water Transport Corporation (BIWTC) Aricha office.
More than 700 vehicles, including goods-laden trucks, were stuck in Patuaria ghat area due to suspension of the ferry service, the official said.
Similar situation occurred in Daulatdia ghat area, he added.
BIWTA suspended the ferry service around 10:00pm last night.