Rain likely in Dhaka, Rajshahi, and other divisions today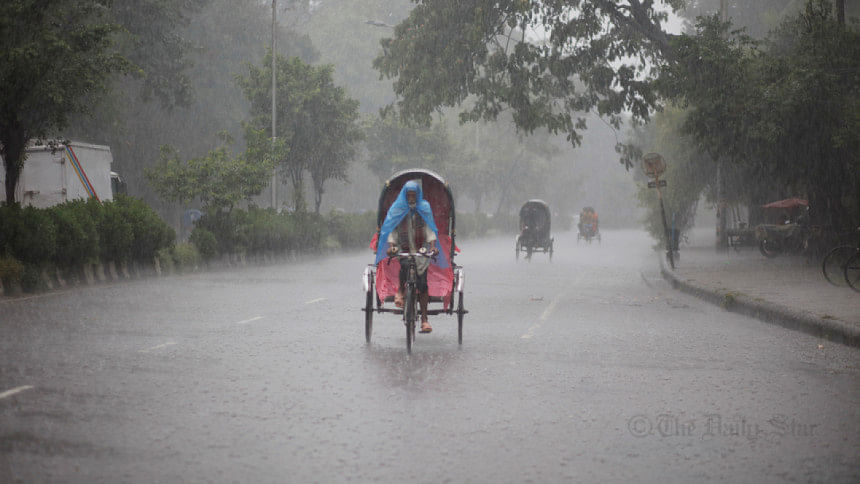 Dhaka and seven other divisions may experience rain or thundershowers in the 24 hours from 9:00am today.
"Rain or thundershowers -- accompanied by temporary gusty/squally wind -- is likely to occur at many places over Rangpur, Rajshahi, Dhaka, Mymensingh, Khulna, Barishal, Chattogram and Sylhet divisions with hails at isolated places over the country," said a weather bulletin of the Bangladesh Meteorological Department.
Day and night temperatures may remain nearly unchanged.
The country's highest temperature was recorded at 36.6 degrees Celsius on Thursday in Khulna and the lowest temperature was recorded on Friday at 20.0 degrees Celsius in Tetulia and Rajarhat.
Meanwhile, the highest rainfall for the past 24 hours till 6:00am today was recorded at 44 millimetres in Sreemangal.