Turkey earthquake: Bangladeshi student reported 'missing'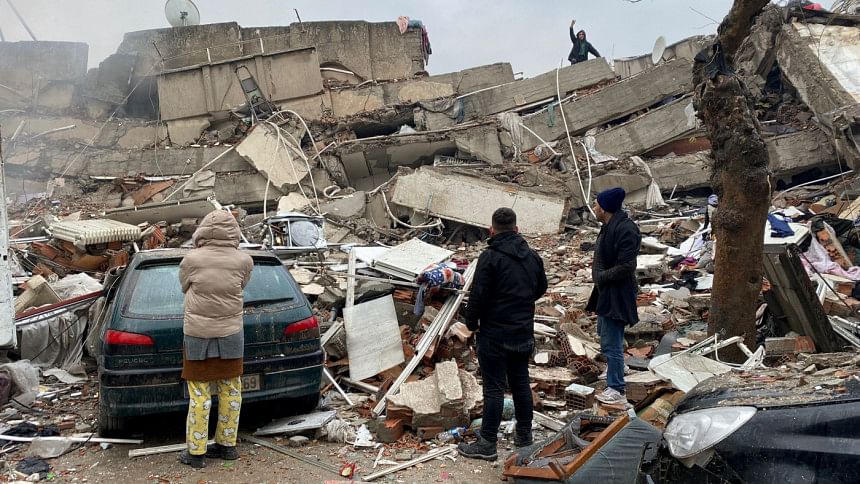 A Bangladeshi student remained missing in Kahramanmaraş province of Turkey following the devastating earthquake yesterday.
Mohammed Nore-Alam, consul general of Bangladesh Consulate General in Istanbul, in early hours today told The Daily Star that they received information regarding an university student, Md Rinku, going missing from a fellow Bangladeshi student.
There are five Bangladeshi students in Kahramanmaraş and four of them are safe now, he said over the phone.
The consul general added that another Bangladeshi student Nur-e Alam was along with Rinku in a building which was damaged in the earthquake.
Although Nur could come out of the building safely, Rinku remained missing, he further said.
He also said there are about 30 to 35 Bangladeshis in the Gaziantep province, which is near to Kahramanmaraş, but all of them are safe now.