Building in Ctg leans onto another after earthquake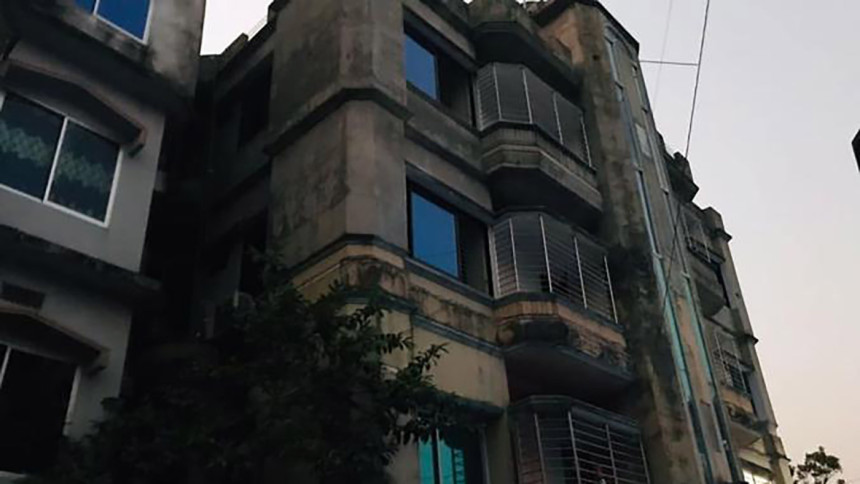 A four-storey building has tilted slightly and leaned onto another building in the port city of Chattogram following the earthquake this morning.
The upper portion of Halima Bhaban, located at Khaza Road in Saban Ghata, leaned onto an adjacent building following the earthquake, said fire service sources.
On information, officials from Chattogram Fire Service and Civil Defence rushed to the spot in the evening and inspected the building.
Contacted, Bahar Uddin, senior station officer of Kalurghat Fire Station, said he visited the building in the evening and found that the upper portion of the four-storey building tilted and rested onto an adjacent building.
"We have asked the residents to leave the building until the engineers from Chattogram Development Authority (CDA) give them clearance about its safety," he said.
When contacted, CDA Chief Engineer Hasan Bin Shams said on information, he sent an authorised officer to inspect the building.
"I can give the details about it once the officer comes back and gives me the report on his findings," he said.