Celebrities enjoy a colourful Halloween amid pandemic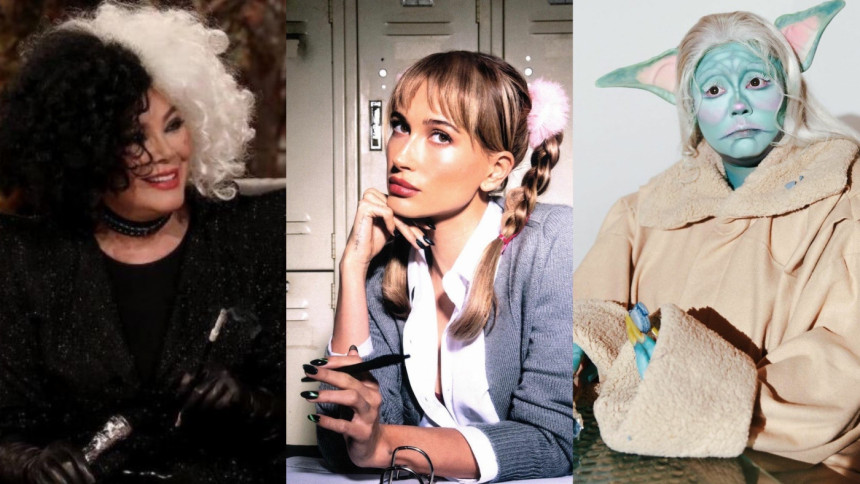 No one does Halloween like Hollywood celebrities and this year was no different. Despite Covid-19 restrictions, they have pulled out all the stops for the spooky occasion.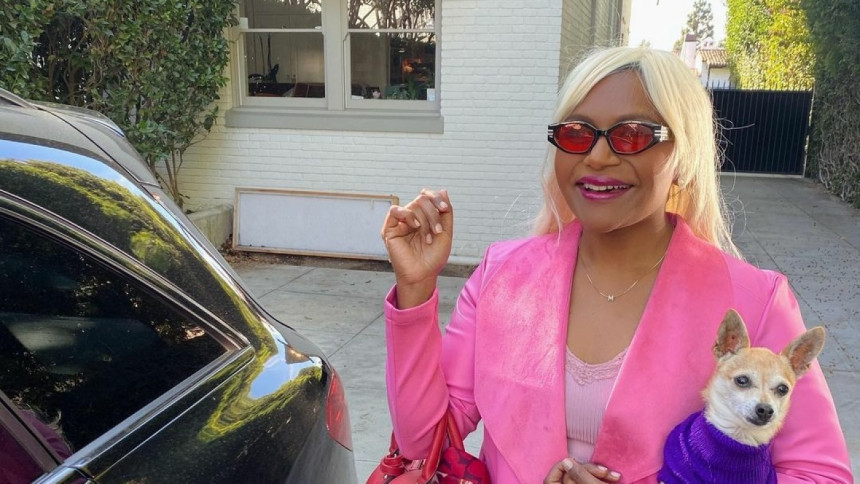 Mindy Kaling went all out to celebrate All Hallow's Eve this year. Being a jolly person herself, it's only fitting that she dressed up as female comedy legends. She channeled Amber Ruffin and Ali Wong as well as Julia Louis Dreyfus' Selina Meyer in HBO's hit show "Veep". The multitalented actress is currently writing the third film in the "Legally Blonde" film franchise so it was not a shock when she paid homage to Elle Woods and even had her very own pet dog.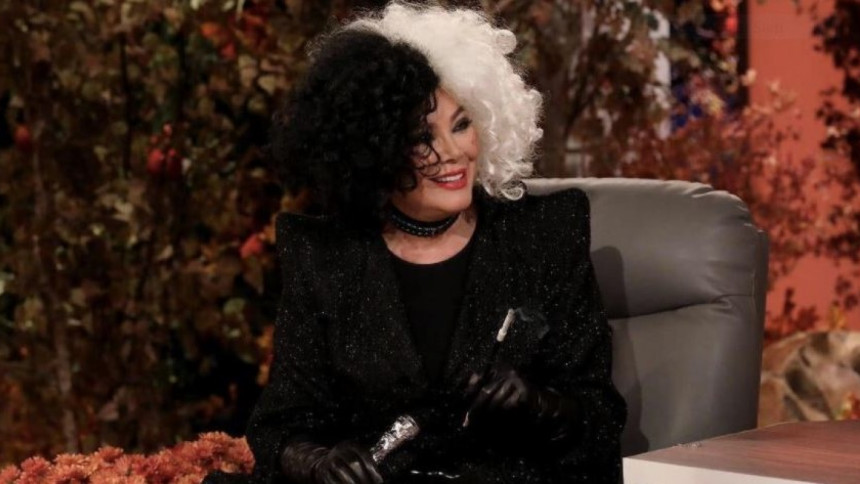 On a recent episode of "The Ellen DeGeneres Show", Kris Jenner appeared as Cruella from "101 Dalmatians". Jenner reminisced about a past Halloween when she dressed up as Cruella, while her children were Dalmatians so she bossed them around all day.
 "The Drew Barrymore Show" also had treats for viewers on the special Halloween episode. Host Drew Barrymore and recurrent guest Ross Matthews draped several costumes from different eras, taking the audience through a time-travelling journey. Kicking off with the 1920s, Matthews chose to dress up as the eminent silent movie comedian Charlie Chaplin with Barrymore as a flapper. From the 1980s, Matthews dressed up as Boy George from the Culture Club, accompanied by Barrymore as '80s-era Madonna. Then, the pair changed into another set of costumes that gave them the look of a Seattle grunge couple from the 1990s. Lastly, Barrymore and Matthews jumped straight ahead by showcasing their future selves. The over-the-top grey hair wigs well complemented the duo's matching silver outfits.
Hailey Bieber was almost unrecognisable as Britney Spears. She donned multiple looks starting from Britney's unforgettable get-up in the "Baby One More Time" music video, "Oops…I Did It Again's" red cat suit, her outfit in the 1999 Rolling Stone magazine cover and last but not the least "I'm a Slave 4 U's" video look.
Lizzo opted for a Baby Yoda costume when she gave a surprise performance at a Spotify event. The "Good as Hell" singer's body was painted green as she wore a floor-grazing cloak and a long blonde wig with large green ears to complete the look.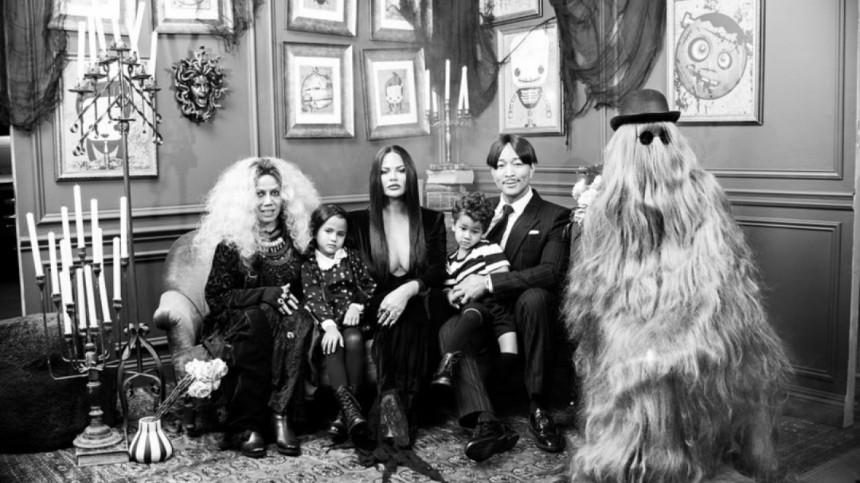 Chrissy Teigen and John Legend stole the show in their Adams family costumes. Chrissy dressed up as Morticia Addams and John Legend as Gomez Addams while their daughter Luna was Wednesday Addams. Both Chrissy and John shared a couple of fun pictures on their Instagram, including an entertaining video of John playing the piano while the rest of the family watched.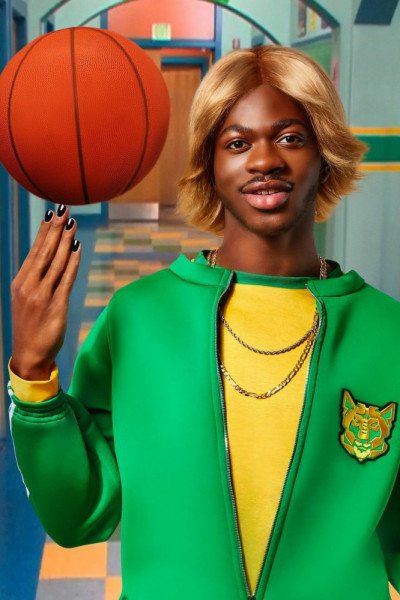 Lil Nas X transformed himself into the lovable Seth Powers from "Ned's Declassified". With an eye-catching green jacket and blonde wig, he looked absolutely stunning as Powers.