Cultural events happening in the capital today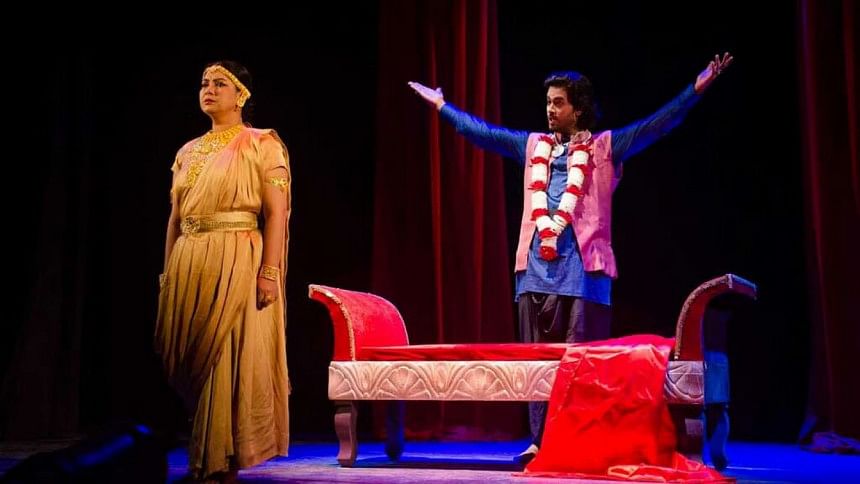 Today (Friday) is bound to fill everyone's taste of arts and culture, as multiple cultural programmes are set to appear today in various parts of the capital city. From music performances to art competitions and theatre plays, six events happening around the city are up to make this Friday special for everyone.
Celebrating the 103rd birth anniversary of Bangabandhu Sheikh Mujibur Rahman alongside National Children's Day, a children's art competition is already underway at the National Arts Gallery plaza today from 10 am.
Meanwhile, commemorating the friendship between Bangladesh and Nepal, the Embassy of Nepal in Bangladesh and the Bangladesh Nepal Friendship Society have organised an art exhibition today at the National Art Gallery's 6th gallery hall. Artworks from Bangladeshi and Nepali artists are being exhibited there for public viewing from 11 am to 8 pm.
On the other hand, Bangladesh Shipakala Academy is also celebrating Bangabandhu's birth anniversary and Children's Day today from 6 pm with a multitude of cultural programmes and discussions.
At 6:30 pm today, theatre group Natyam Repertory will be staging the play "Solitary Confinement" at the National Theatre Hall of Bangladesh Shilpakala Academy. This will count as Natyam Repertory's 8th presentation of the play.
Furthermore, the theatrical play "Pohale Shorbori'' will be staged by the theatre troupe Theatre, at Bangladesh Mohila Shamity today at 7 pm. The play was translated from the famed Hindi playwright Surendra Verma's play "Suraj Ki Antim Kiran Se Suraj Ki Paheli Kiran Tak '' and directed by the renowned theatre director and producer Ramendu Majumdar.
Finally, the two-day-long award ceremony, "Promannochitro Puroshkar 2022" will take place today at Chhayanaut Bhaban from 5 pm.